No to Ukip and yes to free education: NUS conference votes for surprisingly radical policies
Keumars Afifi-Sabet
Monday 14 April 2014 15:29 Comments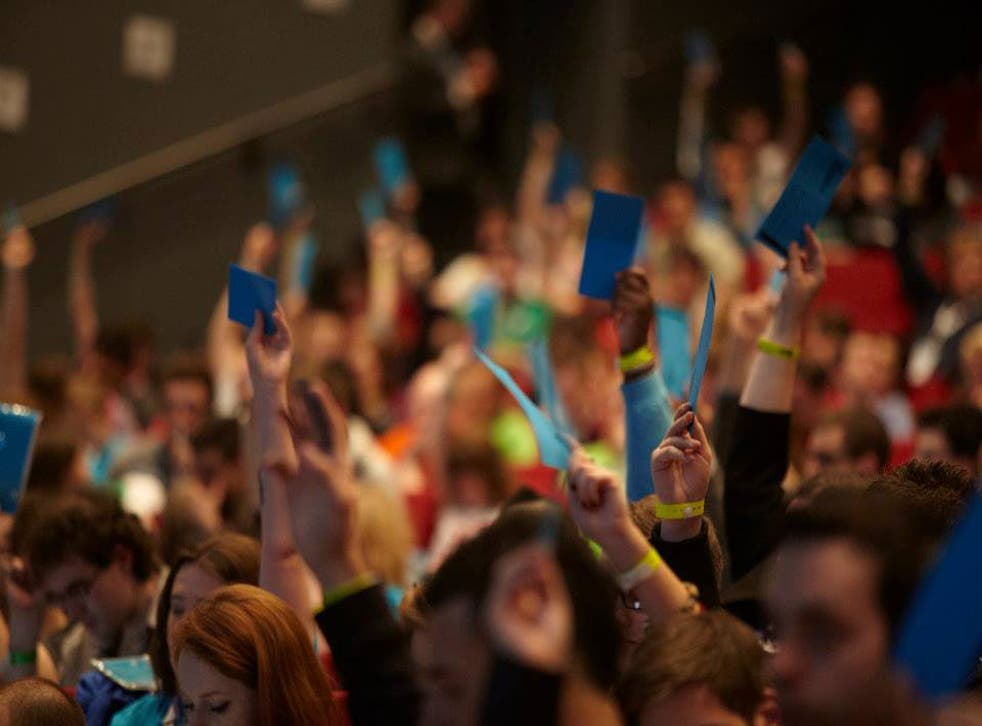 Students voted for a range of left-wing and progressive policies at the recent NUS conference in Liverpool, including free education, a 5:1 payscale, a cops off campus campaign and a formal condemnation of the UK Independence Party.
President Toni Pearce opened the conference with a speech marking her plans to better engage students ahead of the 2015 General Election. She criticised the political establishment, the police, and the media, as well as the failure of those in power to address student issues.
But the first day was most notable for the progressive policies that were passed that afternoon. The "new deal for the next generation" set out the NUS strategy ahead of next year's general election. Delegates chose to publicly hold to account "MPs who broke the pledge", to oppose the privatisation of student loans, and to formally oppose the United Kingdom Independence Party (UKIP).  
The conference subsequently voted to launch a nationwide "cops off campus" campaign, and to create a legal fund for students facing charges "as a result of repression".
The evening concluded with the passage of a controversial policy to campaign for a 5:1 pay scale in universities and colleges; meaning the highest paid employees cannot be paid more than five times the salaries of its lowest paid employees.
On the second day, delegates agreed to support the principal of free education, following the examples of both Scotland and especially Germany, whose tuition fees have been replaced with a graduate tax. But they remained confused as to whether the policy advocated a fully free education, or the introduction of an alternative graduate tax.
Following a debate surrounding the uncertain future of NUS London that evening, in which a bid for funding was rejected, two motions calling for equal representation of men and women at NUS were approved. From next year delegations will comprise a 50:50 gender split, with the elected council sharing the same make-up.
On the final day, two emergency motions were approved for discussion, with both passing. The first urged delegates to publicly campaign to bring back the recently deported Yashika Bageerathi, while the second sought to publicly oppose University Minister David Willets' recent cuts to disability funding for students with learning difficulties.
Toni Pearce, meanwhile, was re-elected President with an overwhelming majority, as was Raechel Mattey for vice-president union development, Joe Vinson for vice-president further education, and Colum McGuire for vice-president welfare.
Newly elected members to the executive council were Megan Dunn for vice-president higher education, and Piers Telemacque for vice-president society and citizenship.
Register for free to continue reading
Registration is a free and easy way to support our truly independent journalism
By registering, you will also enjoy limited access to Premium articles, exclusive newsletters, commenting, and virtual events with our leading journalists
Already have an account? sign in
Join our new commenting forum
Join thought-provoking conversations, follow other Independent readers and see their replies