The Independent's journalism is supported by our readers. When you purchase through links on our site, we may earn commission.
Norway, Russia and Luxembourg take the lead for being the cheapest countries in the world to be a student
Exchange rate trends also reveal New Zealand to offer the best value for money for studying abroad as it's now 20% cheaper compared with 2 years ago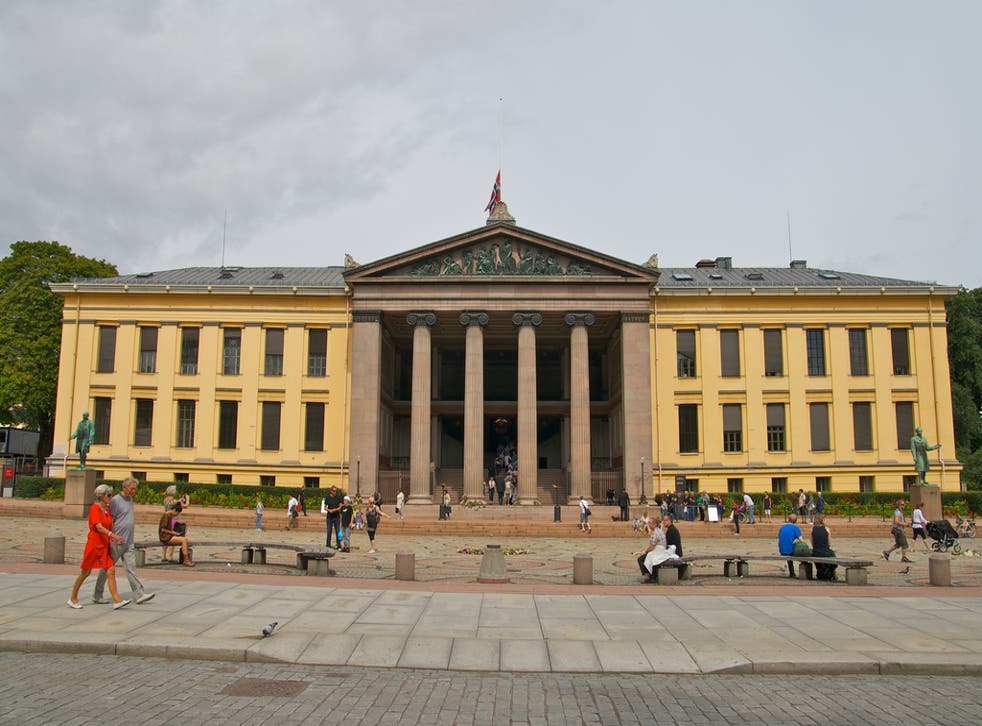 With the Ucas deadline for the academic year 2016/17 just nine days away now, those who have not yet submitted their application - and are looking for some inspiration as to where to head to - might want to divert their attention to the latest research into the cheapest countries in the world to be a student.
According to travel money company FAIRFX, Norway has emerged as being the most affordable nation in the world to with an average annual cost of just £2,188 - based on average annual tuition fees and living costs - in relation to the top 200 universities in the Times Higher Education (THE) World University Rankings.
Russia has come second - with a yearly amount of £4,450 - followed by Luxembourg where students will require an average annual amount of £4,739 to get by.
With increased tuition fees in the UK - and some universities charging up to £9,000 a year in fees - FAIRFX said studying abroad is becoming a much more attractive option as students look to take advantage of lower fees, cheaper living costs, quality of education, as well as favourable exchange rates.
The new research has shown the total annual average tuition fees, combined with living costs, in Norway are almost ten times less than that of the UK where students would need an average yearly amount of £21,000.
On the whole, the UK was found to be one of the most expensive places to go to university and, out of a list of 28 countries that have a top 200 THE university, ranked in 24th position, behind only the US, Singapore, South Korea and Australia.
The top 10 universities in the world

Show all 10
In comparison, studying for a year in China or France would cost three times less - in the region of £7,000 - while Brazil (outside of the top 200) would cost just over £8,000 and New Zealand (172 in the top 200) just over £13,000.
The company's research is similar to that which it conducted in October 2015. However, its latest findings have now been updated to include every country in the THE rankings, which feature 800 universities in 66 countries.
FAIRFX currency expert Darren Kilner described how higher tuition fees are making students consider their options when it comes to choosing a university. He said: "A three-year course in the UK will cost a student around £63,000 in tuition fees and living costs - three times the amount of a deposit on a new house*."
Highlighting how investment costs are "so high," he said it comes as no surprise that students are looking at cheaper ways of securing their university education, and added how studying abroad is becoming a "much more attractive option."
He said: "Not only can UK students take advantage of lower tuition fees, but the cost of living can also be much lower so there is a definite financial incentive along with the opportunity to experience a new country and culture. It could become a real alternative to taking a gap year.
The 20 hardest universities to get into
"With the Ucas deadline fast-approaching, UK students have some big decisions to make."
FAIRFX has also analysed currency trends over the last two years to create a list of which countries now offer more value for money for studying abroad.
Topping the study abroad list is New Zealand which is £3,284 cheaper (20 per cent less) than it was two years ago, followed by Japan (£2,747 or 16 per cent cheaper), Sweden (£1,778 or 19 per cent less), and Russia (£1,535 or 26 per cent cheaper).
At the bottom of the list are Euro countries at 16 per cent higher, including Germany and Italy which are £1,085 and £1,518 more expensive respectively.
*Based on a ten per cent deposit on a £200,000 house
Register for free to continue reading
Registration is a free and easy way to support our truly independent journalism
By registering, you will also enjoy limited access to Premium articles, exclusive newsletters, commenting, and virtual events with our leading journalists
Already have an account? sign in
Register for free to continue reading
Registration is a free and easy way to support our truly independent journalism
By registering, you will also enjoy limited access to Premium articles, exclusive newsletters, commenting, and virtual events with our leading journalists
Already have an account? sign in
Join our new commenting forum
Join thought-provoking conversations, follow other Independent readers and see their replies