Number of London students in debt to payday lenders 'almost double the national average', says survey
Chief executive warns the new maintenance grant-to-loan changes for students from low income families 'still don't address the large funding gap that exists'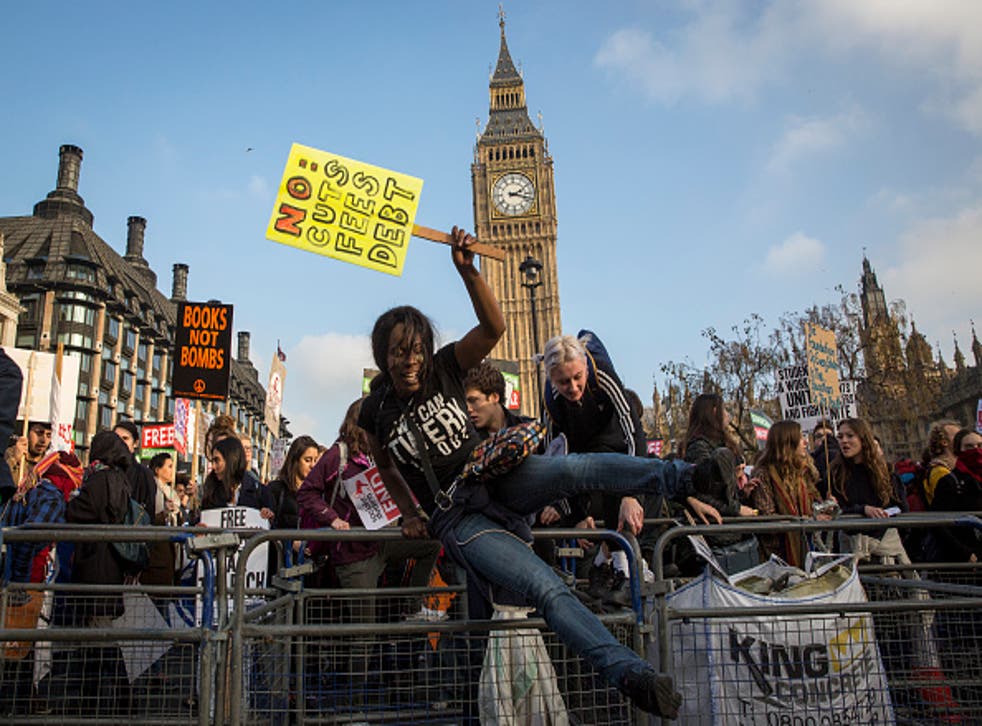 The extent of the financial burden on London students, compared with those in the rest of the UK, has come to light in a new survey.
The biggest concern which has emerged is that the number of students in the capital who are in debt to a payday lender is almost double the national average, according to the results.
Having surveyed 1,000 students from across the country on their financial habits, specialist student lender Future Finance found that, nationally, 25 per cent of students have £342 outstanding to at least one payday lender.
However, in London, the results were significantly higher with 35 per cent admitting to being in debt to a lender of around £765.
And while 54.5 per cent across the UK acknowledged to always incurring late charges, 61 per cent of students in London admitted to the same.
Gambling (24 per cent) and paid clinical trials (13 per cent) were highlighted as the alternative ways being undertaken by students in the UK to fund their living and university costs.
However, again, London's figures were higher than the national average when it came to paid trials, with 23 per cent admitting to doing so.
'Education is suffering'
Despite 72 per cent of the capital's students having a part-time job, over one-fifth said they feel their education is suffering as a result of the additional work. This has led to 65 per cent of Londoners saying they are worried all or most of the time, and 21 per cent agreed that the costs of living and tuition made them worry they wouldn't be able to finish their studies.
Chief executive of Future Finance, Brian Norton, defended higher education in the UK and described how it is a smart investment because graduates enjoy a lifetime of better employment prospects and higher earning potential.
In addition, he added how evidence has shown that a degree-educated workforce boosts long-term productivity and GDP.
However, following the company's latest survey, he said: "These latest results make it plain that the growing gap between the costs of education and available financing sources is still leading students to make bad choices, or in some cases, could simply exclude them from furthering their education altogether."
He highlighted how no student with the desire and ability to pursue a university education should be denied the opportunity to do so because they lack the financial resources.
Mr Norton rounded-off: "Whilst the UK Government is being fiscally responsible in rebalancing its budget, the new maintenance grant-to-loan changes for students from low income families still don't address the large funding gap that exists."
Regrets over university
The results came shortly after the National Union of Students (NUS) found how one in 20 graduates said if they could go back, they would not have gone to university, citing the cost of study and level of debt as the main reasons.
NUS vice president of higher education, Sorana Vieru, urged the Government to take note of the views of students and the real concerns they have about student debt, particularly those from widening participation backgrounds.
She added: "Cuts to maintenance grants, in particular, could seriously harm access, as our evidence suggests that students from poorer backgrounds may think again about university if they have to incur higher debts."
Register for free to continue reading
Registration is a free and easy way to support our truly independent journalism
By registering, you will also enjoy limited access to Premium articles, exclusive newsletters, commenting, and virtual events with our leading journalists
Already have an account? sign in
Register for free to continue reading
Registration is a free and easy way to support our truly independent journalism
By registering, you will also enjoy limited access to Premium articles, exclusive newsletters, commenting, and virtual events with our leading journalists
Already have an account? sign in
Join our new commenting forum
Join thought-provoking conversations, follow other Independent readers and see their replies