The Independent's journalism is supported by our readers. When you purchase through links on our site, we may earn commission.
NUS urges students to 'age themselves' to highlight to MPs how long it will take to pay off university debt as part of its #CutTheCosts week
NUS says the Government should be cutting the cost of education and 'not plunging students further into debt'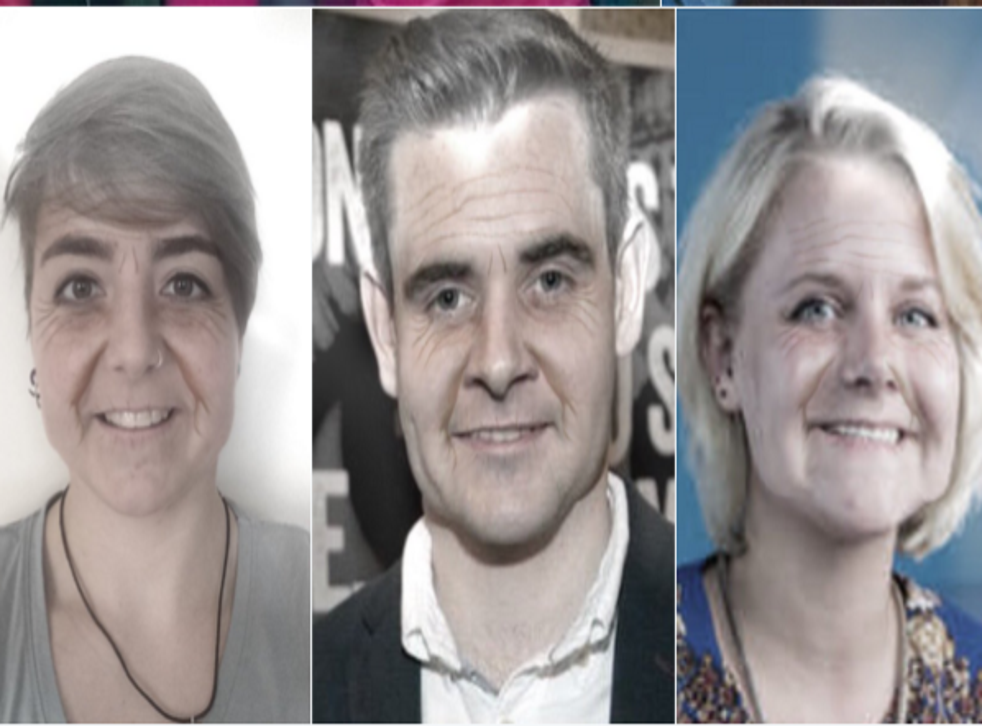 The Government's unrelenting attack on student finances means it will now take the average university undergraduate in England and Wales more than 30 years to pay off their loans and debt, according to the National Union of Students (NUS).
As part of its #CutTheCosts campaign which launched this July - to fight the Government's "draconian plans to scrap the maintenance grants providing vital support to over half a million students" - the NUS is, this week, placing a major focus with a #CutTheCosts week of action.
As part of the action, students are being urged to "make it as clear as possible" as to how much of a burden debt will be for their generation by 'ageing' themselves to highlight to their MPs just how long it will take them to repay their loans - by use of a phone app.
The NUS said students can download the AgingBooth app, take a selfie, use the app to reveal how they will look when older, and then tweet the photo to their MP under the hashtag #CutTheCosts.
Along with NUS staff, demonstrators have been taking to Twitter with their photos:
Over the course of this week, the NUS has been encouraging students' unions to contact their local media. Today is the #CutTheCosts Westminster lobby which will see students from around the country meet with their MPs in Westminster. Tomorrow and Thursday will see students write to their MPs and take public action, with Friday acting as a 'parents and family day' when students will get their families involved in the campaign.
NUS national president Megan Dunn described how the scrapping of maintenance grants is "an enormous change" that would affect thousands of students, adding how the Government has "failed to recognise" just how widespread the impact would be.
She said of this week's lobby: "It will give students a chance to make their voices heard. NUS is calling on MPs to listen to students who are struggling to make ends meet and facing a future of debt.
"The most marginalised students would be the worst affected and could even be shut out of the education system completely. This would be a devastating outcome stemming from a poorly researched decision.
"NUS believes the Government should be cutting the cost of education, not plunging students further into debt."
How will you look when you stop paying for your education? Download the AgingBooth app for iPhone and Android
Register for free to continue reading
Registration is a free and easy way to support our truly independent journalism
By registering, you will also enjoy limited access to Premium articles, exclusive newsletters, commenting, and virtual events with our leading journalists
Already have an account? sign in
Join our new commenting forum
Join thought-provoking conversations, follow other Independent readers and see their replies