Oxford University ditches postgrad 'wealth test' policy
Institution axes controversial means test after a student sues them for discriminating against the poor
Tom Mendelsohn
Monday 09 September 2013 13:54 Comments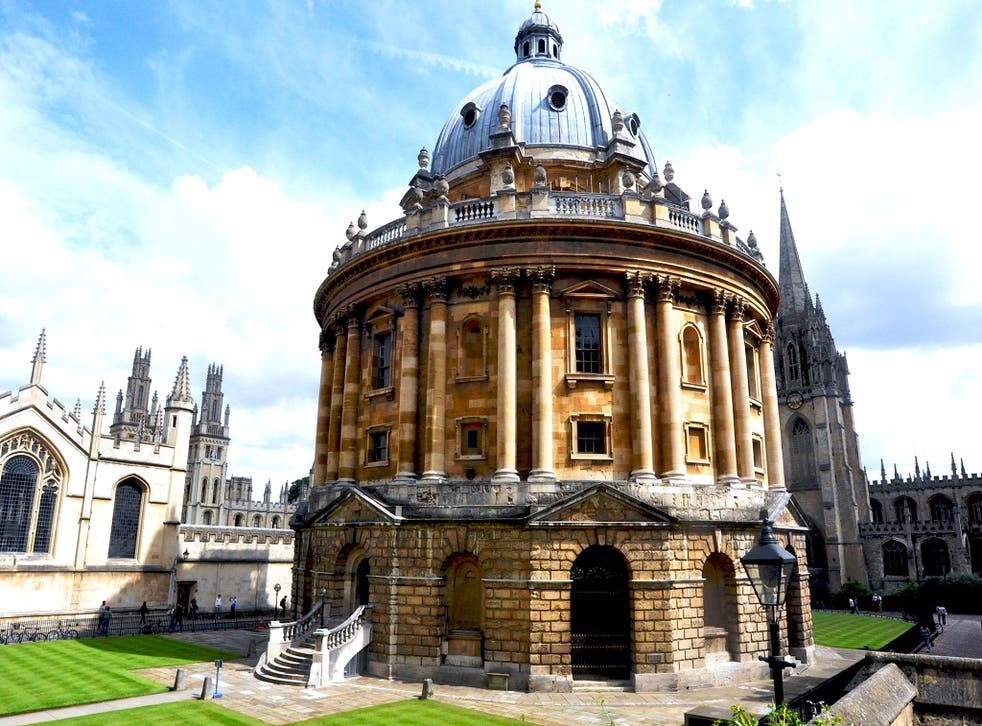 Postgraduate students applying to study at Oxford University will no longer be forced to prove they have the means to attend, after a student sued them for discrimination.
The university has now released a new admissions policy, meaning students will no longer have to demonstrate they have access to nearly £13,000 per year in living costs on top of their tuition fees, which can run into the tens of thousands themselves.
Instead, applicants are now being asked only to make a 'financial declaration', to show that they can meet the cost of their first year of tuition and nothing more - without any reference to living costs.
This reversal follows a legal challenge made at the beginning of the year by 27-year-old Damien Shannon, from Salford, who sued St Hugh's college on the basis that they were discriminating against the poor by asking them to demonstrate liquid assets of £12,900 per year.
Shannon had been barred from taking up a place to study economic history because he did not have access to more than £21,000 in fees and living costs. In his legal papers he contended that 'the effect of the financial conditions of entry is to select students on the basis of wealth, and to exclude those not in possession of it'.
Although St Hugh's, which counts among its alumni Home Secretary Theresa May, had originally intended to contest the case, both parties settled out of court in March, with Shannon allowed to attend his course starting this October, a year later than originally intended. Both parties agreed to pay their own costs.
In a statement, a spokesman for the university said: "The financial declaration aims to ensure that students are fully aware of the expected fees and living costs associated with their graduate study at Oxford, and is still intended to prevent students dropping out during their course, which is in the interest of both the welfare of individual students and of the institution."
Register for free to continue reading
Registration is a free and easy way to support our truly independent journalism
By registering, you will also enjoy limited access to Premium articles, exclusive newsletters, commenting, and virtual events with our leading journalists
Already have an account? sign in
Join our new commenting forum
Join thought-provoking conversations, follow other Independent readers and see their replies