Oxford University Labour Club students did engage in anti-Semitic behaviour, report finds
Union of Jewish Students says it remains 'a concern' incidents have not been 'appropriately addressed' as part of Labour Party's disciplinary procedures, and says: 'Many Jewish students at Oxford are likely to be disappointed'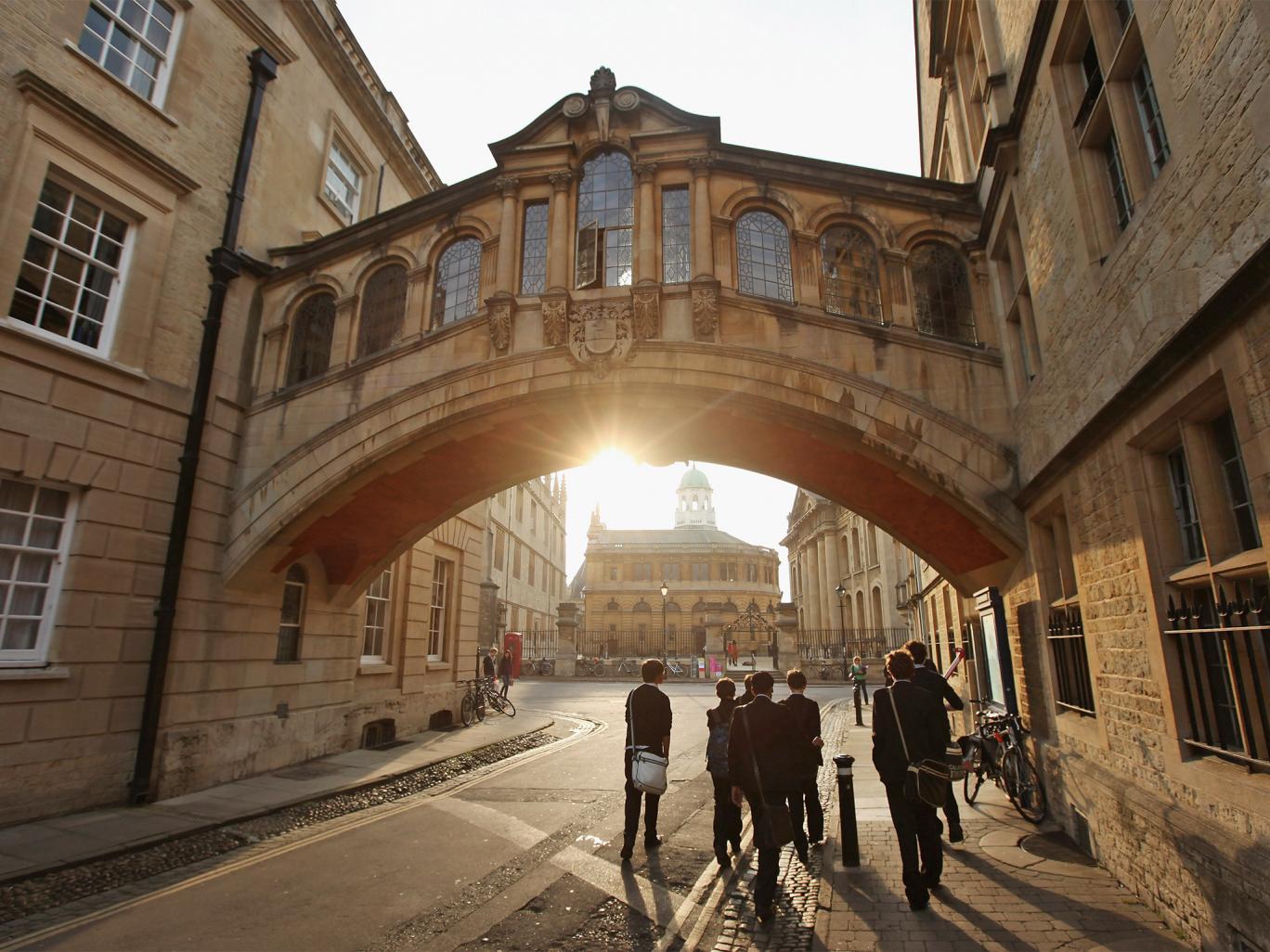 There have been "some incidents" of anti-Semitic behaviour towards Jewish students among the largest student Labour group in the country, a report has found.
Baroness Royall concluded there appears to be a "cultural problem" in which "behaviour and language that would once have been intolerable is now tolerated" in Oxford University's Labour Club (OULC).
However, she has acknowledged there is "no evidence the club is itself institutionally anti-Semitic."
The full report, which has been obtained and published online by The Jewish Chronicle, was put together after the OULC become embroiled in an anti-Semitism row following the resignation of one of its chairs after the club decided to endorse Israel Apartheid Week in February.
Co-chair Alex Chalmers, a student at Oxford's Oriel College, issued a strongly-worded statement on his Facebook page at the time in which said he was stepping down from his position because a large proportion of both OULC and the student left in Oxford "have some kind of problem with Jews."
Despite highlighting the benefits he received during his time with the OULC over the past two terms, Mr Chalmers said the club was becoming "increasingly riven by factional splits." He added: "Despite its avowed commitment to liberation, the attitudes of certain members of the club towards certain disadvantaged groups was becoming poisonous."
Baroness Royall added: "Some Jewish members do not feel comfortable attending the [OULC] meetings, let alone participating." She also said some of the anti-Semitic activity members engaged in was took place outside of the actual group, potentially limiting OULC's involvement in said incidents.
However, she added: "I regret the incidences of anti-Semitism were not reported to any authority, including the Labour Party, as soon as the allegations were made. In some cases, this makes it very difficult to verify."
The Jewish Chronicle added that the Labour peer's report had previously been suppressed by Labour's National Executive Committee. The site said a Labour spokeswoman said the NEC "formally accepted" the report earlier this year, adding: "All 11 of the recommendations in the report were published and are currently being acted on."
Oxford University has yet to respond to the Independent's request for comment.
Anti-Semitism dominates PMQs
The Union of Jewish Students (UJS) - representative body for over 8,500 Jewish students studying in the UK and Ireland - said that, despite the "clear acknowledgement" of anti-Semitic incidents occurring within OULC, it remains "a concern" they haven't been "appropriately addressed" as part of the Labour Party's disciplinary procedures.
In a statement, the UJS added: "Many Jewish students at Oxford are likely to be disappointed. The report does not reveal much that wasn't already thought to be the case. This raises questions as to why the report was initially suppressed, and we believe it is vital that there is full transparency as to why this happened.
"It is only with action they will know that Labour clubs are safe spaces for them once again, and it is important the individual members of OULC that were reported to Baroness Royall are appropriately disciplined for their actions."
The Oxford University Jewish Society echoed UJS's comments by saying it hopes Labour's disciplinary procedures will "finally lead to justice for Oxford's victims of anti-Semitic abuse."
The society added: "We are concerned by the Labour Party NEC's decision to suppress the section of the report where Baroness Royall confirmed anti-Semitism incidents had taken place. We are also concerned it has taken nearly six months, and Baroness Royall's own decision to publish her report, to get to this point. This raises serious doubts regarding Labour's sincerity in tackling anti-Semitism within its ranks."
In June, Labour leader Jeremy Corbyn vowed to stamp out "hateful language or debate" following a report on anti-Semitism within his party. His speech caused controversy after he was was accused of comparing the Israeli government to Isis. A spokesperson for Mr Corbyn, however, said he was saying people should not be "held responsible for the actions of states or organisations" based on their religion.
Join our commenting forum
Join thought-provoking conversations, follow other Independent readers and see their replies