Oxford University replaces portraits of male alumni as part of diversity project
University wants to reflect 'remarkable contributions' made by individuals to modern Oxford's culture of 'inclusion, equality, and tolerance'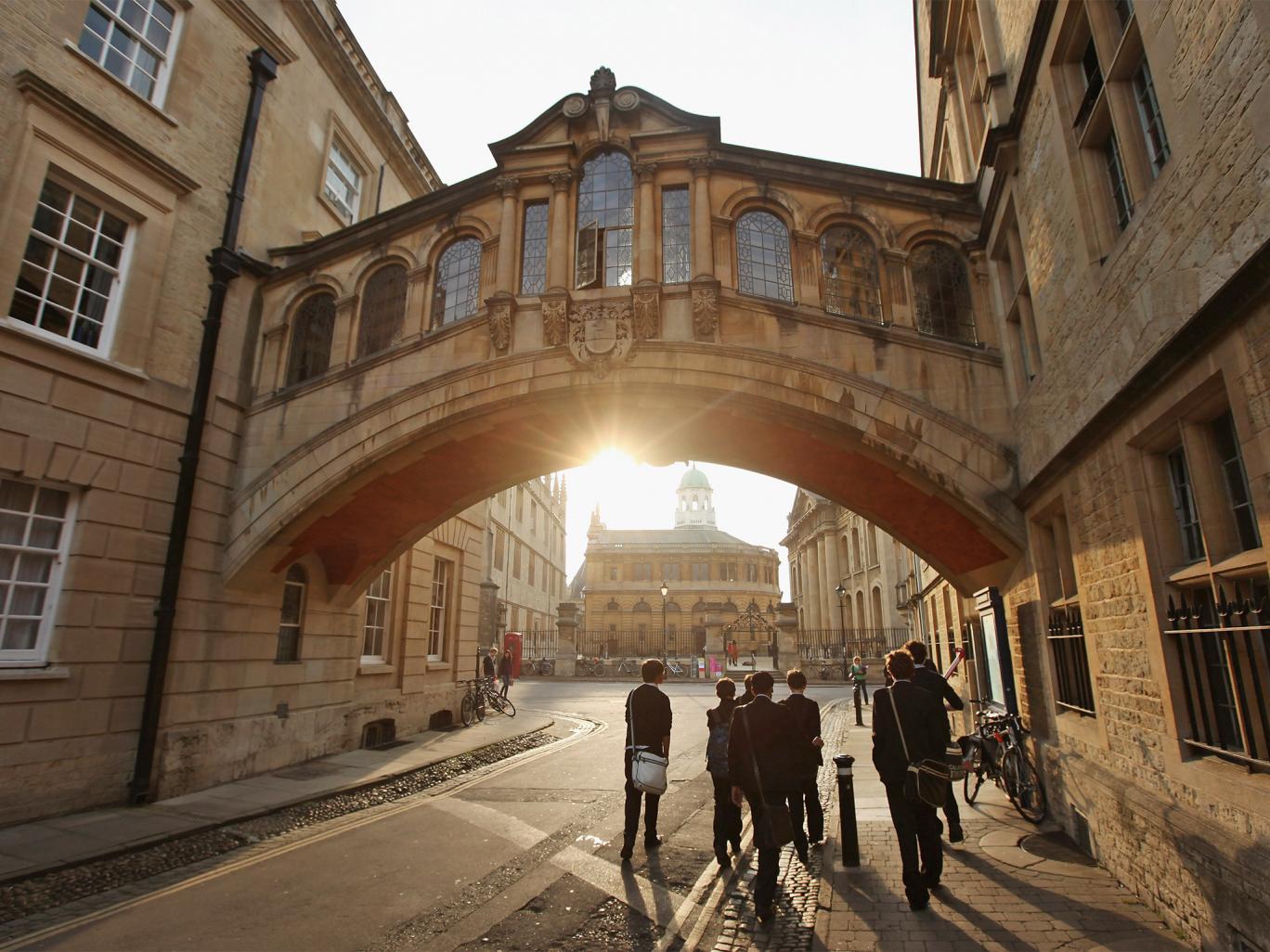 Oxford University, one of the world's oldest institutions, is to replace paintings of male alumni with those of women, LGBTQ people, and ethnic minorities as part of a diversity measure.
According to The Sunday Times, the university has moved to "dispel its 'male, pale, and stale' reputation" by asking students and faculty to nominate relevant individuals or groups to be depicted in portraits.
The move means more portraits will join other figures who have already been placed on Oxford's walls, including lesbian feminist and founder of animal rights activism, Frances Power Cobbe, and Sir Bhagavat Simhaji, Maharaja of Gondal in India, who graduated from Edinburgh as a medic in 1895.
Although the move has reportedly been inspired by a well-publicised equality campaign which has been taking place at the world-renowned university over the past year - Rhodes Must Fall in Oxford - the move is actually part of the university's Diversifying Portraiture project which has been in existence prior to that movement becoming active.
The Rhodes Must Fall campaign has seen activists calling for greater racial sensitivity and more representation of non-white culture by urging institution leaders at to "decolonise" life on campus and in class.
The main aim of the campaign has called for the removal of a statue of British mining tycoon, Cecil Rhodes, from the university's Oriel College. Protesters have argued Rhodes was responsible for enforced racial segregation policies in South Africa which eventually consumed the nation.
A statement from the movement has said: "We believe statues and symbols matter; they are a means through which communities express their values. The normalised glorification of a man who for so many is a symbol of their historical oppression is a tacit admission that - as it stands - Oxford does not consider their history to be important.
"This is incompatible with a community that posits itself as progressive, enlightened, and intellectually honest."
The portraiture project was launched after a successful funding bid in May 2014, and aims to capture the diversity of those figures who helped shape Oxford University and continue to do so, said the institution.
In the first phase, Oxford collected more than 250 portraits already on display around Oxford, depicting pioneering individuals who challenged the stereotypes and preconceptions of their times. The portraits are now being brought to a wider audience as they are displayed online, at lectures, diversity-related events, and on public screens across the university.
Dr Stephen Goss, Oxford University pro vice-chancellor for personnel and equality, said: "It has been uplifting to see so many initiatives to celebrate the great diversity of inspiring characters from the university's past and present.
"Our next phase of portraits will be displayed prominently at sites right across the university, reflecting the remarkable contributions made by so many individuals to modern Oxford's culture of inclusion, equality, and tolerance."
Join our commenting forum
Join thought-provoking conversations, follow other Independent readers and see their replies