Oxford University Student Union denies telling students to use gender neutral pronoun 'ze'
'No, we didn't publish a leaflet banning gendered pronouns. But we do stand against transphobia'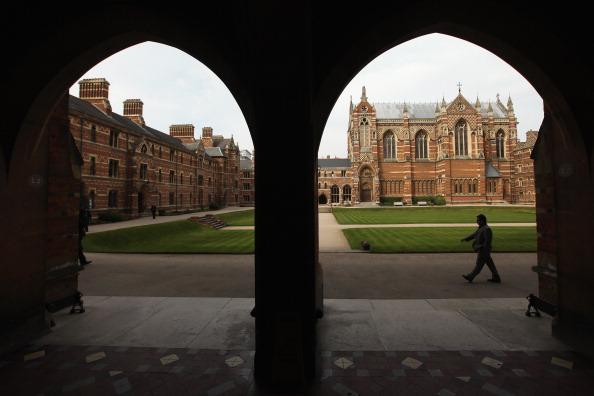 Reports that Oxford University's Student Union has advised students to use gender neutral pronouns on campus are false, the union claims, prompting "disappointment" and confusion among campaigners.
According to The Times, leaflets were distributed by OUSU encouraging members to refer to each other using "ze" rather than "he" or "she", in a bid to prevent transgender discrimination.
The move was welcomed by LGBT campaigners, but in a statement on Monday, union officers said the information was in fact "incorrect".
Human rights campaigner and LGBT activist Peter Tatchell, who had also praised the reported decision, said: "I am disappointed that the Students Union seems to have backed down under pressure.
"What it was trying to do was commendable. The idea of giving people the 'ze' option was a thoughtful, considerate move.
"It is a positive thing to not always emphasise gender divisions and barriers. Differentiation based on gender is often unnecessary. We are all human."
He added: "It is good to have gender-neutral pronouns for those who want them but it shouldn't be compulsory."
Publishing a statement on the OUSU website, union officers said they were equally "disappointed" that some media coverage had painted the issue in a negative light.
The 10 best cities to be a student in 2016
Show all 10
Officers said they believed the information had originated from support materials used by student leaders and welfare representatives to advise on the importance of not assuming pronouns.
Instead, it suggests the use of genderless pronouns such as 'they' to refer to individuals whose pronouns have not been confirmed.
They said:" We would also like to clearly state that we would never tell anyone to use 'ze' pronouns instead of 'he' or 'she' if 'he' or 'she' is the pronoun someone wishes to use."
"Requesting that people state their pronouns, and do not assume the pronouns of others, is not particularly radical or controversial.
"It's a standard practice, not just in Oxford but in student communities and LGBTQ-friendly spaces all over, and we encourage its spread.
"We find it disappointing that a piece of misinformation has resulted in a media storm around what is a very basic effort to ensure our trans students feel welcome within the Oxford community."
OUSU vice president for women, Orla White, added: "No, we didn't publish a leaflet banning gendered pronouns. But we do stand against transphobia."
She told The Independent: "The factual incorrectness of these articles is one thing; the way that it's used to make basic human decency towards trans people seem laughable is quite another."
Deliberately using the wrong pronoun for a transgender person is an offence under the university's behaviour code.
Cambridge University is making similar moves to encourage the use of gender neural pronouns, it has been reported.
Sophie Buck, welfare officer at Cambridge University students' union, said: "Events start with a speaker introducing themselves using a gender neutral pronoun. It's part of a drive to make the union intersectional."
Join our commenting forum
Join thought-provoking conversations, follow other Independent readers and see their replies