Oxford University Students' Union president Becky Howe says NUS disaffiliation would 'only do us harm'
Students' unions across the UK have been launching campaigns and confirming referendums on whether to break away from the NUS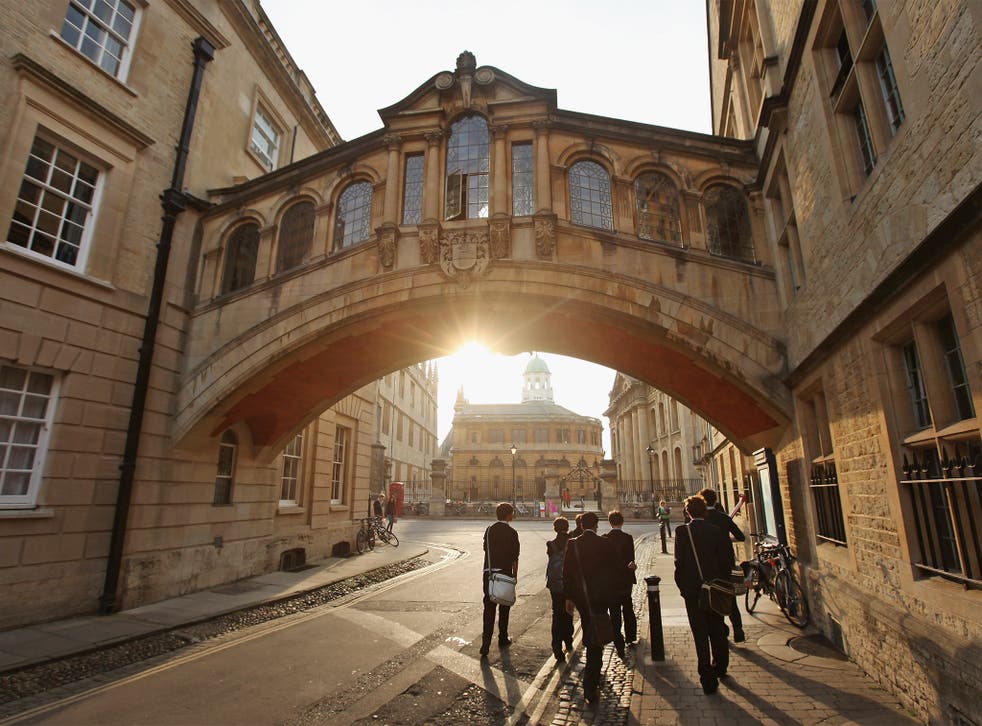 The head of the students' union at one of the nation's top universities has said breaking away from the National Union of Students (NUS) would "only do us harm."
Becky Howe, president of the Oxford University Students' Union (OUSU), has told the Independent she will be supporting the cause for the OUSU to remain affiliated with the national student campaigner.
Her comments have come after students' unions from across the UK have been launching campaigns and confirming referendums on whether to disaffiliate themselves from the NUS, following the controversial election of new NUS National President, Malia Bouattia, who has faced allegations of anti-Semitism.
Ms Bouattia has strongly denied the claims.
The OUSU is one of the many students' unions, including Lincoln, to have recently passed a motion to hold a university-wide vote.
Though, despite the outcome of the motion, Ms Howe said she believes disaffiliation is not the way to go, and told the Independent: "I am hugely concerned by the allegations of anti-Semitism against the President-elect, and I stand by our Jewish society: there must be a solid commitment to addressing anti-Semitism in the student movement."
However, acknowledging that disagreeing with a liberation group has been "the hardest decision of my presidency," Ms Howe said: "I do not believe disaffiliation is the answer."
The OUSU was vocal in speaking out on the allegations made against Ms Bouattia, so much so, that Ms Howe and the vice-presidents at the students' union denounced their support for Ms Bouattia.
Issuing a statement just two days before Ms Bouattia was elected, the OUSU sabbatical team said: "We have decided that Becky Howe (as OUSU president, the leader of our delegation to NUS National Conference) will not vote for Malia Bouattia."
However, Ms Howe has said she doesn't deny "there's a problem," and continued to insist that disaffiliation is not the answer.
She said: "I believe I could not do my job without the NUS. It is a lifeline to our liberation campaigns, which should be central to what all students' unions do.
"This term, we're expecting the Government's white paper on higher education which, if it's like the green paper, could take the cap off tuition fees, and allow institutions like ours to charge higher fees.
Student news in pictures

Show all 34
"We should be defending our education from marketisation - together. Disunion will, I believe, only do us harm."
The OUSU motion to hold an institution-wide referendum was passed on Wednesday. However, according to Oxford student newspaper, Versa, the debate did not pass "without controversy."
The paper reports that there was "much heated discussion" which saw the entire debate run "far over" the allotted time, something the site says was an indication of the issue's "contentious nature."
Despite acknowledging the meeting was long, Ms Howe said: "It was clearly massively important for students to have their say on this, so we kept the meeting open so that as many people as possible could speak."
The referendum dates at the university have yet to be announced.
Join our new commenting forum
Join thought-provoking conversations, follow other Independent readers and see their replies