Portland Community College refutes 'whiteness-shaming' claims, insisting Whiteness History Month will 'educate students'
School spokeswoman tells local media there is a difference between 'white and whiteness' which 'might be what some conservative bloggers don't understand'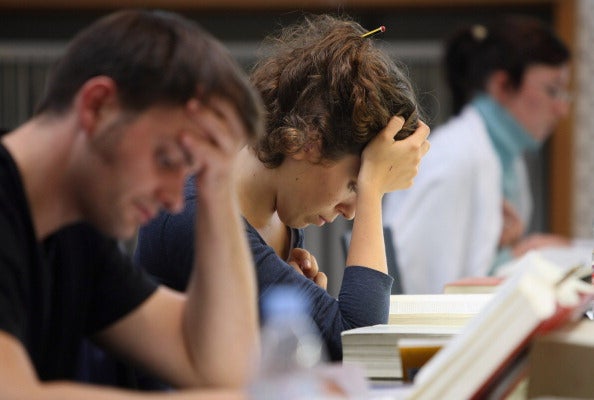 Administrators at the largest college in the US state of Oregon are said to have been "caught off guard" on social media on Monday after planning a series of events which were criticised as "whiteness shaming."
Portland Community College (PCC) announced it is to dedicate the month of April to Whiteness History Month (WHM), a "bold adventure" which will examine "race and racism through an exploration of the construction of whiteness."
The event - which will focus on three key "learning areas" - context, consequence, and change - is being organised by a PCC subcommittee, the Cascade Campus Diversity Council, which says it is committed to creating a campus environment that "fosters the values of diversity by actively educating its campus community in a variety of ways."
WHM has reportedly been discussed as being a possible event at PCC since December 2014 having been inspired by the Black Lives Matter campaign which has been moving across America, both on and off campus.
The event's webpage quotes African-American historian Dr Carter G. Woodson who, in 1926, outlined his "global inspiration" for diversity, and who said: "Whiteness does not simply refer to skin color but an ideology based on beliefs, values, behaviours, habits and attitudes, which result in the unequal distribution of power and privilege based on skin color."
PCC said he continued: "Whiteness represents a position of power where the power holder defines social categories and reality - the master narrator. Whiteness originates racism. It is relational."
The college says of the event: "Whiteness History Month project, unlike heritage months, is not a celebratory endeavor, it is an effort to change our campus climate. The project seeks to challenge the master narrative of race and racism through an exploration of the social construction of whiteness.
"Challenging the master narrative of traditional curriculum is a strategy within higher education that promotes multicultural education and equity."
PCC spokeswoman, Kate Chester, said WHM will not focus on whites as a group of people - instead revolving around "whiteness as a social construct" - and described how the institution planned to publicise the month-long agenda upon its completion in early February.
Black lives matter supporter at Trump rally 'shoved, tackled, punched and kicked'
According to The Oregonian, Chester said conservative news organisations reported on the story on Monday - Martin Luther King, Jr. Day - which is when the story went viral "with headlines saying the school planned a month of 'whiteness-shaming'."
PCC, she told the site, said that's not the case, adding how "there is a difference between white and whiteness" which "might be what some of the conservative bloggers don't understand."
Chester also reportedly acknowledged how the proposal was a controversial one at the college in the autumn last year, but there have been "serious discussions" about why the event is happening. She concluded how the overall mission is to help educate students "in the best, most equitable, most socially just way."
PCC has said it will accept WHM proposals up until 1 February after which they will then "be reviewed for project alignment and clarity of purpose."
Join our commenting forum
Join thought-provoking conversations, follow other Independent readers and see their replies