Pug life: Students beat exam stress with the help of a furry friend
Tom Mendelsohn
Thursday 16 January 2014 15:33 Comments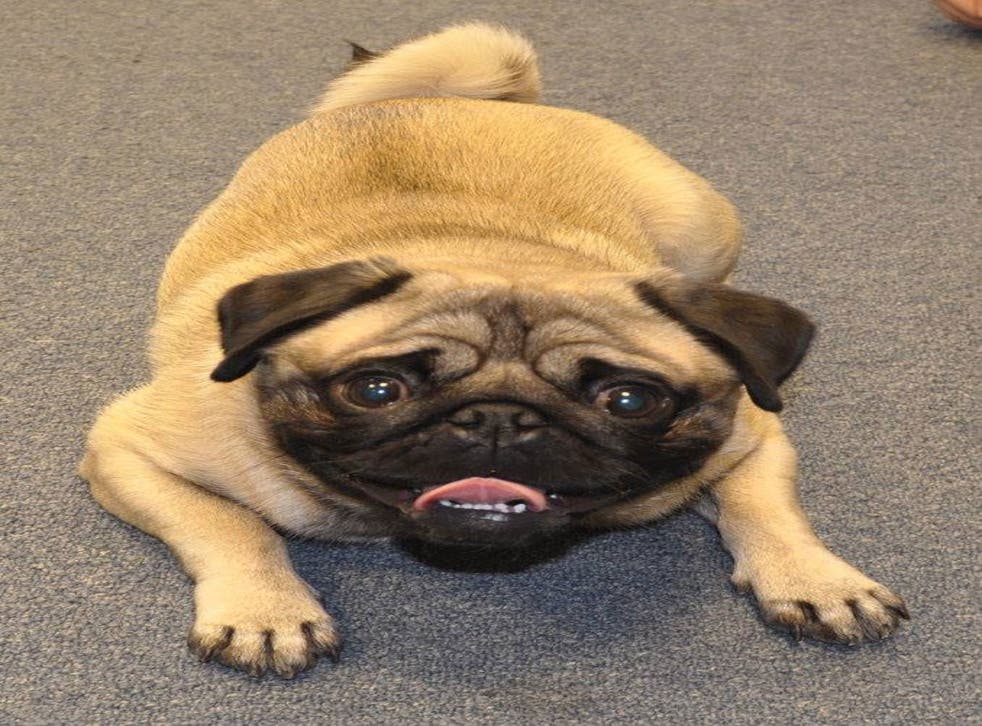 Students at a university in Scotland have turned to an unusual friend to help them beat the stress of exam season.
Hank the pug was on hand at Glasgow Caledonian University yesterday to help students relax during an intense two-hour session of cuddles.
Around 70 students attended "Hug a Pug day", organised by GCU's student association to take their minds off the strains of their studies.
Sinead Wiley, a welfare officer at GCU, told STV news that "Hank was incredibly popular".
"He is so cute, nobody could resist him," she said. "Having Hank in was just another way of helping students. It was great to have something fun happening on campus."
And it's not just in Glasgow that adorable animals are on hand to help out with exam stress.
In the Midlands, a mobile petting zoo has arrived to help students at the University of Leicester beat the blues.
Guests include a pygmy goat, a Shetland pony, a miniature cow and a black Labrador, all of whom are proving a hit, with hundreds of students visiting during the day.
Bekka Amos, 19, studying English, told the Leicester Mercury that "the petting zoo is a really nice idea. There's something therapeutic about holding a duck. It's quite calming - in a weird way."
The petting zoo was organised by Leicester's student union, after a plea from a student.
Alicia Rudzka, a rep for the union, told the Mercury: "The majority of students will have exams at the moment, so we thought why not?
"It was a struggle to find a mobile farm company that could come here and we didn't want to put any animals under huge stress themselves by travelling a long distance, but Ark Farm agreed to come."
Back in Glasgow, Hank was a clear hit with students. Emma Edwards tweeted "Hugged Hank the pug in uni today with as a stress release from exam shiz #feelingcalm"
Register for free to continue reading
Registration is a free and easy way to support our truly independent journalism
By registering, you will also enjoy limited access to Premium articles, exclusive newsletters, commenting, and virtual events with our leading journalists
Already have an account? sign in
Join our new commenting forum
Join thought-provoking conversations, follow other Independent readers and see their replies