Race discrimination in academia 'has not improved' over past 20 years
Hazel Morgan
Thursday 18 April 2013 15:16 Comments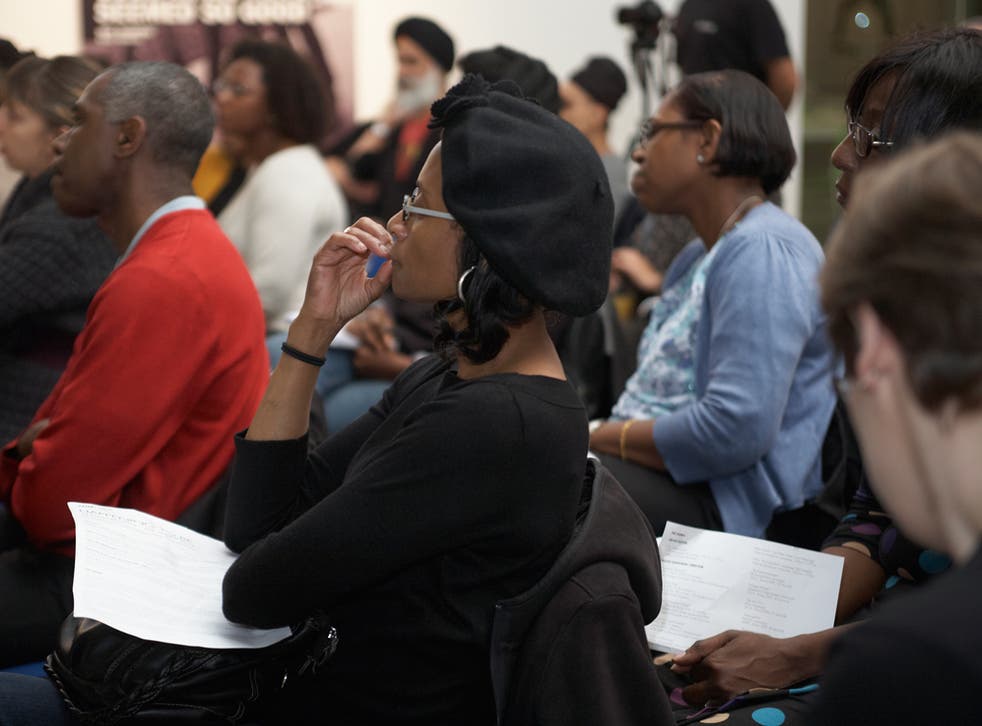 Racism remains as prevalent now in UK academia as it was two decades ago, according to a major new report.
The report, produced by Kalwant Bhopal, reader in education at the University of Southampton, calls on universities to recognise discriminating and exclusionary practices concerning race.
Dr Bhopal delved into the experiences of black and ethnic minorities, and found that BME academics felt that they had to work harder than their white colleagues to receive the same kind of recognition.
One of the 65 academics interviewed said: "If there are two people, one an ethnic minority, one a [white] English person vying for the same job, I believe they'll take the English person, unless the ethnic minority is doing much more, at a higher level."
Dr Bhopal acknowledges that this isn't a new problem at all, adding that it is still far from being solved.
"I don't think things have changed very much in the academy from 10 or 20 years ago," she said. "The situation has changed in the sense that we have equality policies in place that are much stronger, but I still feel there exists an underlying subtext of racism."
Her research adds to the growing awareness that discrimination on the grounds of race is happening in the UK higher education system.
Black British Academics is a new online network for African Caribbean academics which was set up in April 2013. The organisation points out, based on statistics supplied by the HESA, that in 2010/2011 only 70 professors of the 17, 465 in the UK were of African/Caribean descent.
Deborah Gabriel, the group's founder, told The Independent that 'the reality is that marginalisation, exclusion, lower pay and lower job prospects are common experiences for black academics'.
Ethnic minorities are far more under-represented in academia that many people realise and they made up just 12.6 per cent of academic staff in 2011-12, according to data from the Higher Education Statistics Agency, compared with being 14 per cent of the population. More worryingly, Black and minority ethnic staff made up just 4.5 per cent of senior managers in 2010-11.
Overall, evidence makes it clear that the numbers of BME staff in senior academic roles remains disproportionately small. This is especially the case for black academics and those from Pakistani and Bangladeshi Asian backgrounds.
Importantly, this means we need to think about the types of images that we as young people are being exposed to. People are inadvertently impacted everyday by the images they see and the stereotypes they are exposed to. The fact that black and ethnic minority lecturers are being under represented has the potential to impact on our decision-making processes as students. As young adults, a time when our ideas of the world around us are properly forming and cementing we are beginning to categorise people according to these images we are being bombarded with.
Equality Challenge Unit is one organisation which has been working to try and eradicate these images and stereotypes presented to young people. It told The Independent that 'if we see academics as being only white then we start to imagine this as normal'.
ECU, which works to further and support equality and diversity in higher education, is in the process of developing and trailing a race quality charter mark which is intended to tackle race discrimination in the long term. Claire Herbert, Senior Policy Adviser, says 'there is a long way to go', though 'the scheme has the potential to have a significant impact and be successful in changing behaviour within universities'.
Dr Bhopal's findings call for monitoring systems to be put into place. She writes that universities need to appoint senior minority ethnics academic staff as mentors and there needs to be ethnic diversity on REF groups (bodies for assessing the research of British higher education institutions). This call for race equality to be improved for staff is a call which should be heard by all students. This much needed change can only lead to a broadening of student's minds, and a new tolerance and appreciation for equality. At the same time, practically speaking, the experiences we have of teaching, research and learning would benefit for all, students, academics and wider society.
While more recently attention has been paid to engaging students from a variety of social and cultural backgrounds, this same attention needs to be given to our academics. As a society we need to acknowledge the contribution that academics from all ethnic backgrounds can make to Britain's academic sphere and encourage this contribution.
Dr Bhopal's findings will be published by the Engineering and Physical Sciences Research Council and presented at the American Educational Research Association annual conference in San Francisco later this month.
Register for free to continue reading
Registration is a free and easy way to support our truly independent journalism
By registering, you will also enjoy limited access to Premium articles, exclusive newsletters, commenting, and virtual events with our leading journalists
Already have an account? sign in
Join our new commenting forum
Join thought-provoking conversations, follow other Independent readers and see their replies