Right-wing list 'exposing leftist professors' condemned by free speech campaigners
New Professor Watchlist website is 'symptomatic of the new intolerant atmosphere in Trump's America'
Rachael Pells
Education Correspondent
Wednesday 23 November 2016 18:14 Comments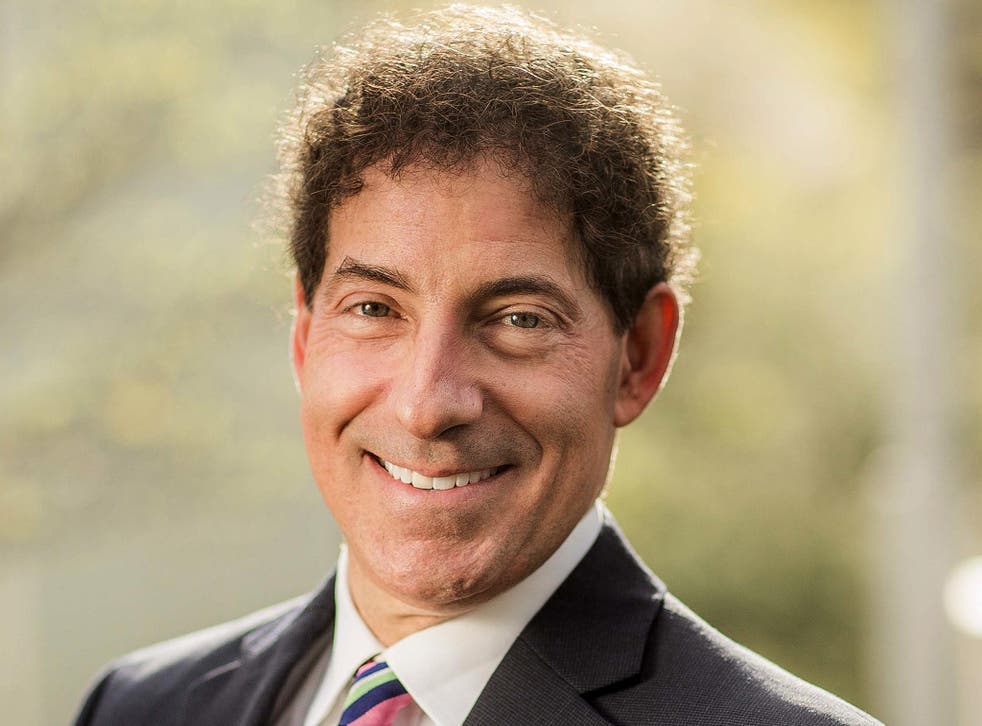 A right-wing activist campaign to expose "leftist professors" is a dangerous attack on free speech that has "echoes of McCarthyism", human rights campaigners have warned.
New US-based website Professor Watchlist invites students to submit pictures of teachers who "discriminate against conservative students and advance leftist propaganda in the classroom".
The list, hosted by Turning Point USA, is the latest of its kind to name teachers who are disliked or deemed controversial by their students, and follows on from the likes of now-defunct No Indoctrination website, which encouraged students to report "biased" tutors and post complaints against them.
Leading human rights campaigner Peter Tatchell said the concept was potentially very damaging for individuals, and risked censorship based on unfounded allegations.
He said: "This watchlist has echoes of McCarthyism, with its attempt to target, smear and delegitimise liberal academics. It is symptomatic of the new intolerant atmosphere in Trump's America.
"While I disagree with the aims of the Professor Watchlist, in a free and open society they have a right to highlight professors they disagree with, providing they do so accurately and fairly.
"They do not have a right to fabricate, misrepresent and defame or to have academics removed from their posts because they hold liberal views. That would be censorship and the suppression of the professors' right to freedom of expression."
Website founder, 22-year-old Charlie Kirk, argues that the campaign aims to protect students from "professors who attack and target conservatives".
But human rights campaigners from the US Foundation for Individual Rights in Education (FIRE), said the idea was particularly concerning given the current political climate.
President of FIRE, Greg Lukianoff told The Independent: "This sets off a lot of alarms because of our history of blacklists.
"Maybe a few months ago professors would have laughed it off, but in the current political climate they're not so sure.
Student news in pictures

Show all 34
"From a most basic first amendment standpoint, can you create a list of professors you think are biased if you're worried it's going to influence their teaching? Of course. But at the same time, can this go dreadfully wrong? Absolutely.
"If universities try to punish professors for what is constitutionally protected speech, FIRE stands ready to help and we urge them to get in touch with us straight away."
Professor Watchlist allows individuals to submit their own criticisms of tutors for publication on the site.
Since the website's launch on Monday, dozens of individuals have been named and pictured, including one professor who is listed for "endors[ing] some of her students' participation in pro-choice demonstrations" and allegedly claiming that violent actions on the streets of American are "unseen by those with privilege".
Another is named for telling students "permissive gun laws are a manifestation of racism" and stating that "the mostly white gun lobby is forcing black people to live in fear".
Among the professors listed is US congressman-elect Jamin Raskin, a law professor and politician.
Mr Lukianoff said he found this "particularly ironic", since Mr Raskin had worked in defence of "people of all kinds, on all freedom of speech rights".
Pro-Palestine protest turns violent at UCL student Israeli society
Since the website's launch, a number of social media users have reacted against the concept by posting "joke" entries that include fictional characters Indiana Jones, Hogwarts' Professor Snape and Mr Jekyll from 'Jeykll and Hyde'.
But Mr Lukianoff warned the Watchlist campaign was reminiscent of previous attacks on freedom of expression that had become dangerous.
"I would hope it's just a flash in the pan," he said, "but I don't know if that's the case, given that the political temperature is so high.
"Certainly in the past we've seen cases where academics are threatened, subject to harassment and intimidation."
He added: "If you have a particular argument with a professor – either they're not being very professional or you disagree with something in their class, the first thing you should do it bring that up with the professor.
"People should be really careful about what accusations they put up – it's risky posting allegations against a professor that you haven't substantiated… and then say someone goes further to target an individual – for instance vandalising their house – that's as ugly as can be imagined but unfortunately it is in keeping with what blacklisting looks like."
"I'm curious to see how it unfolds over the next few weeks."
Register for free to continue reading
Registration is a free and easy way to support our truly independent journalism
By registering, you will also enjoy limited access to Premium articles, exclusive newsletters, commenting, and virtual events with our leading journalists
Already have an account? sign in
Join our new commenting forum
Join thought-provoking conversations, follow other Independent readers and see their replies