Rise in complaints against Cardiff taxi service after Freshers' Week sexual assault incidents
Cardiff Council reportedly receives 70 complaints from passengers in just two weeks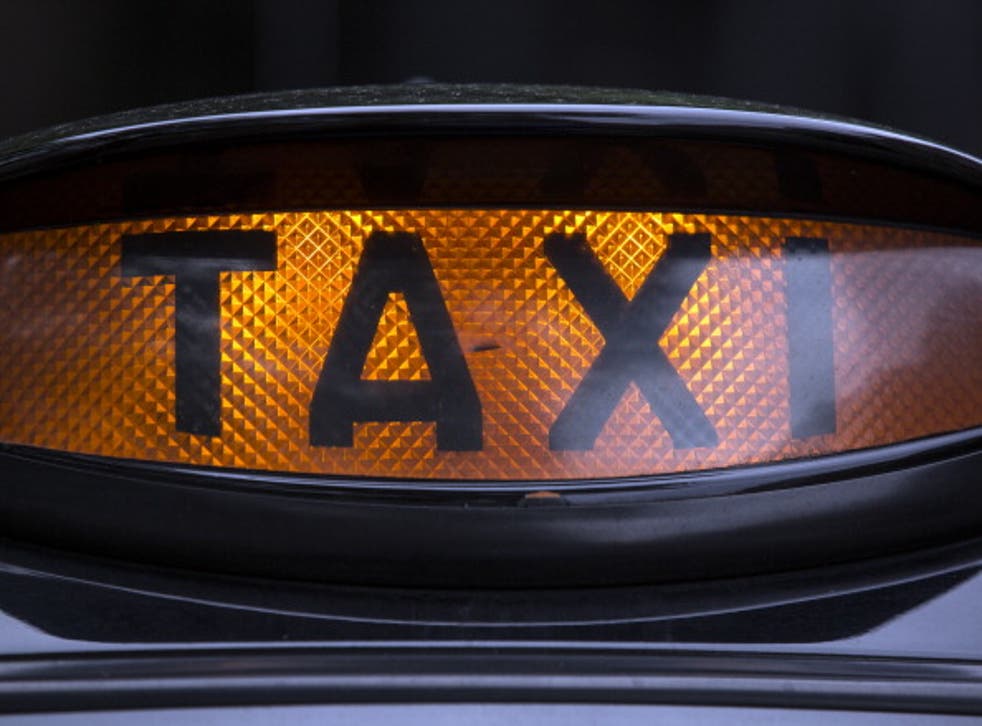 Cardiff taxi drivers have allegedly been refusing to pick up female students and have been overcharging them fares. The claims have come shortly after a recent series of sexual assaults prompted authorities to warn young women not to walk alone at night.
Local radio DJ Jasmine Freeman, who normally finishes work at 4am, described how she has experienced taxi refusals first hand and said she tried to get a Capital taxi to collect her from work because the nearest taxi rank is 'quite a walk away'.
She added: "However, Capital Taxis aren't allowed by Cardiff Council to take fares from that particular pick up spot. This has happened to me a lot since I moved to Cardiff three years ago."
A spokesperson for Cardiff Council said the council would not prevent a private hire taxi from picking up from an address if it's been pre-booked, adding: "Unlike Hackney carriages, private hire vehicles cannot be hailed at the kerbside or use taxi ranks. Under the licensing regulations, they must be pre-booked through a licensed operator for pick up.
"Hackney carriages that are available for hire must accept a fare that starts and ends within the Cardiff boundary, unless there is a valid reason not to, such as the customer being abusive. This does not apply to private hire vehicles. A private hire booking is an agreement between the customer and operator and the fares are not regulated by council, unlike Hackney carriages."
Bar worker Minna Cliffe - who previously lived in the student area of Cathays - said she rarely ever managed to get a taxi home and added: "I would try at least ten different taxis and even walk to another rank where the same would happen. I'd give up and just walk home, normally by myself. I was extremely lucky that nothing bad ever happened to me."
Speaking on being overcharged, Cliffe added: "They have tried to charge me £20 up front for a fare that costs £10. If there are any police officers around then I will ask them to get me a taxi, especially if I'm on my own.
"I cannot count the number of times I have walked through town in the rain or by myself at either 4 or 5am – only because a taxi driver won't take my 'short fare'."
According to WalesOnline, Cardiff Council received 70 complaints from concerned passengers regarding ride refusals and exorbitant fares over a two-week period, indicating that this rise in complaints could present a growing fear for the welfare of female students at university.
Many campaigns have tried to tackle the problem of young women being placed in vulnerable situations. In late September last year, a Reclaim the Night protest march took place in Cardiff's city centre.
Countries where sexual violence has become a way of life

Show all 19
Zoe Lindholme, a participant of the march and leader of the Green Party Society, said: "The issue of taxi drivers has come up a lot more frequently since the assaults. Too often news of sexual assault is diverted to blaming the victim. This attitude needs to change and the Reclaim the Night march is one of the movements that allows the attitude to be challenged openly and collectively."
In response to a question on how to improve the situation, third-year student Lindholme said: "Possibly give more advice on consent. If it's more than a given number of drinks or units then there is no consent – that could go for both male and female students. It will be interesting to see how the university plans on responding to better student safety."
Cardiff University has advised females to avoid walking alone at night by using their Safe Taxi Scheme - a service provided by Dragon Taxis. Drivers check student cards on arrival, and the fare can be paid within the next few days at the university's finance office. Dragon Taxis' website states there is a maximum allowance of £10, and the service is available from 10pm to 6am every day.
Cardiff Students' Union welfare officer Kate Delaney advised students to stay together in groups and, if in need, to make use of the scheme. She added: "Cardiff is a safe city and students should not be afraid of going out and having a good time, but make sure to stick together and be vigilant."
Two extra student safety buses have also been put in place. Staffed by police officers and volunteers, the night buses ensure students are provided with safe transport back to their accommodation.
Register for free to continue reading
Registration is a free and easy way to support our truly independent journalism
By registering, you will also enjoy limited access to Premium articles, exclusive newsletters, commenting, and virtual events with our leading journalists
Already have an account? sign in
Register for free to continue reading
Registration is a free and easy way to support our truly independent journalism
By registering, you will also enjoy limited access to Premium articles, exclusive newsletters, commenting, and virtual events with our leading journalists
Already have an account? sign in
Join our new commenting forum
Join thought-provoking conversations, follow other Independent readers and see their replies