Simon Fraser University removes 'sexist' National Sweater Day video after receiving criticism
Female professor at SFU says 'you feel like you are being eaten from the inside out' when the place you work promotes sexism others work to 'destroy'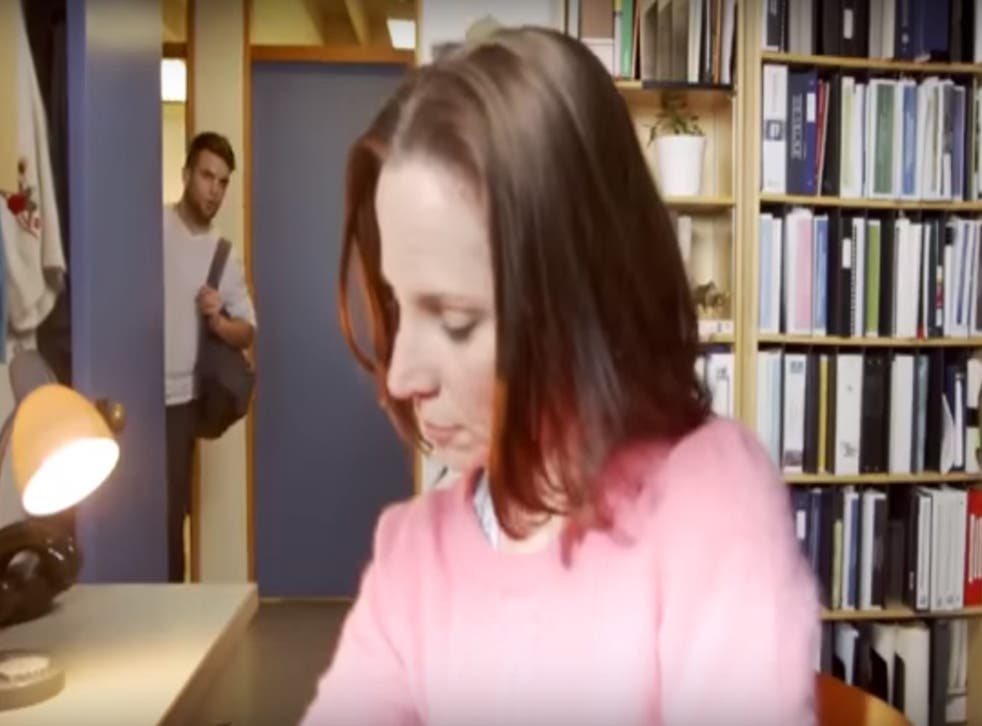 A university has been forced to remove an "inappropriate and sexist" video after using a woman academic to promote National Sweater Day in Canada.
According to Inside Higher Ed, Simon Fraser University (SFU) in British Columbia released a statement describing how it had taken the action to remove the clip from its site on the same day it was posted.
The video aimed to encourage staff and students to turn down their thermostats and put on a sweater instead as part of an annual energy-saving initiative in the country.
The clip shows a female academic - supposedly a staff member at the university - turning down the heating in her office, pulling on a pink sweater, and letting her hair down.
Watch the video:
Just then, a male student walks past the office as says: "Miss Pinkham? Nice sweater," to which the lecturer thanks the student and laughs to herself once he leaves. The video ends with the tagline: "Saving energy is sexy."
Elise Chenier - an SFU professor of history who focuses her research on sexuality, gender, and race - was among the first to take to her blog to hit out at the video. She wrote: "Saving energy is, apparently, a huge turn on for white heterosexuals. Don't take my word for it - that's what the video actually says."
She went on to add: "When the very place you work promotes the kind of sexism your intellectual work seeks to contest, and ultimately destroy, you feel like you are being eaten from the inside out."
In a statement on behalf of the institution, vice-president of external relations Joanne Curry expressed her "personal thanks" to the SFU community for flagging the video as inappropriate. She said: "As the video was produced by an external vendor, I had not seen it. When I did watch it, I immediately agreed with the feedback we had received that the video is inappropriate, sexist, and not in keeping with our equity commitments."
Having taken steps to take it down "as quickly as possible," Curry said SFU will be working with the group who produced and distributed it to ensure it would no longer be used.
Curry concluded: "We plan to investigate how this video was posted and plan to put into place additional procedures to ensure this will not happen again in the future."
The university's efforts in quickly removing the video have since been praised by Chenier who, again, took to her blog to write: "It was the right response, offered promptly and, more than that, it proposed measures to ensure future communications were in keeping with 'equity commitments'." However, she asked in her original post: "How do we get to a place where such a thing never gets up there to begin with?"
According to the World Wide Fund for Nature (WWF), National Sweater Day has been taking place each year in Canada since 2010 and aims to raise awareness around the importance of saving energy, encouraging the country to turn down their heating and put on a sweater instead to keep warm.
The charity adds on its site: "Heating accounts for 80 per cent of residential energy use in Canada and is a significant source of emissions. If all Canadians lowered their thermostats by just two degrees celsius this winter, it would reduce greenhouse gas emissions by about four megatons," highlighting how the move would be equivalent to taking around 700,000 cars off roads.
Register for free to continue reading
Registration is a free and easy way to support our truly independent journalism
By registering, you will also enjoy limited access to Premium articles, exclusive newsletters, commenting, and virtual events with our leading journalists
Already have an account? sign in
Register for free to continue reading
Registration is a free and easy way to support our truly independent journalism
By registering, you will also enjoy limited access to Premium articles, exclusive newsletters, commenting, and virtual events with our leading journalists
Already have an account? sign in
Join our new commenting forum
Join thought-provoking conversations, follow other Independent readers and see their replies