Student news round-up: #bellogate causes UCL email servers to descend into chaos
Elliot Davies
Monday 13 October 2014 12:58 Comments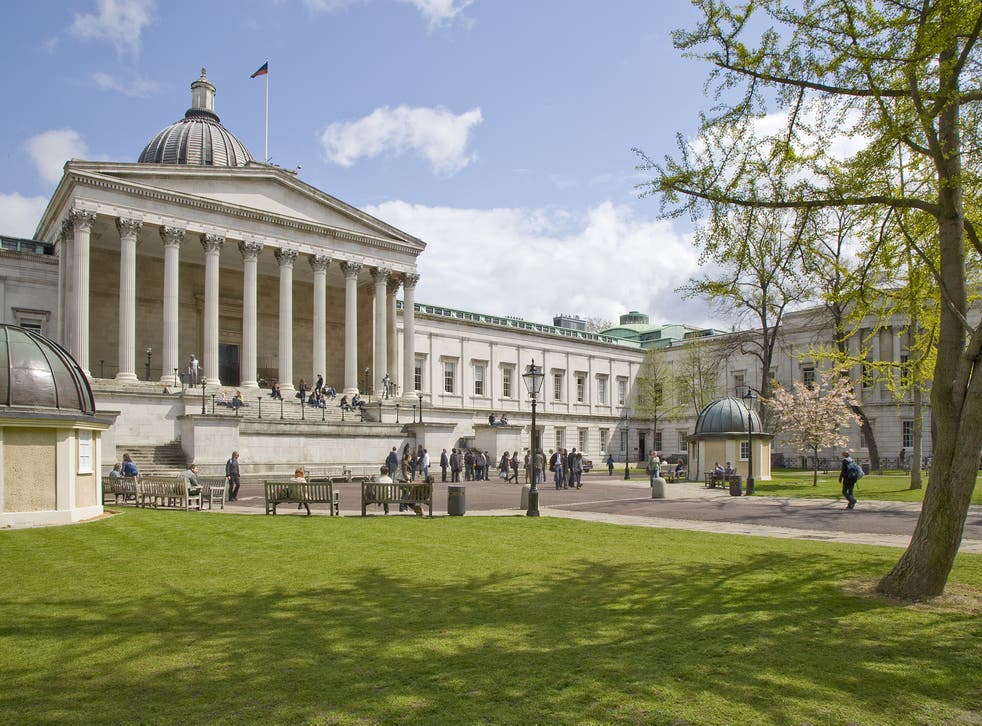 #bellogate
UCL's computer networks descended into chaos this week when a problem with the email system led to students receiving thousands of spam messages.
The troubles began on Wednesday evening after every student at the 26,000-strong university received an email simply saying "bello". The message appeared to come from the account of UCL's provost and president, Michael Arthur.
Recipients then found themselves able to reply to the "all-students" email address, leading to thousands of responses that were broadcast to the entire student body. Some mischievous students signed up the address to OkCupid, pornography websites and the One Direction newsletter.
More than 3,000 emails were sent by the time the university's IT services could shut down the address the next morning, and #bellogate trended nationwide on Twitter.
The university said it was "investigating this problem as a matter of urgency".
Cardiff's "anti-homeless cages"
Cardiff University has been criticised for installing metal cages around warm air vents in an alleged attempt to ward off homeless people.
The Cardiff Tab reports that the "safety grilles" were built onto the outside of the biomedical building in an effort to prevent people sleeping next to them.
Students criticised the move, calling it "disgraceful" and unnecessary.
But the university cited "health and safety", saying: "The safety grilles were not erected to deter homeless people.
"It is believed that long term persistent contact with the steam could be deemed as a health hazard. There could potentially be an increased risk if people are sleeping right next to the grilles for very long periods."
Oxford's compulsory sexual consent workshops
The Oxford University student union (OUSU) has announced that all 30 undergraduate colleges will run sexual consent workshops during freshers' week, with the classes mandatory at 22 of them.
The workshops are intended to "stimulate community-wide conversations about sexual consent", The Oxford Student reports, in order to create a "culture of enthusiastic and informed consent".
Anna Bradshaw, OUSU's vice-president for women, said they are "desperately needed", while Oscar Barber, the equalities representative at Queen's College, called them "a great step forward for gender equality within college life".
The news comes two weeks after a similar initiative was announced at the University of Cambridge.
OUSU has also said it will start distributing "Got consent?" condoms as part of its campaign to reduce sexual violence.
UEA students encourage peeing in the shower
Two students at the University of East Anglia are encouraging their classmates to save water by peeing in the shower while they wash.
The Norwich Tab reports on the Go With The Flow campaign, launched by third-year students Chris Dobson and Debs Torr, which they say could save £125,000.
"It's not a joke", said Mr Dobson. "It's deadly serious.
"With 15,000 students at UEA, over a year we would save enough water to fill an Olympic-sized swimming pool 26 times over."
The university said it supported "students in their efforts in these initiatives and encouraged all forms of enterprising, entrepreneurial and employability activity".
Register for free to continue reading
Registration is a free and easy way to support our truly independent journalism
By registering, you will also enjoy limited access to Premium articles, exclusive newsletters, commenting, and virtual events with our leading journalists
Already have an account? sign in
Join our new commenting forum
Join thought-provoking conversations, follow other Independent readers and see their replies