Students more likely to have sex after using marijuana or binge drinking, according to US research
Researcher says it's also 'a concern' to see how students may be more focused on preventing pregnancy than on protecting themselves from STIs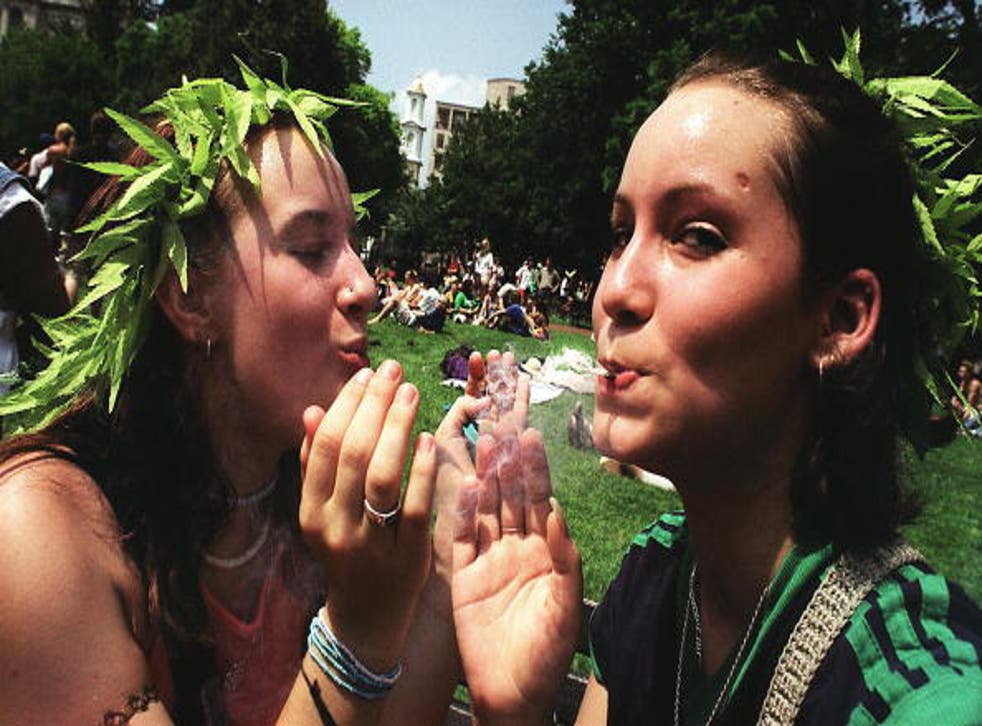 Students are more likely to have sex on days they've used marijuana or binged* on alcohol, according to new research on intercourse and condom use while under the influence.
Professor of psychological science at Oregon State University (OSU) in the US, David Kerr, also found binge drinking and being in a serious dating relationship were linked with less condom use, which puts young adults at risk for sexually-transmitted infections (STIs) and unplanned pregnancies.
The findings – published in the Journal of Studies on Alcohol and Drugs – came to light after researchers recruited 284 students to report on their marijuana use, alcohol use, sexual activity, and condom use every day for 24 consecutive days.
According to the professor, two findings stood out. He said: "Students in serious relationships had almost 90 per cent of the sex reported in our study, but serious partners used a condom only a third of the time – compared to about half the time among single students. More frequent sex, plus less protection equals higher risk."
The stereotypical image of students drinking and having casual sex is 'real', he added. However, in the OSU study, he said it was 'striking' how often those in serious relationships were putting their guard down, indicating how people may judge risks differently while under the influence.
The UK's favourite sex positions
Results also showed how students may be more focused on preventing pregnancy than on protecting themselves from an STI, after the authors discovered condom use to be less likely and the use of other methods of birth control on the rise.
Describing this trend as 'a concern', Kerr said that, while young people may believe they are in a committed relationship, many don't end up with their university partners in the long-run. He explained: "When people are in a serious relationship they may think, 'We can stop using condoms'.
"But, if someone has unprotected sex with multiple monogamous partners over their college years, the risks can add up."
Love and sex news: in pictures

Show all 31
Although the effect of binge drinking on sex and condom use may not sound like a new finding – with the professor explaining how dozens of studies have already compared the risk behaviours of college students who drink a lot versus those who do not.
However, describing how this research was different, Kerr said it tested whether a given person behaves differently on days they drink heavily, compared with days they do not.
The researchers' findings now look set to be used by prevention professionals to improve sexual health messaging, identify the best times and places to distribute condoms, and encourage a focus – specifically on STI prevention, Kerr added.
Changes could be seen in the way ads and free condom campaigns target those in committed relationships in bars and or at parties, and health providers could also counsel young adults about STI prevention when they discuss a patient's alcohol use, or when a patient seeks non-condom birth control.
*For the purposes of the study, 'binge drinking' was defined as four or more drinks for women, and five or more drinks for men
Register for free to continue reading
Registration is a free and easy way to support our truly independent journalism
By registering, you will also enjoy limited access to Premium articles, exclusive newsletters, commenting, and virtual events with our leading journalists
Already have an account? sign in
Register for free to continue reading
Registration is a free and easy way to support our truly independent journalism
By registering, you will also enjoy limited access to Premium articles, exclusive newsletters, commenting, and virtual events with our leading journalists
Already have an account? sign in
Join our new commenting forum
Join thought-provoking conversations, follow other Independent readers and see their replies