Students taught by 'other-race' teacher more likely to be absent and suspended compared with those assigned 'same-race' teacher, says study
Key result shows low attendance and high suspension rates among black and Hispanic students, compared with Asian and white pupils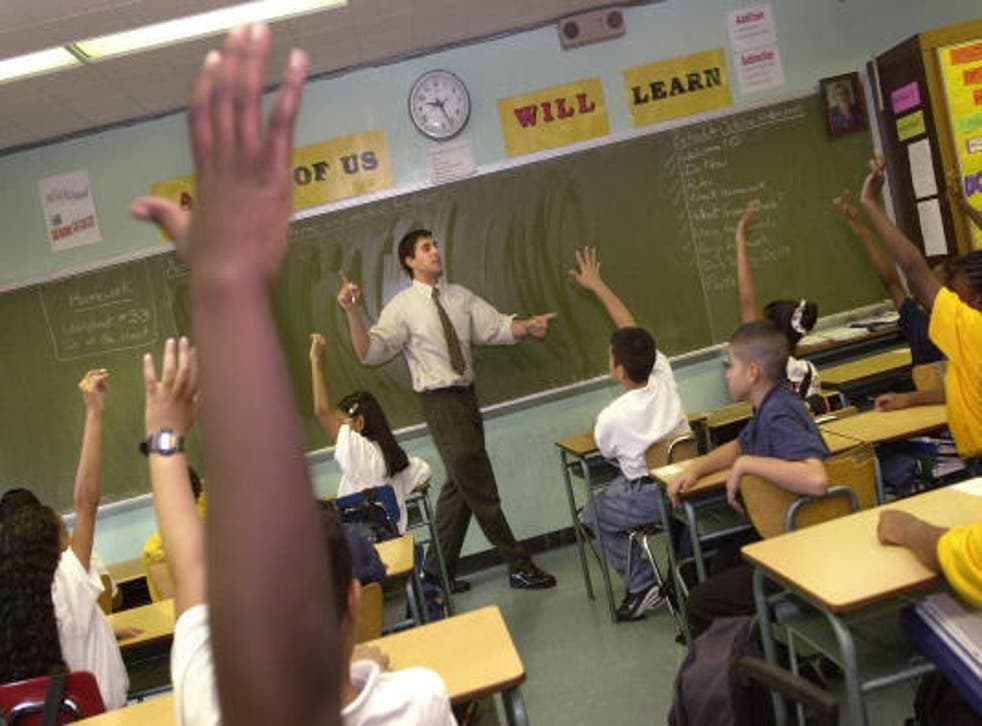 Students who are taught by an "other-race" teacher are significantly more likely to be absent from class and suspended when compared with students who are assigned a same-race teacher, therefore resulting in lower academic achievement, according to a recent study.
Authored by Stephen B. Holt and Seth Gershenson of the American University in Washington, D.C., the paper - titled The Impact of Teacher Demographic Representation on Student Attendance and Suspensions - also claims these effects are slightly larger for male students, particularly for pupils of colour.
Using student data from kindergarten through to fifth grade in North Carolina's public schools from 2006 to 2010, the study sought to "test the hypothesis that public behaviour responds to demographic representation" among teachers.
The main results indicated how students with "racially mismatched" teachers experienced a 20 per cent increase in suspensions, driven primarily by the response of non-white male students to white classroom teachers.
Further to this, the paper added: "Students with racially mismatched teachers experienced a 15 per cent increase in the likelihood of being suspended at least once during the academic year. These sizable effects underscore the likelihood that some combination of passive and active representation at the classroom level affects socially, academically, and developmentally important student outcomes."
The paper has come shortly after the US Department of Education predicted how, in 2022, 54.7 per cent of all public school students in America will be non-white. Despite this, almost 80 per cent of all public school teachers are currently white, something The Atlantic reported "doesn't appear will change any time soon."
According to HuffPost, however, Gershenson described how a black male student who has a white teacher is more than one percentage point more likely to be suspended a year. Although this may sound like a small difference, the professor told the site it translates to "almost a 20 per cent increase in the likelihood of being suspended during the year," adding: "Especially in primary school, even being suspended once is a really big disruption to the learning environment."
On the whole, the study found students of colour to be significantly more likely to have been suspended than white pupils, driven by both black and Hispanic students when compared with Asian pupils who experienced significantly fewer suspensions than white students.
Sharing his recommendations towards a possible solution to the issue, Gershenson told HuffPost "team teaching" would ensure students get more exposure to educators of colour, as well as teacher-training to ward off "unconscious bias."
According to another study on The State of Teacher Diversity in American Education from think-tank the Albert Shanker Institute, however, the number of black teachers in some states dropped from 2002 to 2012, the highest recorded in New Orleans which saw a steep decline of 62 per cent by the end of the ten-year period.
Register for free to continue reading
Registration is a free and easy way to support our truly independent journalism
By registering, you will also enjoy limited access to Premium articles, exclusive newsletters, commenting, and virtual events with our leading journalists
Already have an account? sign in
Register for free to continue reading
Registration is a free and easy way to support our truly independent journalism
By registering, you will also enjoy limited access to Premium articles, exclusive newsletters, commenting, and virtual events with our leading journalists
Already have an account? sign in
Join our new commenting forum
Join thought-provoking conversations, follow other Independent readers and see their replies