Students warned not to get stuck in low-skill jobs
Squeeze on labour as graduates dumb-down in recession, then find it hard to move on, says NUS
Richard Garner
Sunday 07 April 2013 00:00 Comments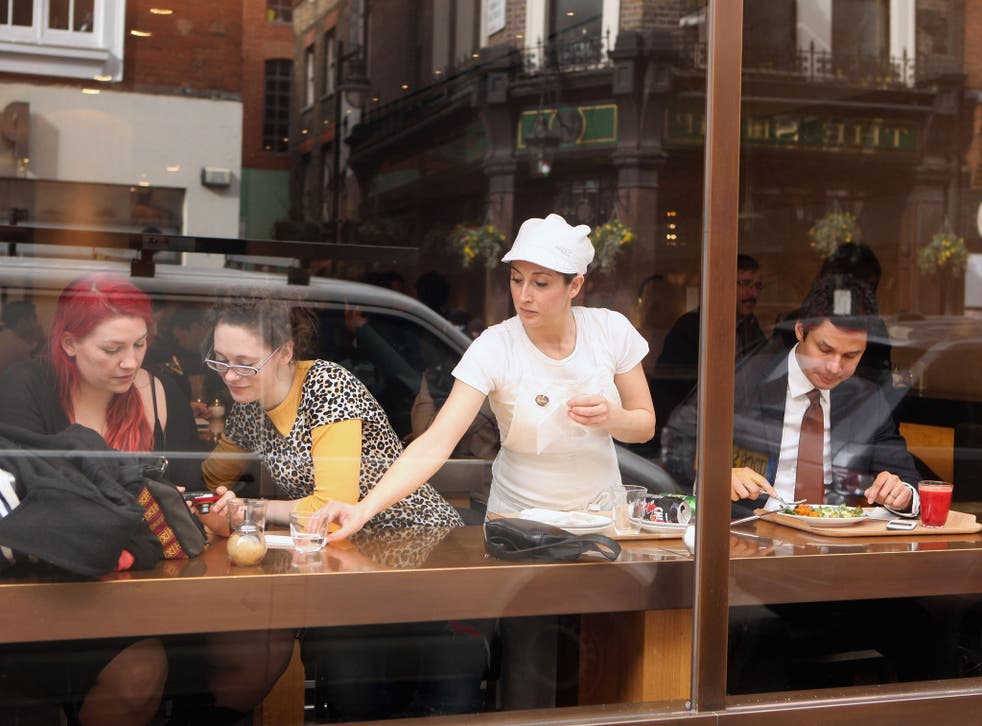 Graduates who "dumb down" their employment aspirations can find themselves stuck in low-skilled jobs for years, according to research to be published later this week.
A study by the New Economics Foundation shows one in four graduates who take non-graduate jobs – such as in retail, construction or catering – can find themselves employed in the same position three and a half years later.
The reverse is true, too, with researchers claiming "a strong positive relationship" between those employed in graduate jobs six months after leaving university and 36 months later.
Looking for a job? The Independent's own iJobs service can help match you to your ideal role. Click here to discover more
The report, commissioned by the National Union of Students for its annual conference on Tuesday, says the spectre of "underemployment" (where people want to work longer hours or in higher-skilled jobs than they do) among graduates is likely to continue well after any economic recovery; prospects for entering low-paid employment and top-ranking jobs are improving but median-paid employment remains scarce. At present 3.3 million adults fall into this category, compared with 2.3 million five years ago.
"Study leavers face a perfect storm," says the report. "Underlying fractures in the labour market, such as pay polarisation, have surfaced.
"Even those with good graduate degrees are facing months of unemployment or free interning in order to gain access to paid work. Those with no or few qualifications are being left out in the cold."
Students, now leaving university with increased debt following rises in tuition fees, are likely to face years of hardship.
"Study leavers face a rude awakening," the report says. "Some will see low returns, at least in the short to medium term, to the personal and financial investment they have made in their education.
"Intense competition in the labour market has created a bumping-down effect where graduates are working in lower-skilled jobs and those who would have formerly taken these positions are further squeezed out of the labour market.
"While the situation seems easier for those graduating from Russell Group universities, the conditions are not ideal for anyone."
The report adds that there has also been an increase in "zero hour" contracts, whereby employees are asked to be available for work but with no guarantee that any will be available.
"Graduates are having difficulty getting traditional graduate jobs," said Liam Burns, president of the NUS. "We're not saying there is no added value in getting a degree but this shows that the idea that a degree is a golden ticket to good, well-paid employment is not true."
Register for free to continue reading
Registration is a free and easy way to support our truly independent journalism
By registering, you will also enjoy limited access to Premium articles, exclusive newsletters, commenting, and virtual events with our leading journalists
Already have an account? sign in
Join our new commenting forum
Join thought-provoking conversations, follow other Independent readers and see their replies