The Independent's journalism is supported by our readers. When you purchase through links on our site, we may earn commission.
The 12 biggest events to have occurred at UK universities in 2015
University campuses aren't usually tranquil places - why would this year have been any different?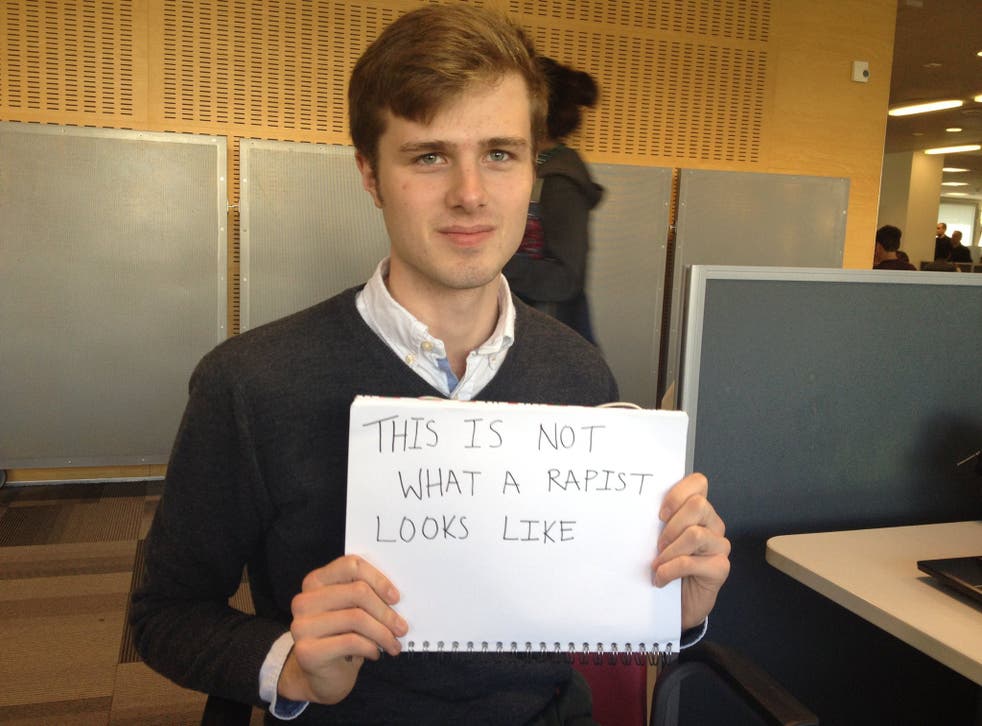 Universities across the UK are never a quiet and peaceful place, so why was 2015 going to be any different? The year saw our campuses flooded with activity, both controversial and laudable, and these were among some of the biggest things to have happened:
1) Valerie Amos
The Internet rejoiced when news broke of how the UK gained its first-ever female black university leader in the form of Baroness Valerie Amos. Taking up her post as the director of SOAS, University of London, the former politician and senior UN official said: "I am honoured to be joining SOAS at this important point in its history.
"SOAS is a place where I can continue to grow and learn and use the skills, knowledge and experience I have gained over the years."
2) RGU revokes Trump's honorary degree
Robert Gordon University in Aberdeen made the bold decision to strip Donald Trump of the honorary degree it awarded him back in 2010 after he made controversial remarks about Muslims.
In a statement, the university said: "In the course of the current US election campaign, Mr Trump has made a number of statements that are wholly incompatible with the ethos and values of the university. The university has therefore decided to revoke its award of the honorary degree."
3) Bahar Mustafa
Bahar Mustafa, welfare and diversity officer with Goldsmiths University students' union, caused controversy and was initially charged with sending a threatening and grossly offensive message via social media after she reportedly tweeted "#killallwhitemen."
Defending her tweet, she said: "I, an ethnic minority woman, cannot be racist or sexist towards white men because racism and sexism describes structures of privilege based on race and gender."
Police confirmed, though, the charges against her had been dropped as her supporters defiantly stood by her on social media using the hashtag #IStandWithBaharMustafa.
4) Islamic societies
The Islamic societies (ISoc)of Goldsmiths University and Queen Mary University of London also both captured attention when the president of Goldsmiths ISoc , Muhammed Patel, quit from his post. He stepped down after allegations he sent a series of homophobic messages from his Twitter account following the Channel 4 documentary Muslim Drag Queens which explored the life of Britain's gay Muslim and drag queen community.
Shortly after, the ISoc at the Queen Mary University of London hit out at the press' reporting of its suspension, accusing the media of "reporting on the most minute of matters" during the Donald Trump controversy. In a statement, the society added: "What is so important about a student society that requires national media coverage? Unless, of course, the student society is Muslim."
The university told the Independent in a statement the society was suspended "while it investigates claims it breached agreed protocols and procedures."
5) Maryam Namazie
It was an eventful year for secular activist Maryam Namazie who was barred from speaking at a University of Warwick students' union event due to fears her speech would "incite hatred" against Muslim students.
The union said that "after researching both [Ms Namazie] and her organisation, a number of flags have been raised. We have a duty of care to conduct a risk assessment for each speaker who wishes to come to campus."
Then, earlier this month, a video surfaced on YouTube which showed protesters from the Goldsmiths University's ISoc heckle and aggressively disrupt a talk from Namazie.
According to media reports, Namazie described: "After my talk began, ISoc 'brothers' started coming into the room, repeatedly banging the door, falling on the floor, heckling me, playing on their phones, shouting out, and creating a climate of intimidation in order to try and prevent me from speaking."
However, in a statement, a university spokesperson said: "Goldsmiths supports freedom of speech and follows a set of regulations to help ensure that it is, within the law, secured for members, students, employees, and for visiting speakers."
6) Macer Gifford
University College London (UCL) and its students' union were accused of displaying "horrible prejudice against the Kurdish cause, human rights, and the freedom of speech" after a student officer banned former student, Macer Gifford, from speaking about his experiences fighting Isis in the Middle East.
Head of the UCL Kurdish Society, Kavar Kurda, said he was "angered" and "deeply offended and disgusted" after activities and events officer, Asad Khan, blocked Gifford from speaking. Kurda claimed he was told: "One man's freedom fighter is another man's terrorist" and that Khan further defended his decision by saying there were concerns an event with a person speaking about their experiences fighting in Syria "could lead to others going and fighting in the conflict."
However, the decision was eventually reversed as the students' union said it was "able to provide him a platform."
7) Annie Teriba
Prominent Oxford student activist, Annie Teriba, made the shock announcement she would be stepping down from an array of political posts and high profile campaigns after admitting she failed to obtain full consent before having sex at a conference earlier this year.
In her statement, she acknowledged how a similar incident occurred while she was drunk in a club in her first year and highlighted a number of steps she planned to take in order to show she was"committed to transformation," including help with alcohol consumption and organisations that deal specifically with sexual violence.
Wadham College at the University of Oxford, where Teriba studied, said it was unable to comment on the matter. However, the autonomous Oxford political group The Women's Campaign (WomCam) told the Independent, in their opinion, Teriba's announcement was "rife with apologism" which it did not condone, adding how sexual assault - especially at universities - was "one of the most underreported crimes."
8) George Lawlor
University of Warwick student, George Lawlor, made national news after he divided opinion when speaking out against being invited to sex consent training lessons - a move, he said, was "the biggest insult I've received in a good few years."
In an online opinion article, the student wrote: "Someone has to say it - I don't have to be taught to not be a rapist. That much comes naturally to me, as I am sure it does to the overwhelming majority of people you and I know. Brand me a bigot, a misogynist, a rape apologist, I don't care. I stand by that."
Lawlor later appeared on BBC Two's Victoria Derbyshire programme to further defend his article where he also told the journalist he had been skipping lectures and seminars to avoid his classmates after public backlash. He added: "There has been a lot of ad hominem and mudslinging. It's been fairly relentless.
"I've been called misogynist, rapist, naive. It really gets you down. Individually, people are rational and fine. But with anonymity on the Internet, and with strength in numbers, they're a bit more aggressive."
9) Katie Hopkins
The students of Brunel University sought to give controversial columnist Katie Hopkins a dose of her own medicine when they filled a theatre for a debate featuring Hopkins - only to then stand up and turn their backs to her as she began to speak, eventually walking out of the auditorium.
The president of the students' union, Ali Milani, later said in a statement: "Is inviting someone who has no intellectual or political credibility providing any valuable intellectual nuance to debates in our society?
"I stand in full solidarity with those that chose to partake in the action, respectfully voicing their discontent. They have made me proud to be their representative."
10) Germaine Greer
Feminist writer Germaine Greer announced she would not be attending a planned lecture at Cardiff University after a petition called on her to be barred because of her "misogynistic views towards trans women."
In a column written in 2009, the author of The Female Eunuch said the idea of being trans was a "delusion" and described trans women as "ghastly parodies." Asked about the idea of transphobia at an event at Cambridge University earlier this year, she said she "didn't know there was such a thing," adding: "Arachnophobia, yes. Transphobia, no."
Speaking with BBC Newsnight, she said she would not travel to Cardiff, even if the petition calling on the event to be cancelled failed, adding: "I'm getting a bit old for all this. I'm 76, I don't want to go down there and be screamed at and have things thrown at me. Bugger it."
In the end, she spoke at the event after being assured she would be safe.
11) Rhodes Must Fall in Oxford
After the University of Cape Town in South Africa removed the "racist" statue of 19th Century British colonialist Cecil Rhodes - which had become a focus of protests - a team of students at the University of Oxford launched the 'Rhodes Must Fall in Oxford' movement against a statue of "the father of apartheid" at Oriel College.
Upon its launch, the movement proclaimed: "For Rhodes to truly fall, Rhodes must first stand and be revealed for what he really represents: the mutually productive culture of violence, racism, patriarchy, and colonialism that - to this day - remains alive, aided, and abetted by the University of Oxford, which continues to stand as an uncritical beneficiary of empire."
12) Ntokozo Qwabe
Oxford law student Ntokozo Qwabe - one of the co-founders of the Rhodes Must Fall in Oxford movement - brought about debate after calling for the French flag to be banned from universities after comparing it to the Nazi swastika two days after 130 people were killed in a series of terrorist attacks across Paris.
The student remained unyielding in his views, hit out at the British media for feeding a "racist myth," and also insisted Oxford produces graduates with an "unjustly skewed view of the world." Qwabe added how the "racist and violent way" in which the university is configured "normalises and props up the existence of systemic racism, patriarchy and other oppressions that students at Oxford go through daily."
Register for free to continue reading
Registration is a free and easy way to support our truly independent journalism
By registering, you will also enjoy limited access to Premium articles, exclusive newsletters, commenting, and virtual events with our leading journalists
Already have an account? sign in
Join our new commenting forum
Join thought-provoking conversations, follow other Independent readers and see their replies