Thousands sign petition to stop anti-gay scholar Haitham Al-Haddad from speaking day before National Student Pride festival
Dr Al-Haddad has called homosexuality a "scourge".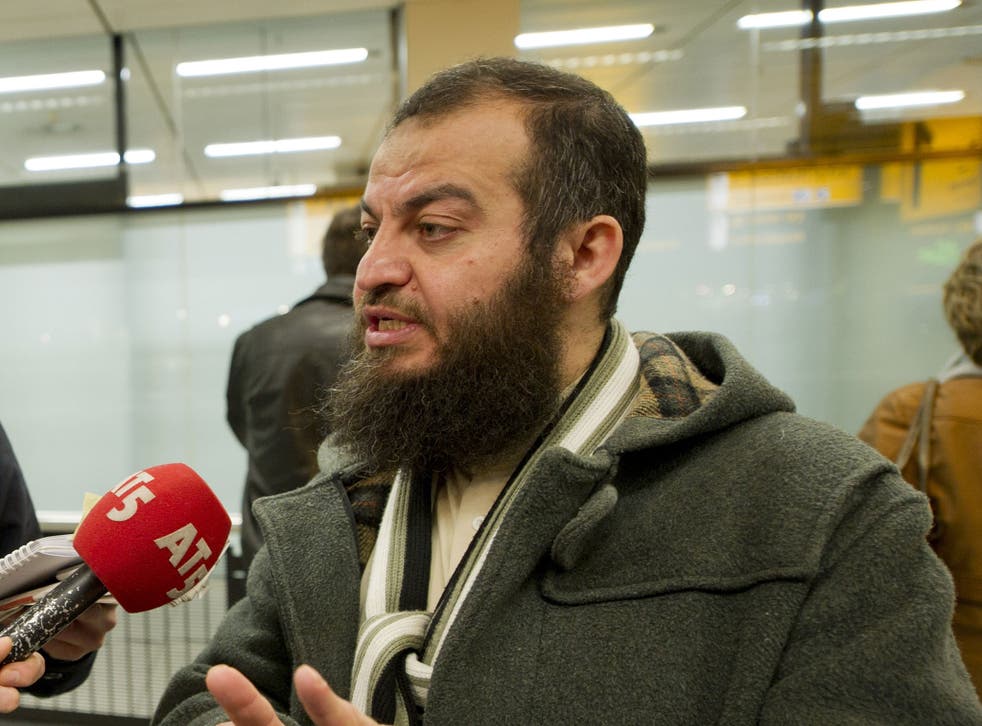 Over 2,000 people have signed a petition urging a London university to stop a controversial anti-gay Islamic scholar from speaking the day before a national lesbian, gay, bisexual, and transgender (LGBT) festival is to be launched at the institution.
Dr Haitham Al-Haddad has gained a controversial reputation after he labelled homosexuality a "scourge" and a "criminal act" in an article published on an Islamic website, and argued that there is a "proper" way of performing FGM in a YouTube video.
The University of Westminster Islamic Society (UW Isoc) has invited the scholar and television presenter to appear as a keynote speaker at an event called "Who is Muhammad" on Thursday.
But organisers of the National Student Pride festival fear Dr Al-Haddad's presence on campus will make it difficult to create a safe space for the thousands of LGBT students attending the start of the festival the next day.
The University of Westminster LGBTI Society has launched a petition urging the university to stop Dr Al-Haddad from speaking on campus, which has garnered over 2,000 signatures.
LGBT students from over 100 universities are expected to attend the three-day festival, which includes a political panel discussion with BBC presenter Evan Davies and writer Owen Jones.
Gay Times Top 30 gay icons of the last 30 years

Show all 30
National Student Pride spokesman Jamie Wareham told The Independent that he believes UW Isoc could have invited a less controversial speaker to give a keynote address at the talk discussing the religious figure, and said organisers do not want to stop the UW Isoc event entirely or appear Islamaphobic.
He added the incident has shown that there is more work to be done when it comes to alerting people to the dangers faced by those who identify as LGBT.
It was particularly dispiriting that UWSU LGBT was tackling homophobic speakers on campus, Wareham continued, as the National Student Pride festival was established a decade ago as a response to Oxford Brookes' Christian Union inviting a homophobic speaker to an event entitled "Homosexuality and the Bible".
Wareham also cited a survey released by the National Union of Students (NUS) last year which showed that one in five LGBT students have experienced bullying or harassment at a university campuses across the country, with the figure rising to one in three for trans students. However, a report by UWSU LGBT Society published last year revealed that the one in three LGBT students at the University of Westminster had experienced homophobic bullying.
Wareham said of the invitation extended to Mr Al-Haddad: "Considering Westminster is a Stonewall Diversity Champion and is such an advocate of our event it is disappointing that on the eve of our tenth anniversary such an anti-gay speaker has been allowed to speak on campus.
"Homosexuality is not a scourge, and Student Pride has been fighting views like this from its foundation, it's clear and unfortunate news that there is clearly much work to do.
"We are going ahead with the event at Westminster, because we need to highlight homophobia and transphobia on campus."
Eve Hartley, a spokesperson for the UWSU LGBTI society said that students should "never be met with the possibility of facing hate in the hands of our own Student Union."
"University should be a safe-space for all and it should not be given a platform for hate of any kind - all students should be provided with a safe learning environment. University is not the place to welcome controversial attacks on specific parts of our community and we will not stand for it."
A spokesman from the University of Westminster said the institution is "committed to maintaining freedom of speech and a range of views as set out in the Education Act 1986."
"As a diverse community of local and international students of many faiths, respect and tolerance is our foremost concern and we will be monitoring the event carefully and any student concerns.
"The University has a strict speaker policy which means that all speakers are required to give their agreement to abide by a code of practice. Speakers who do not comply with this policy while on campus will not be permitted to speak at the University in the future."
The University of Westminster Islamic Society has not responded to a request for a comment.
Join our new commenting forum
Join thought-provoking conversations, follow other Independent readers and see their replies