Thousands of students attend 'cops off campus' demo - with police so far nowhere to be seen
Demonstration has so far passed off peacefully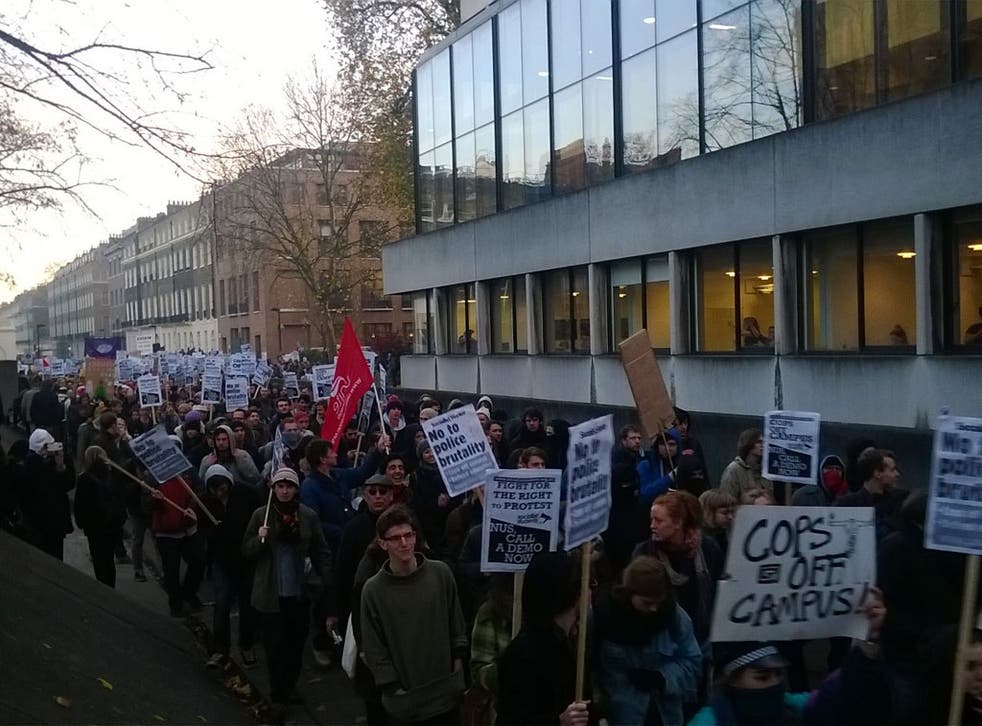 Thousands of students have gathered today to protest against heavy police presence on university campuses in a national day of action at the University of London Union.
Almost 3,000 demonstrators from across the country planned to attend the "Cops off Campus" rally, organised in reaction to what many saw as police brutality against students last week.
Many students gathered in their respective campuses before making their way down to Bloomsbury for 2pm.
At the beginning of the protest, the atmosphere was peaceful and good-spirited, with a samba band playing and no obvious police presence.
King's College London student Areeb Ullah, who was arrested outside last Wednesday's occupation, said he was determined to attend.
He said: "There is a fear of being arrested again but at the same time I feel it's important to be there to demonstrate that I won't let that stop me.
"People are coming together and actually forming and encapsulating the term 'student movement'. People from across the country, across the political spectrum are coming together for this.
"This is something we will remember and it will be a highlight of the student movement."
The widespread unrest, which resulted in 41 arrests last week, began on 4 December when Senate House, the university's headquarters, was occupied by around 60 people.
Violent clashes broke out between police and protesters last Wednesday evening, with video footage emerging of what appears to be a police officer punching a student.
Subsequent protests were held last Thursday and Friday before the University of London took out a six-month injunction against "occupational protest" on campus.
Join our new commenting forum
Join thought-provoking conversations, follow other Independent readers and see their replies