Top universities really are biased in favour of private school pupils
Survey reveals that state school students need higher A-level results to get accepted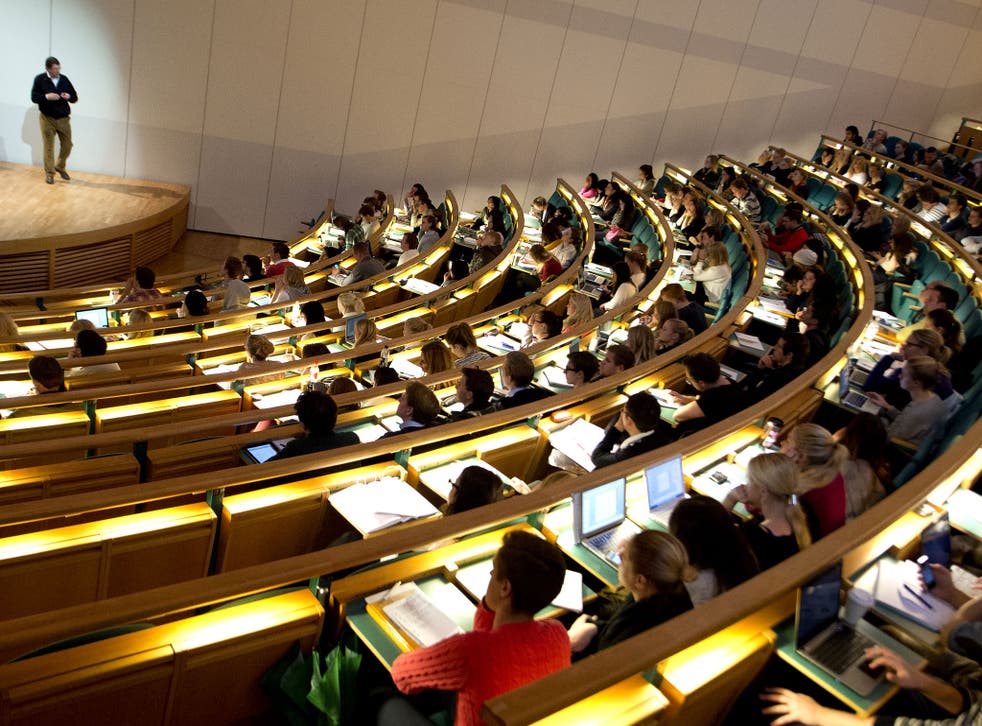 Pupils from state schools and ethnic minority groups need higher A-level results than those from private schools to get into Britain's top universities, says a study out today.
Research by Durham University shows state school pupils face a "double whammy" of being less likely to apply to university in the first place, and then finding that those that do get in have achieved, on average, one exam grade higher than those accepted from private schools.
Applicants to the Russell Group of universities from Black Caribbean, African, Pakistani or Bangladeshi backgrounds also need higher qualifications to get in, the research found.
The findings are based on a survey of more than 49,000 candidates to the 20 leading universities between 1996 and 2006 and since updated.
Figures show that state school candidates who apply to Russell Group universities, on average, are likely to have two grades higher than private school applicants. Those who secure places have at least one grade higher than those from private schools.
The report concludes that many state school students might be put off applying for top universities because they fear they will not get high A-level grades. It bemoans the fact that plans to allow students to apply after results are received have been opposed by the Russell Group. "It is a shame that recent proposals for a post-qualification application system have been opposed by the Russell Group and have been abandoned for the time being," the report concludes. Such a system "would probably be a good deal fairer," it adds.
Dr Wendy Piatt, Director General of the Russell Group, said: "Russell Group universities work hard to encourage students from a wide range of backgrounds to apply to them.
"But our universities face real difficulties as they work hard to attract students with the most talent, potential and ability from all backgrounds.
"Neither we nor the researchers can control for individual students making poor A-level choices...Many students haven't done the subjects needed for entry and universities need students not only to have good grades but grades in the right subjects."
An update shows that while the gap between white and ethnic minority students being accepted is falling, it is still substantial.
The findings come as Schools minister David Laws told a teachers' conference he wanted schools to make more efforts to cut the gap in performance between rich and poor students by using available Government funding to help them teach their most disadvantaged pupils.
Education standards watchdog Ofsted will be told they should look in particular at the performance of disadvantaged pupils in schools with apparently good results.
Mr Laws told the Association of Teachers and Lecturers conference: "No school should be an outstanding school if it is not achieving excellence for its most disadvantaged students."
Register for free to continue reading
Registration is a free and easy way to support our truly independent journalism
By registering, you will also enjoy limited access to Premium articles, exclusive newsletters, commenting, and virtual events with our leading journalists
Already have an account? sign in
Register for free to continue reading
Registration is a free and easy way to support our truly independent journalism
By registering, you will also enjoy limited access to Premium articles, exclusive newsletters, commenting, and virtual events with our leading journalists
Already have an account? sign in
Join our new commenting forum
Join thought-provoking conversations, follow other Independent readers and see their replies