UC Berkeley chancellor accused of 'elitism' over claims of 'escape hatch' to avoid student protests
Student activist says chancellor Nicholas Dirks is 'out of touch' with the student body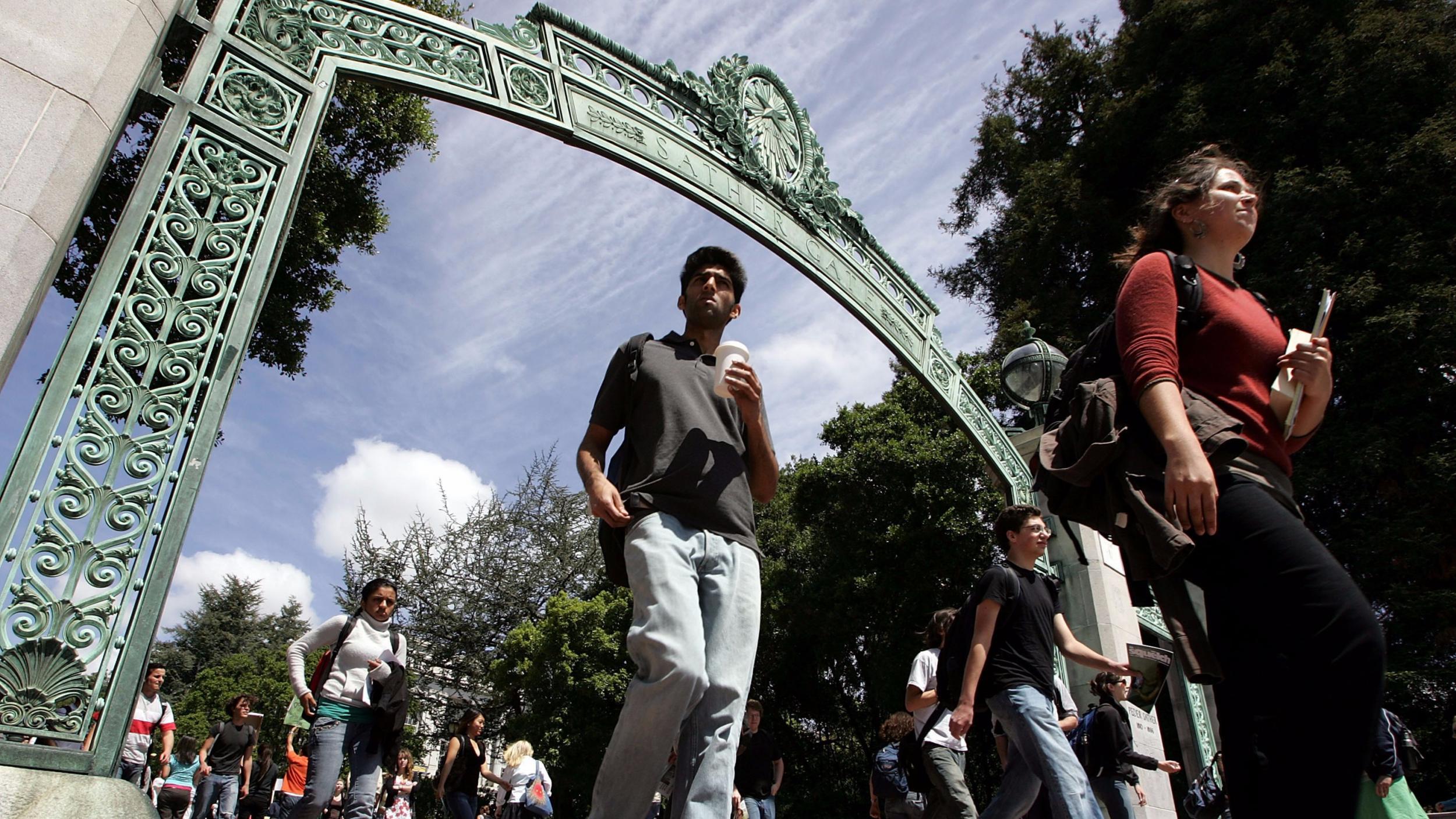 A row has erupted at a US university amid allegations it built an "escape hatch" which would allow the chancellor to flee the building if student protests were to begin.
University of California, Berkeley's student newspaper, The Daily Californian, published an article claiming the $9,000 (£6,850) emergency exit was built near Nicholas Dirks' office last month.
The site added how a campus spokesperson said in an email it was put into place as a "security measure to provide egress to leave the building," causing one activist to label the chancellor "elitist" and "out of touch" with the student body.
Then, in an editorial published this week, the paper's staff referred to the placement of the exit as one of the most "recent in a series of increasingly absurd missteps."
The staff added: "Protests on this campus are commonplace, and they frequently occur around the chancellor's office and residence. We acknowledge the chancellor's right to safety and security, but we fear many of these 'safety' measures are coming at the expense of accessibility to students and faculty."
The opinion piece was making reference to a demonstration in April last year which saw protesters storm the chancellor's offices over plans to build a new global, research-focused campus, a move protesters argued would have a negative impact on the city of Richmond.
Dirks also faced criticism after he reportedly put into place a fence around his official residence at a cost of $700,000, something the Californian's staff said shows campus administrators "operate in a near-constant state of fear of its students."
The university has yet to respond to the Independent's request for comment. However, co-chair of the Berkeley Faculty Association told the Guardian Dirks should "welcome" student protests, and that the installation of the hatch shows "a fortress mentality." Downplaying the incident, he added: "It's a door."
The prestigious institution has seen several protests take place on its grounds from as far back as the 1960s on issues including race relations and free speech. More recently, though, the university became the centre of demonstrations regarding its sexual assault policy after a number of complaints were filed against alleged incidents involving a professor.
After a review of "critical gaps" in its sexual harassment training, awareness, reporting, and disciplinary units, UC Berkeley announced in May it would be making immediate changes, as well as implementing key units tasked with providing support to survivors and training and prevention schemes.
Dirks said in a statement prior to the summer break: "Executive dean Carla Hesse has made significant progress in her assignment to find ways to improve how we prevent, respond to, and address sexual harassment and sexual violence involving members of our campus community. We announced a $2.5 million supplemental investment in the key areas that support survivors, manage investigations, and conduct training and prevention efforts."
Join our commenting forum
Join thought-provoking conversations, follow other Independent readers and see their replies