University challenge contestant accused of raping student and telling her 'tell no one about this'
Defendant claims sent to victim after the alleged attack relate to his inability maintain an erection during the encounter
Rachael Pells
Education Correspondent
Wednesday 08 February 2017 13:22 Comments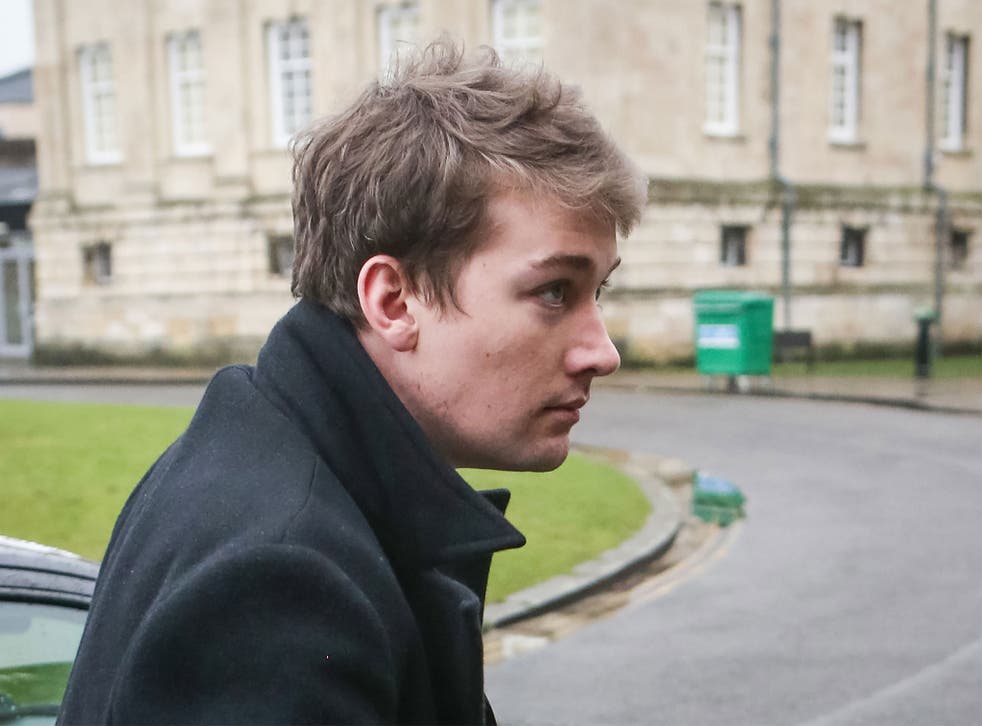 A University Challenge contestant was reported to police for alleged rape after his victim saw him appear on the programme, a jury has been told.
An unnamed 19-year-old woman accused fellow student Bartholomeo Joly de Lotbiniere, 21, of raping her in her room at the University of York hall of residence, telling her: "It will help you get over your ex".
He is alleged to have told her afterwards: "Tell no one about this" and "pretend this never happened," before later apologising in a text message, saying: "I was a disgrace."
The woman said the incident occurred in June 2014, but went to police in August 2015 following Mr Joly de Lotbiniere's appearance on the BBC programme with the York University team.
In a video interview played to a jury at York Crown Court, the victim said she "just got angry and upset" after seeing a tweet about the defendant that had been posted by the Pointless co-host Richard Osman.
She said: "It took a while to, sort of, sink in, what he did. Then, basically, he was on University Challenge and it was all over social media and certain tweets.
"I just wanted to do something about it."
The woman claims she sent a text to Mr Joly de Lotbiniere after the incident saying: "I thought I'd let you know I wasn't overly comfortable with what happened".
UK news in pictures

Show all 50
He replied: "Neither am I, I was a disgrace, I did a very stupid thing and I am very sorry for what I did. I just hope you can forgive me at some point and I'll try my best not to act like a bloody 14-year-old again and start acting my age."
The court heard the pair had been out with a group the night he allegedly raped her.
He tried to kiss her twice and she told him she was not interested, before he is said to have followed her into her room.
Mr Joly de Lotbiniere, who appeared on University Challenge in 2015 and 2016, denies sexual assault and rape.
Prosecutor Gerald Hendron, said: "He took off her top, bra and trousers. She said she froze. She was telling the defendant to stop and was trying to push him off her.
"She was a small, slight girl and the defendant was much physically larger and stronger than she was."
It is claimed the student saw Mr Joly de Lotbiniere again at a party and he texted: "I wanted to apologise in person again."
The jury heard that in a police interview, the defendant told officer his apologies related to him being able to get an erection during the sexual encounter, which he said was consensual.
Cross examined by Judy Khan QC, the woman denied the barrister's suggestions the encounter was a "disastrous one night stand".
The trial continues.
Register for free to continue reading
Registration is a free and easy way to support our truly independent journalism
By registering, you will also enjoy limited access to Premium articles, exclusive newsletters, commenting, and virtual events with our leading journalists
Already have an account? sign in
Join our new commenting forum
Join thought-provoking conversations, follow other Independent readers and see their replies