University of British Columbia releases open letter admitting, and apologising, for 'serious problems' with its sexual assault procedures
Letter comes after investigative news programme finds UBC took over a year and a half to act against a graduate student 'despite mounting complaints of harassment'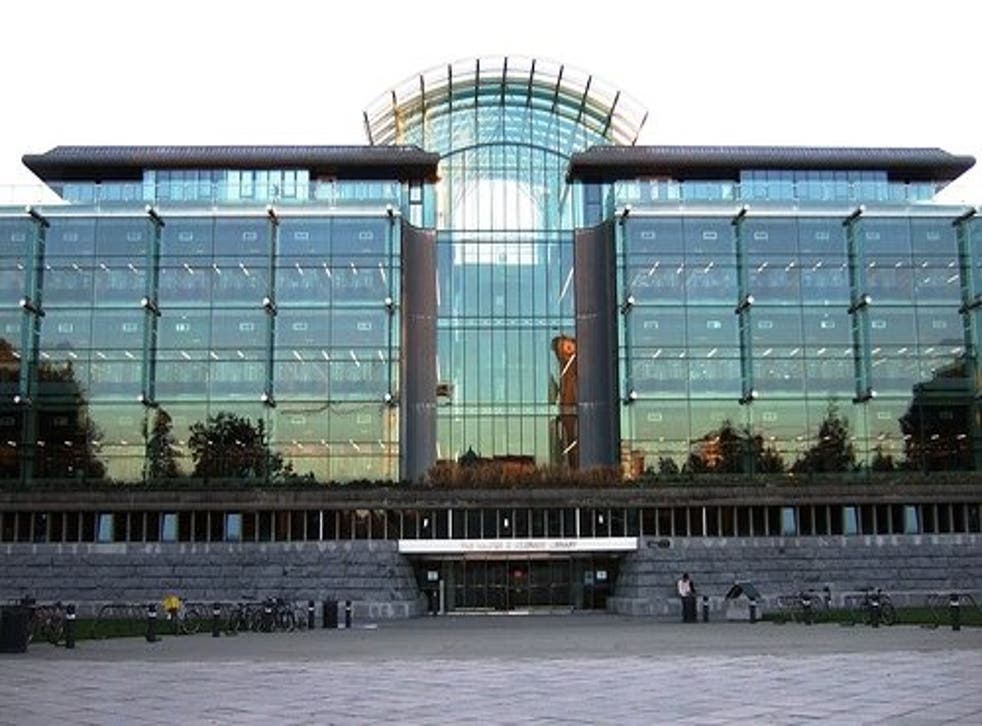 Staff at a university have admitted, and apologised, to students and the wider public after acknowledging "serious problems" with its sexual assault policies and procedures in an unprecedented move.
The faculty of the University of British Columbia (UBC) in Vancouver, Canada, signed and released an open letter which came after its president, Martha Piper, sent an email to the UBC community acknowledging how it must act in a "more timely and effective manner" and promised to "begin a discussion with students, faculty, and staff" on developing a sexual assault policy.
The president's move came as a result of a November 2015 Canadian investigative documentary programme report, The Fifth Estate, which claimed it took UBC more than a year and a half to act against a graduate student "despite mounting complaints of harassment or sexual assault by at least six women on campus."
The programme also reported just days before how the women alleged Dmitry Mordvinov - a 28-year old PhD student in the history department - committed a "wide range of offensive acts against them," from inappropriate touching to sexual assault, beginning as far back as 2013. Mordvinov told the programme he was appealing, and said in an email: "Some people who do not even know me personally have spearheaded the campaign against me."
The Fifth Estate added how Mordvinov was "quietly expelled" by the university shortly after, and one history professor told the programme he feared UBC was sending a signal it had "abandoned" the complainants.
The Fifth Estate - School of Secrets:
Now, however, the open letter - which has, so far, been signed by over 40 academics - was tweeted, this week, by philosophy associate professor Jonathan Ichikawa who also invited more staff to add their names to the list.
It adds how the current problems "do not seem limited to efficiency or timeliness" and acknowledges how there needs to be "more than a discussion" in order to tackle the issue. It continues: "It is clear that some students and alumni who brought forward reports of sexual assault have suffered additional harm due to UBC's policies and procedures.
"We, as a group of UBC faculty members, wish now publicly to acknowledge this harm that resulted from a failure of UBC to take as seriously as it should its duties of care to members of its community.
"As faculty members, we share in a responsibility to ensure that UBC fulfill its obligations to protect its community. We apologise to the people affected for not doing and not demanding better."
After the Fifth Estate 2015 investigation, President Piper apologised "to the women in these cases who feel they have been let down by our university" in a statement. She added at the time: "While the university had to wait until it had the necessary facts to take action, I acknowledge that the process took too long."
One day later, former UBC student Glynnis Kirchmeier - who claimed to have "observed instances of alleged sexual misconduct by a fellow student" from 2011 - came forward to announce she would be going to the local human rights tribunal. Former student Caitlin Cunningham told reporters gathered at the school: "I think I've been more traumatised by the process of reporting than I was traumatised by the incident of assault."
Now, though, the university has pledged to take an active part in improving the university's policies and procedures regarding sexual assault and related matters of safety and equity.
This action, says the letter, will include: "Gathering material relevant to improving UBC policies and procedures, discussing sexual assault among faculty and with students and staff, consulting with experts both within and beyond the UBC community, and helping to ensure that UBC engages in a fully consultative process regarding new policies and procedures."
It aims to have new policies and procedures in place "no later than" the beginning of classes for the 2016/17 academic year in September.
Register for free to continue reading
Registration is a free and easy way to support our truly independent journalism
By registering, you will also enjoy limited access to Premium articles, exclusive newsletters, commenting, and virtual events with our leading journalists
Already have an account? sign in
Join our new commenting forum
Join thought-provoking conversations, follow other Independent readers and see their replies