University of Southern California student senator, Jacob Ellenhorn, calls proposals to take in Syrian refugees 'almost insensitive' after Paris attacks
Senator says the proposal is 'almost insensitive' in light of the news that one of the terrorists in the Paris attacks 'was a Syrian refugee'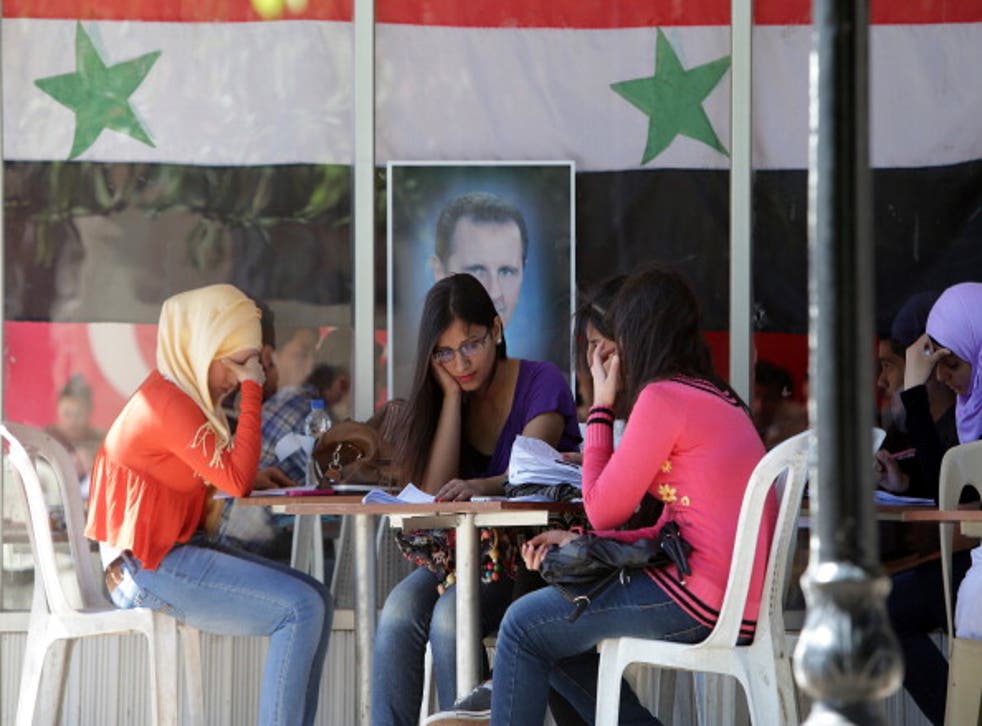 The student government at an American university has been left divided over a resolution which will request the institution set aside spaces and scholarships for Syrian refugees, with one member saying it has come in at 'poor timing'.
In the resolution, the Undergraduate Student Government (USG) of the University of Southern California (USC) describes how there is 'no indication that a peaceful resolution' to the Syrian civil war is forthcoming, despite it now being 'in its fifth year'.
It goes on to say 'millions of Syrian scholars and students are among those displaced' and that these individuals 'require emergency assistance and refuge'.
The world mourns Paris attacks - in pictures

Show all 25
Urging the university to join the Institute of International Education's (IIE) Syria Consortium for Higher Education in Crisis, the resolution will ask the USC to commit to offering 'scholarships and spaces to Syrian students and scholars fleeing for their lives'.
Silence for Paris victims
However, commuter senator with the USG, Jacob Ellenhorn, described the resolution as coming in at 'poor timing' after the terrorist attacks in Paris just a few days ago. He told Campus Reform: "It seemed almost insensitive to propose something like this in light of the news that one of the terrorists in Paris was a Syrian refugee."
According to the IIE website, the Syria Consortium aims to connect Syrian students and scholars with 'opportunities at campuses around the world', further encouraging universities to 'commit to providing scholarships for Syrian students for the spring 2016 and fall 2016 semesters'.
The USG Senate consists of 12 elected senators who represent the interests of the undergraduate students of USC, and Ellenhorn has said he intends to oppose the resolution when it it comes up for vote.
Questioning how the university would even finance the task of taking in Syrian students, Ellenhorn added: "The school raises tuition every year - because they can't afford things - so I don't know how they're going to afford to take in refugees."
The resolution will be introduced in the student Senate tomorrow and will come up for vote one week later.
Join our new commenting forum
Join thought-provoking conversations, follow other Independent readers and see their replies