University of Wisconsin-Whitewater criticised for quickly condemning image of students wearing 'racist' face masks
University acknowledges students' cosmetic face masks 'did not intend to cause harm to anyone' after politician hits out at chancellor's statement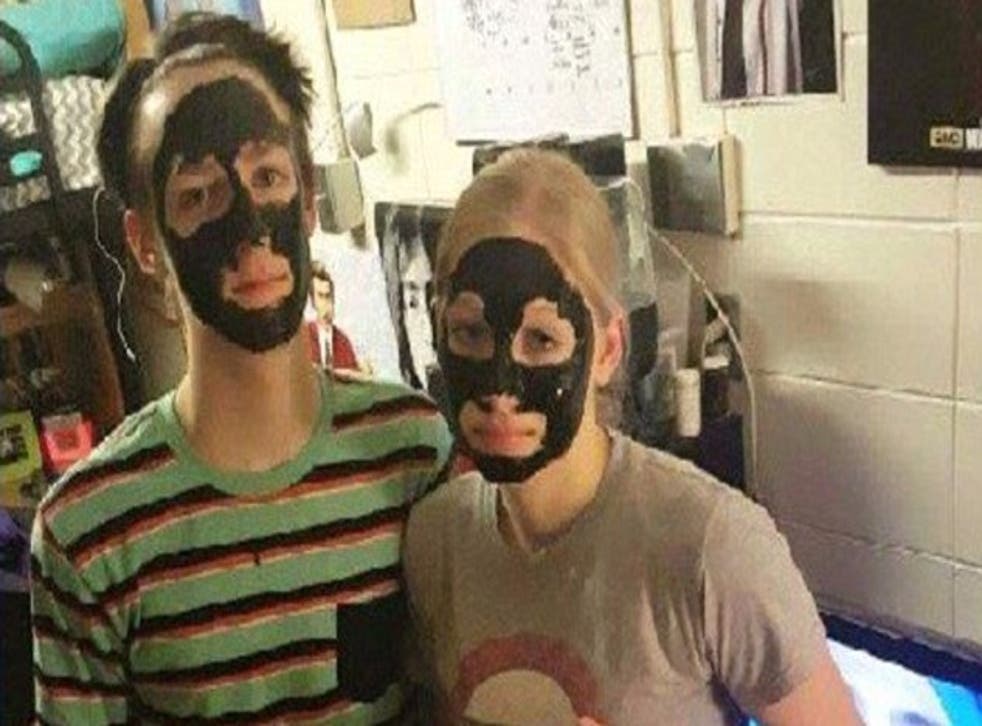 Political correctness has "warped the mindset" of highly-educated staff, a politician has said, after a university's chancellor was quick to condemn two students for wearing dark-coloured face masks in an apparent mistaken 'blackface' attempt.
Chancellor Beverly Kopper, of the University of Wisconsin-Whitewater in the US, issued a widely-circulated message in which she criticised the students, who sent a Snapchat image of themselves wearing the exfoliant facemasks, for being "hurtful and destructive."
She continued: "A disturbing racist post that was made to social media was brought to my attention. This post was hurtful and destructive to our campus community. While social media can certainly bring about positive change, it can also be a place that deeply hurts and harms others."
Shortly after, though, according to the local WKOW 27 news site, Senator Stephen Nass - who is also vice-chair of the Senate University and Technical Colleges Committee - released a statement in which he condemned Kopper's reaction, saying her message "misled" students, parents, and the public by confirming a racist event had occurred, "even though it really hadn't."
He said: "The racial over-reaction of chancellor Beverly Kopper and other UW-Whitewater administrators without first checking the facts of the situation is a stark example of how political correctness has warped the mindset of highly-educated university administrators.
"Frankly, these are the people responsible for educating our sons and daughters, but they seem incapable of applying reason or common sense."
Kopper spoke with NBC and said the students in question were remorseful. She said: "They indicated they had no negative intention, that this was a facial...not realising the reaction that would come from this post."
A UW-Whitewater spokeswoman also told Fox6 News staff had spoken with the two students, adding: "It was determined they were using a cosmetic facial mask and did not intend to cause harm to anyone." The statement, however, said the chancellor "responded to the situation at the time" after the photo received a negative reaction from the student body and parents.
Members of the university's Black Student Union have, however, called for administrators to look at how the incident - along with another separate one - have highlighted how there "problems on campus."
The head of the union told Fox6 News: "The fact is we're allowing ignorant things like that to take place without any repercussion or without any type of education."
Register for free to continue reading
Registration is a free and easy way to support our truly independent journalism
By registering, you will also enjoy limited access to Premium articles, exclusive newsletters, commenting, and virtual events with our leading journalists
Already have an account? sign in
Join our new commenting forum
Join thought-provoking conversations, follow other Independent readers and see their replies