University staff strikes set to disrupt open days and other events in row over pay
Kent University staff will be striking on the same day degree marks are due to be awarded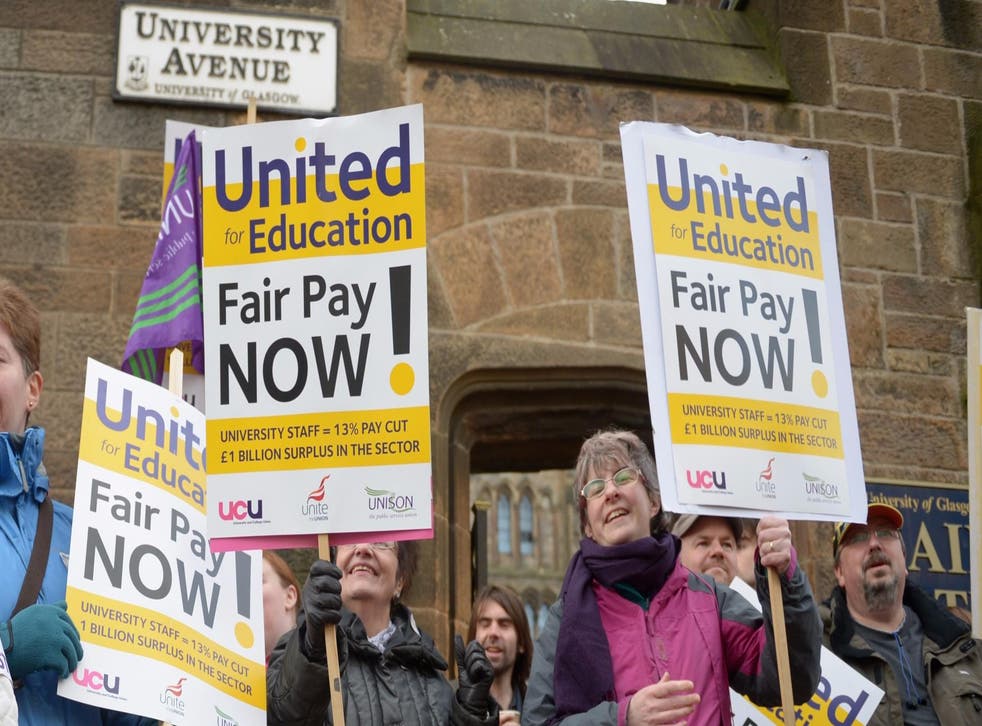 Students are bracing themselves for a fresh wave of staff strikes which are set to take place at universities across the UK over the coming week.
Starting on Tuesday, the University and College Union (UCU) confirmed the universities of Edinburgh and Kent will kick off strike action with the intent to disrupt open days and other university events.
The Canterbury Times reports that staff at Kent will be striking on the same day degree marks are due to be awarded. Kent UCU branch secretary, Owen Lyne, told the site that, as well as fighting for fair pay, members will also be making a stand against the use of temporary contracts which "undermines the academic role."
Staff at the University of Winchester have already disrupted an open day for potential students and their parents after staging a walkout on 10 June.
Other institutions set to be affected this week are the University of Sussex on 15 June, University of Glasgow and University of the West of Scotland on 16 June, and the universities of Bath and Bristol on Friday 17. More have yet to be announced.
The dispute has arisen following a pay offer of 1.1 per cent from the universities' employers, UCEA. UCU insists universities can afford to pay more, and that the latest offer "did little" to address the real terms pay cut of 14.5 per cent its members have seen since 2009. UCU said: "The squeeze on staff salaries comes despite vice-chancellors enjoying a 6.1 per cent pay hike."
UCU has also called for universities to commit to closing the gender pay gap and reducing the proportion of staff on zero-hours contracts. On average, the union says female academics are paid £6,103 per year less than male counterparts, while almost half of university teachers are on "insecure contracts."
UCU general secretary, Sally Hunt, described how members have been left "with no alternative" but to escalate their industrial action after universities "refused to come back to the negotiating table with a fair offer."
She said: "Targeted disruptions will be taking place across the UK until the employers recognise the anger staff feel at having their pay held down, while a few at the top continue to be handsomely rewarded."
A UCEA spokesperson, however, insisted in a previous statement that the pay offer is "fair." The spokesperson added: "Seeing any industrial action is naturally disappointing given the very good pay offer, plus the joint work on gender pay and casual employment that is on the table. The student experience is a primary concern for all HE institutions and so staff will be doing their very best to protect students from any disruption."
Register for free to continue reading
Registration is a free and easy way to support our truly independent journalism
By registering, you will also enjoy limited access to Premium articles, exclusive newsletters, commenting, and virtual events with our leading journalists
Already have an account? sign in
Join our new commenting forum
Join thought-provoking conversations, follow other Independent readers and see their replies