The Independent's journalism is supported by our readers. When you purchase through links on our site, we may earn commission.
US engineering student, Pitambar Dayal, raps his CV at local careers fair
Student hopes a social media campaign will help land him his ideal role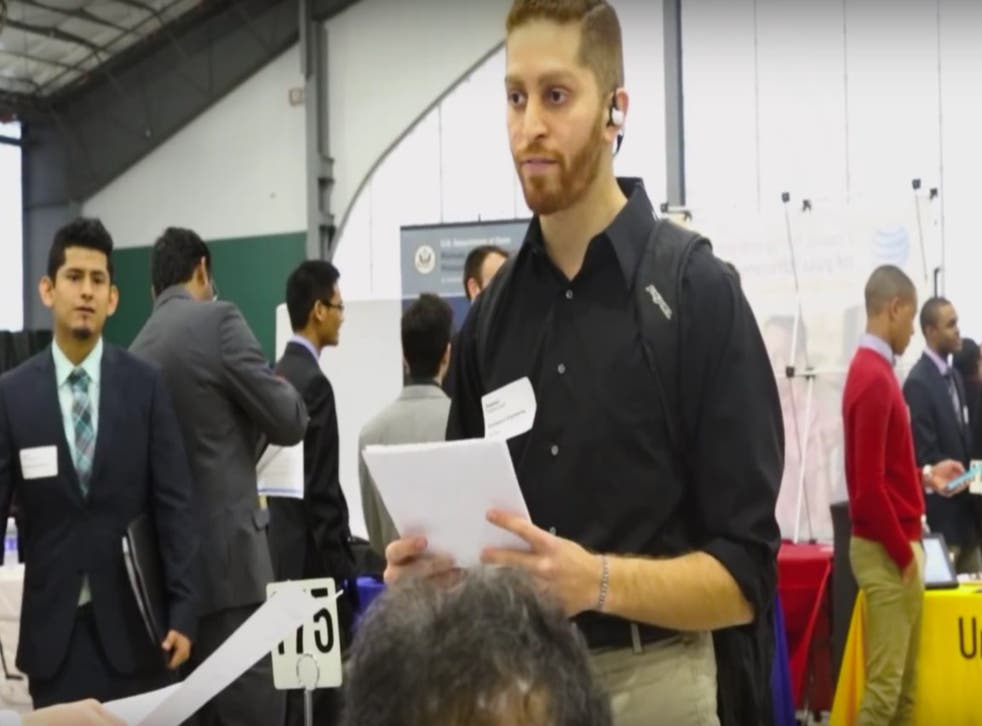 We all know getting your CV to stand out in a tough graduate job market is becoming more and more challenging. However, if this one student's modern method is anything to go by, it could see the practice of handing out CVs become extinct.
Step in Pitambar Dayal, a final year biomedical engineering student at the New Jersey Institute of Technology (NJIT), in the US, who went along to a local careers fair with a different approach in mind when speaking with prospective employers.
Looking for an entry-level position in product design or sales, the student - also known as Pit - decided to rap his CV, instead of handing one over, gathering quite a bit of attention on YouTube and LinkedIn in the process.
Watch the student rap his CV to potential recruiters:
Somehow, the student successfully manages to squeeze in some interesting terms as he tells employers: "I've taken senior design and biomechanics/Signal processing and fluid dynamics/I know Matlab, arduino and Cad/Pretty good skills for an undergrad."
Despite the recruiters seemingly having some reservations throughout the student's delivery, one tells Dayal at the end: "That was probably the most interesting delivery I've ever seen in my entire HR career." Another tells the student his pitch was "dope."
One thing's for sure, though, after his careers fair appearance, Dayal will have undoubtedly become one of - if not the - most memorable candidate from the day.
Despite his fun and light-hearted approach to job-hunting, on a more serious note, however, at the end of the clip, Dayal urges both employers and the public to share his video using the hashtag #FindPitAJob in the hope it will be picked up by the right recruiter.
Dayal has yet to respond to the Independent's request for comment on how recruiters have responded to the video so far.
Register for free to continue reading
Registration is a free and easy way to support our truly independent journalism
By registering, you will also enjoy limited access to Premium articles, exclusive newsletters, commenting, and virtual events with our leading journalists
Already have an account? sign in
Join our new commenting forum
Join thought-provoking conversations, follow other Independent readers and see their replies