US university turns library into nightclub to celebrate final exams
Jack Gevertz
Monday 22 December 2014 14:05 Comments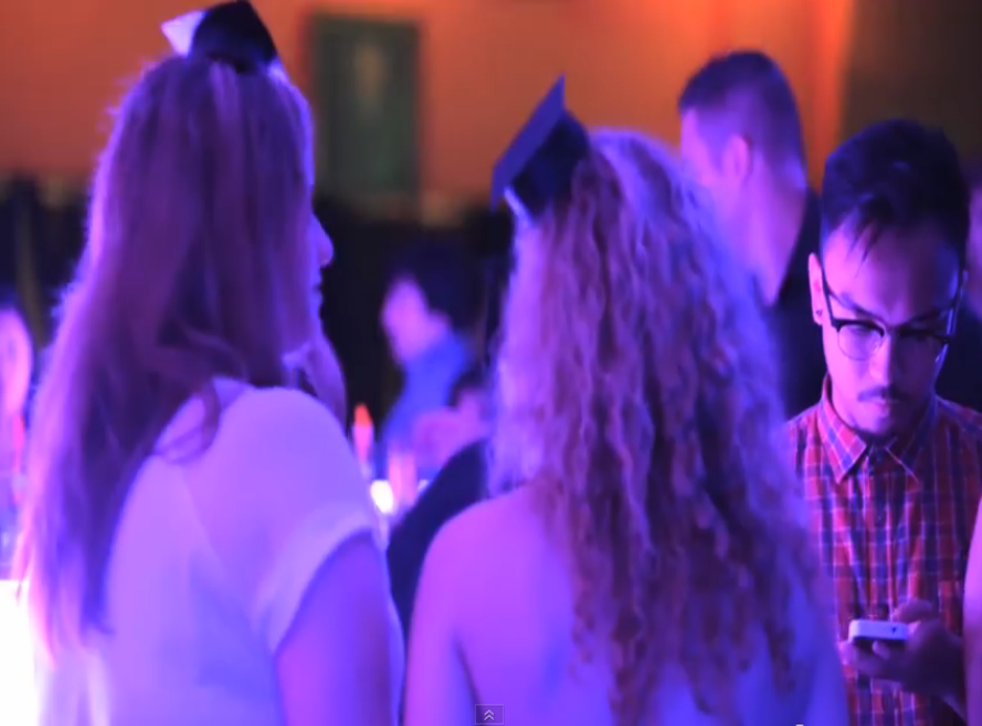 An American university has turned its library - temporarily - into a nightclub after students posted satirical messages on social media.
Dozens of students took to Twitter to joke that they "couldn't go out tonight because they were studying in #ClubAlex" - referring to Alexander Library at Rutgers University in New Jersey.
But instead of laughing off the tweets, officials decided to get it on the hilarity by turning the building into a nightclub for Senior Week – a week during which final-year students reflect and have fun before leaving.
A video, posted on YouTube this month, shows what happened when it opened in May after exams were over.
One student said: "[It's] super exciting because I was here 48 hours ago studying for my last final and now I'm here drinking."
Another added that they never thought they "would be able to party in Alexander Library".
"It kind of grew out of this joke," a university official explains. "When we told students they were like 'that's ridiculous, that's awesome'."
Clubs on campus aren't anything new but to have a library converted into one is pretty rare.
In the UK, officials at the University of York recently confirmed they were considering turning their old squash courts into a nightclub at a cost of £200,000.
"Students will still visit clubs in town, but it would be great to have the option of a venue on campus," the university's registrar and secretary David Duncan told York Vision.
It is not known if Rutgers is planning to hold the event again but some will be hoping that they do.
Register for free to continue reading
Registration is a free and easy way to support our truly independent journalism
By registering, you will also enjoy limited access to Premium articles, exclusive newsletters, commenting, and virtual events with our leading journalists
Already have an account? sign in
Join our new commenting forum
Join thought-provoking conversations, follow other Independent readers and see their replies