Want to have more sex at university? Study Philosophy at Brighton, survey suggests
Victoria Finan
Thursday 22 May 2014 12:11 Comments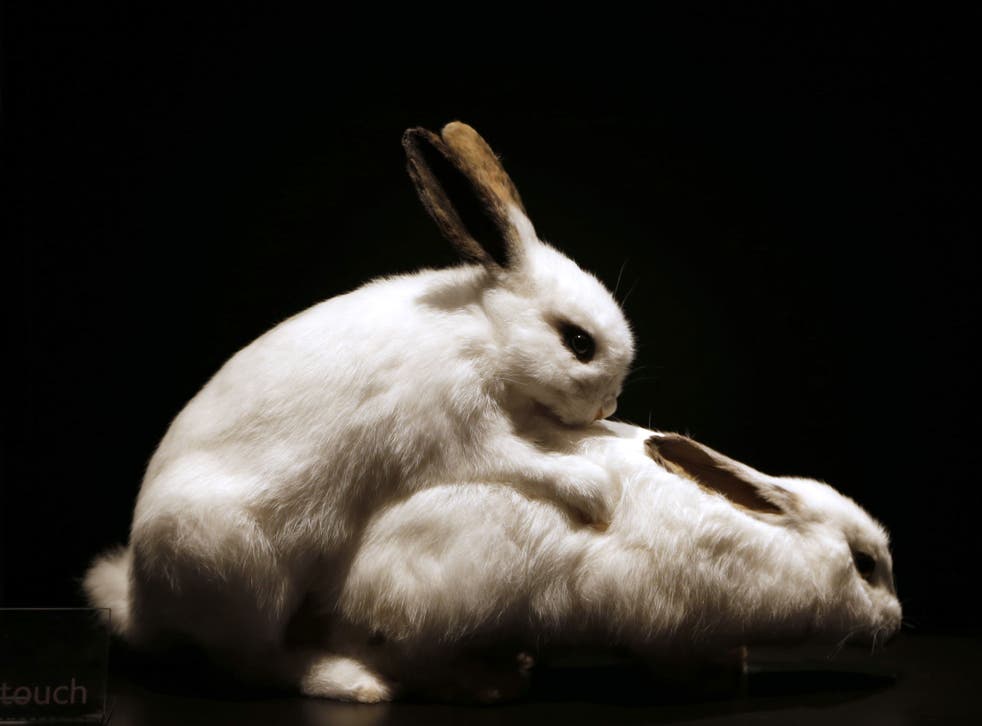 There's quite obviously something in the seawater at Brighton, as it has been revealed that its students have more sexual partners during their time at university than any others across the country.
The University Sex League Survey, conducted by popular website StudentBeans, revealed that the average Brighton student beds 10.29 people over the course of their degree - but in stark contrast, their fellow Brighton residents at the University of Sussex lag behind in 61 place with an average of 4.48 partners.
Chester came second in the survey with 9.94 partners, but spare a thought for the students at Bath Spa. Obviously too busy studying, they come in last in 109th place with just 2.57 partners.
And after Oxford's disappointment at being beaten by Cambridge once again in the Complete University Guide last week, it can at least console itself at coming in 23rd place with 5.89 partners to Cambridge's 54th, trailing at just 4.70 partners.
The survey was topped by Roehampton University last year, but it has slipped to 17th place with 6.3 average partners this year.
And in terms of subjects, hospitality and philosophy have been revealed as the most frisky, with around 7 partners each - but their friends in chemical engineering, nursing and human resources trail behind as the least sexually active students. The average chemical engineer will have 2.31 partners over the course of their degree.
6,129 students were questioned for the annual survey, which revealed not just the league table, but other aspects of students' sex lives. It revealed that 42 per cent of students questioned had lost their virginity by the age of 16 and over half had had unprotected sex (51 per cent of women and 61 per cent of men). Men are still seen as generally responsible for buying condoms, and nearly a third of female students (30 per cent) have taken the morning-after pill at least once.
But it still seems that students are, deep-down, a monogamous lot with 51 per cent of them defining themselves as in a relationship. And 39 per cent of students believe that, similar to Prince William and the Duchess of Cambridge, they can expect to meet their life-long partner at university. However, 28% per cent of students questioned would throw this possibility out of the window - they admitted that, given the opportunity, they would cheat on their partner.
Students' preferred sexual positions were also exposed, with girl-on-top coming first with 28 per cent of the vote, and doggy style a close second at 27 per cent. 17 per cent of students say they have partaken in BDSM. And nearly a third of students aren't afraid of al-fresco, with 29 per cent confessing to having sex in a public place.
The survey also exposes concerns about body image, with 58 per cent of women admitting that they are worried about the way they look whilst having sex. However, performance anxiety was very much a male trait - 66 per cent admitted to stressing about their technique, compared to 57 per cent of females.
And a quarter of students have broken the cardinal rule of sharing a house - 26 per cent have confessed to having a sexual relationship with one of their housemates.
The editor of Student Beans, James Read, said: "Sex remains a hot issue for Britain's students, evidenced by more than 6,000 responses to this survey. University is often about freedom and experimentation, and sex and relationships are a key part of this."
Register for free to continue reading
Registration is a free and easy way to support our truly independent journalism
By registering, you will also enjoy limited access to Premium articles, exclusive newsletters, commenting, and virtual events with our leading journalists
Already have an account? sign in
Join our new commenting forum
Join thought-provoking conversations, follow other Independent readers and see their replies