Warwick University investigates 'racist banana' incident in student halls
Students' union says incident will be treated as 'matter for urgent disciplinary action' as solidarity campaign trends online
Aftab Ali
Student Editor
Friday 08 April 2016 11:03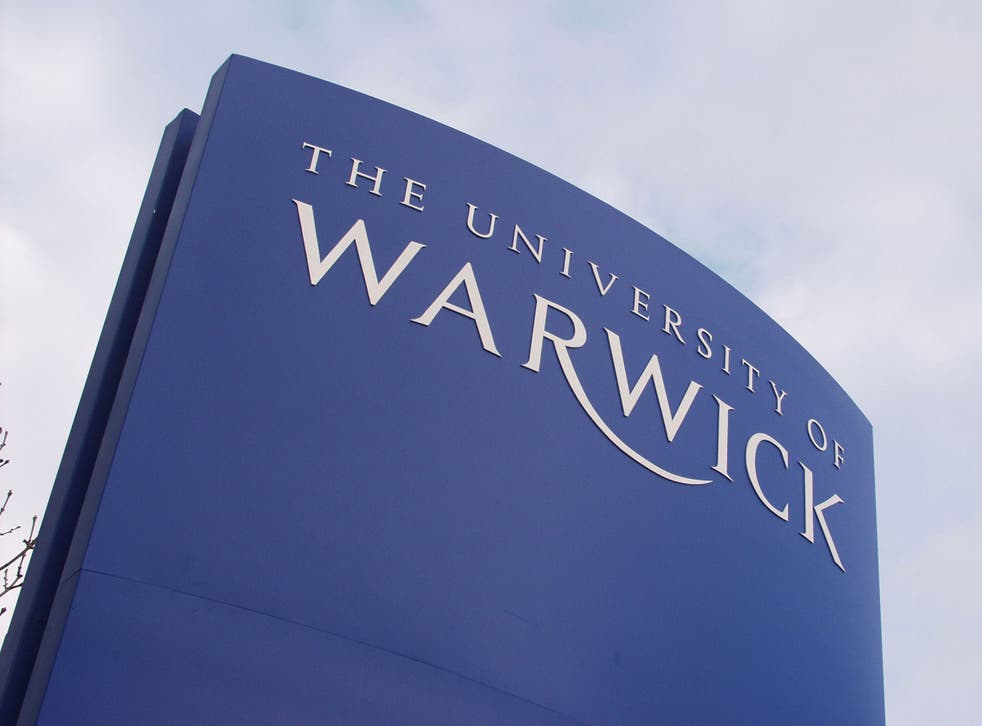 Warwick University is to investigate after racist remarks were written on a bunch of bananas in a flat in student accommodation.
Faramade Ifaturoti, 19, believed to be a student at the university, tweeted an image of the fruit and wrote: "Just entered the kitchen and look at what one of my flatmates has [allegedly] done. I am extremely disgusted."
Two racist terms can clearly be seen written on the fruit in black marker. While Ms Ifaturoti blamed her flatmates, it was not known who was responsible and the words could have been written by a visitor to the flat.
The tweet quickly gathered attention after being posted late on Tuesday afternoon and had been retweeted almost 3,000 times.
The university responded to the original tweet just over an hour later, saying: "We're really sorry you've had to experience this. It is completely unacceptable. Please DM us your email and we will escalate."
Many users have expressed disappointment that the university did not respond sooner. Ms Ifaturoti herself replied: "I'm highly disappointed that it took a Twitter escalation in order for you to respond."
In February, Ms Ifaturoti, who according to her Twitter page is a first-year biomedical science student, complained about racism in a separate message when she wrote: "Racism is very real. Especially in this Warwick I can't lie."
A university spokesperson told the Independent: "We are aware that a racist incident has been widely reported on social media. The university is investigating this as a matter of urgency."
In an email to the Independent, the students' union president said the incident was "disgusting" and made reference to a statement from the union which said the sabbatical officer team had been made aware of the "appalling images" currently being circulated online.
The statement added: "Warwick SU [students' union] has a zero-tolerance policy on racist behaviour. We unequivocally condemn this shocking and disgusting act, which should clearly have no place in either our university, or society at large.
"We have reached out to the student affected by this episode and have contacted the university to offer further support. Should a formal complaint be raised regarding a specific individual's conduct, the SU will, of course, treat it as a matter for urgent disciplinary action."
Speaking to the Independent, 19-year-old Warwick law and sociology student, Jere Agbaje, who said she is a friend of Ms Ifaturoti, described how the student had her shopping delivered to her Warwick student accommodation on Monday night at around 10pm.
Ms Agbaje continued: "She unpacked and stored her shopping, whilst four of her flatmates were in the kitchen. Today, when she came into the kitchen, to her horror, those shocking racial slurs and dehumanising remarks were branded on her bananas.
"I have been in contact with Fara, and she is incredibly shaken and shocked. She is currently being comforted by her friends and family. This is been an incredibly distressing ordeal for her."
Brunel students walk out on Katie Hopkins
Since the incident was reported, a solidarity campaign entitled #WeStandWithFara has begun to trend online.