The Independent's journalism is supported by our readers. When you purchase through links on our site, we may earn commission.
Warwick University student, George Lawlor, divides opinion after opposing Union's sex consent lessons
Lawlor described receiving an invite to the consent workshop as 'incredibly hurtful'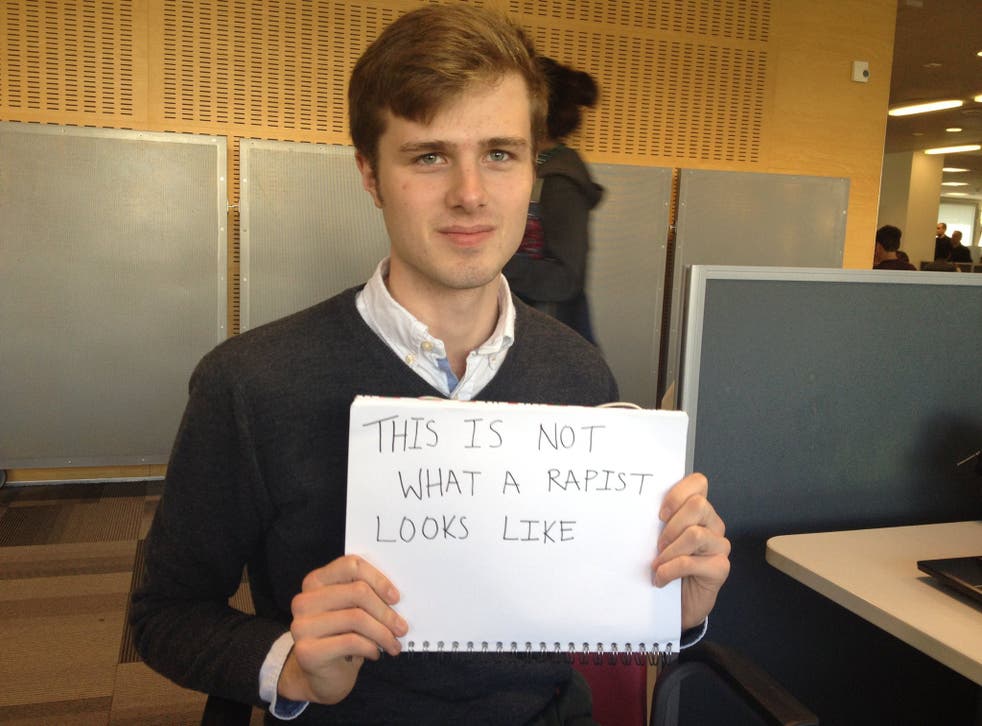 A student at the University of Warwick has divided opinion online after speaking out against being invited to sex consent training lessons – a move, he says, was 'the biggest insult I've received in a good few years'.
Writing in online student publication The Tab, politics and sociology student George Lawlor described how he was excited to receive an invite to what he thought was a social event, but says his crushing disappointment quickly melted away to be overcome by anger when he realised what he was being invited to.
Having acknowledged how people should only interact with mutual agreement, he said he still found the invitation to be loathsome, adding: "It implies I have an insufficient understanding of what does and does not constitute consent and that's incredibly hurtful. I can't stress that enough."
The communications secretary for Warwick's Conservative Association continued how he felt he was taking the 'wrong' side by speaking out and continued: "But someone has to say it – I don't have to be taught to not be a rapist. That much comes naturally to me, as I am sure it does to the overwhelming majority of people you and I know. Brand me a bigot, a misogynist, a rape apologist, I don't care. I stand by that."
However, the student's piece didn't go down well with a lot of people who took to Twitter to blast him for his outlook, with one male user writing: "George Lawlor, you are a f*****g idiot, and your article is offensive to women and an embarrassment to men." And the tweets didn't stop there:
However, one user did see where Lawlor was coming from:
Another user, on reddit, wrote: "This kid is so right on. The people holding these sessions are just trying to make themselves feel good, while making no real difference in their echo chamber. It's about time university students like him started speaking up. Hope more are inspired to follow his example."
Shortly after Lawlor's article surfaced, Warwick's women's officer and one of the organisers of the 'I Heart Consent' workshops, Josie Throup, also took to The Tab to write how she was angry at reading Lawlor's piece, adding how she was not sorry her workshop made him feel uncomfortable.
She explained: "The first time I was confronted with the statistic that 80 per cent of rape survivors know their attacker, I felt the same."
Making reference to the sign Lawlor held up in his picture which accompanied the article – and counteracting with a similar one of her own – Throup added: "He took a picture with a sign, proclaiming 'This is not what a rapist looks like', when the truth is, it is.
"I'm not saying this writer himself has sexually assaulted someone but he seems to believe there is a particular profile of person that would, who's too busy lurking in the shadows somewhere to attend a consent workshop."
To fight rape, Bolivian town bans alcohol for a month
Lawlor was not immediately available for comment, however, addressing the criticism he drew with Metro.co.uk, Lawlor said he felt he didn't need to go to the event, and people he knows didn't need to either.
Countries where sexual violence has become a way of life

Show all 19
He added: "People will say that's because I live a privileged white middle class lifestyle. They may be right, they may be wrong. But I feel as though their efforts are wasted."
Register for free to continue reading
Registration is a free and easy way to support our truly independent journalism
By registering, you will also enjoy limited access to Premium articles, exclusive newsletters, commenting, and virtual events with our leading journalists
Already have an account? sign in
Register for free to continue reading
Registration is a free and easy way to support our truly independent journalism
By registering, you will also enjoy limited access to Premium articles, exclusive newsletters, commenting, and virtual events with our leading journalists
Already have an account? sign in
Join our new commenting forum
Join thought-provoking conversations, follow other Independent readers and see their replies