We need tuition fees of up to £16,000, says Oxford vice-chancellor Professor Andrew Hamilton
Elite universities should be allowed to charge far more, Oxford chief argues
Richard Garner
Wednesday 09 October 2013 11:01 Comments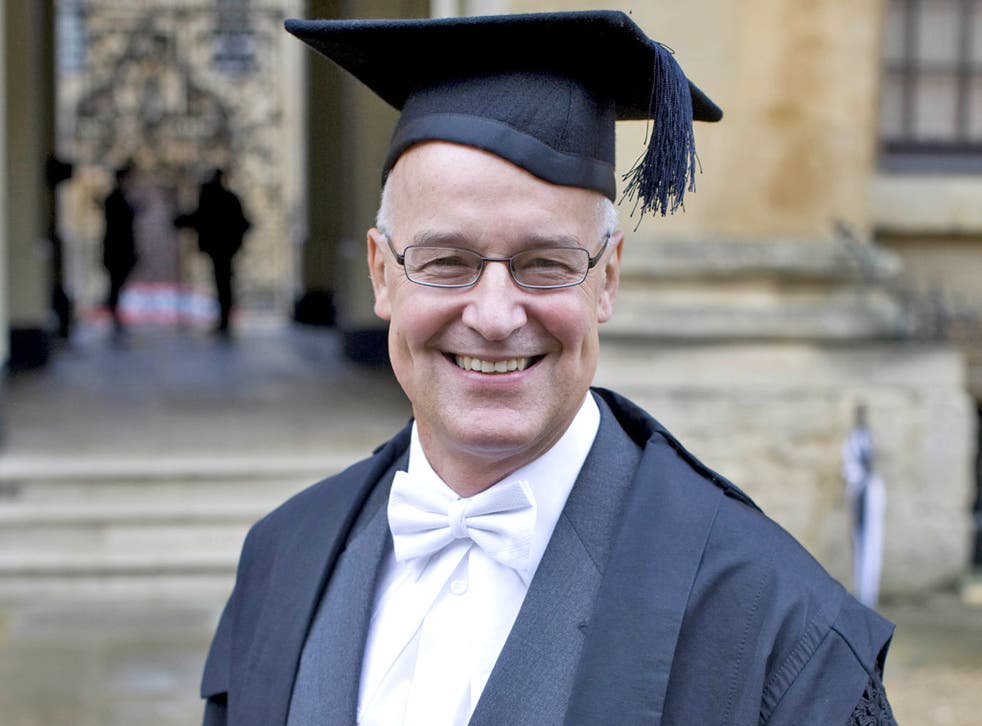 Leading universities should be able to charge fees substantially higher than the current £9,000-a-year ceiling to meet the cost of educating their students, the vice-chancellor of Oxford University said today.
Professor Andrew Hamilton argued that a university's fees should be more in line with the cost of what it offers - and pointed out that it costs £16,000 a year to educate a student at Oxford.
As a result of being limited to £9,000 a year, Oxford saw a shortfall of £70 million a year in teaching income - which limited its ability to improve standards. Most of the income from increased fees had to be spent offsetting cuts in its budget from the Government.
Professor Hamilton took the opportunity of his annual oration to the university to launch what, in effect, was the start of a campaign to persuade ministers they had to start debating what would follow the £9,000 fee ceiling introduced in September 2012. His comments provoked an angry reaction from - amongst others - university lecturers who said higher fees were "not what this country needs".
However, he won support from the Russell Group, which represents 24 of the country's more selective higher education institutions, whose director general Dr Wendy Piatt warned: "Our leading institutions cannot continue to be internationally competitive, provide a first-rate teaching experience and offer generous support to disadvantaged students without access to increased funding."
Professor Hamilton argued the £9,000-a-year cap had not worked in introducing a market in higher education, because virtually everyone was charging the same fee.
"The idea of a market - and that is ostensibly what is being created - in which every item, virtually regardless of content and quality, is the same price seems, well, a little odd," he said.
"On the other hand, given the great diversity of the institutions in our higher education system, the notion of different universities charging significantly different amounts, doesn't feel inherently unnatural. It is the current situation that seems out of kilter.
"What matters surely is that an institution's charges are clearly aligned with what it offers and that they are demonstrably not a barrier to student access. In other words that robust and generous financial support remains readily available for students who most need it."
Some universities, he said, were "doing very nicely" out of charging £9,000 a year, "comfortably covering the cost of what they want to provide for their students".
"That may or may not be the case for them but one thing I am quite sure about is that it doesn't add up for Oxford, where the new regime of increased tuition charges for students, but greatly reduced Government spending on teaching, have done little to change the basic financial equation," he went on.
"How can they when the real cost of an Oxford education is at least £16,000 per undergraduate every year? That represents a funding shortfall of £7,000 a year per student. Or put another way, a university-wide gap - more of a chasm really - of over £70 million a year that Oxford has to plug."
Professor Hamilton's comments come just days after international university rankings revealed that - while Oxford, Cambridge and London remained as the "golden triangle" of the university system, offering world-class education and research - others like Edinburgh, Manchester, Bristol and Newcastle were at risk of losing their reputations as being the best in the world.
Sally Hunt, general secretary of the University and College Union, said Professor Hamilton should be "applauded for going after one of the rawest nerves in politics to try and get higher education funding back in the spotlight".
However, she added: "Higher university fees are not what this country needs.
"Professor Hamilton is correct to say our universities need more funding - we invest just 1.4 per cent of GDP on higher education, compared to an international average of 1.7 per cent. However, he is wrong to argue that students should pick up the tab when we already have the most expensive fees in Europe.
"The University of Oxford should be looking to work with the rest of the sector to lobby for greater support and funding for higher education as a whole."
Dr Piatt, however, argued that fees should increase in line with inflation next year and added: "Professor Hamilton is right to highlight the problem of the cap on tuition fees. Increased income from fees has largely offset significant government cuts to public teaching grants."
Cambridge University declined to comment on the speech.
Register for free to continue reading
Registration is a free and easy way to support our truly independent journalism
By registering, you will also enjoy limited access to Premium articles, exclusive newsletters, commenting, and virtual events with our leading journalists
Already have an account? sign in
Join our new commenting forum
Join thought-provoking conversations, follow other Independent readers and see their replies