Welsh Conservatives propose to help students with half their accommodation costs as part of 'radical shake-up'
Leader of the party says Welsh Conservatives will put an end to the 'gimmicks' of Corbyn's Labour Party, which 'a weight of evidence continues to stack up against'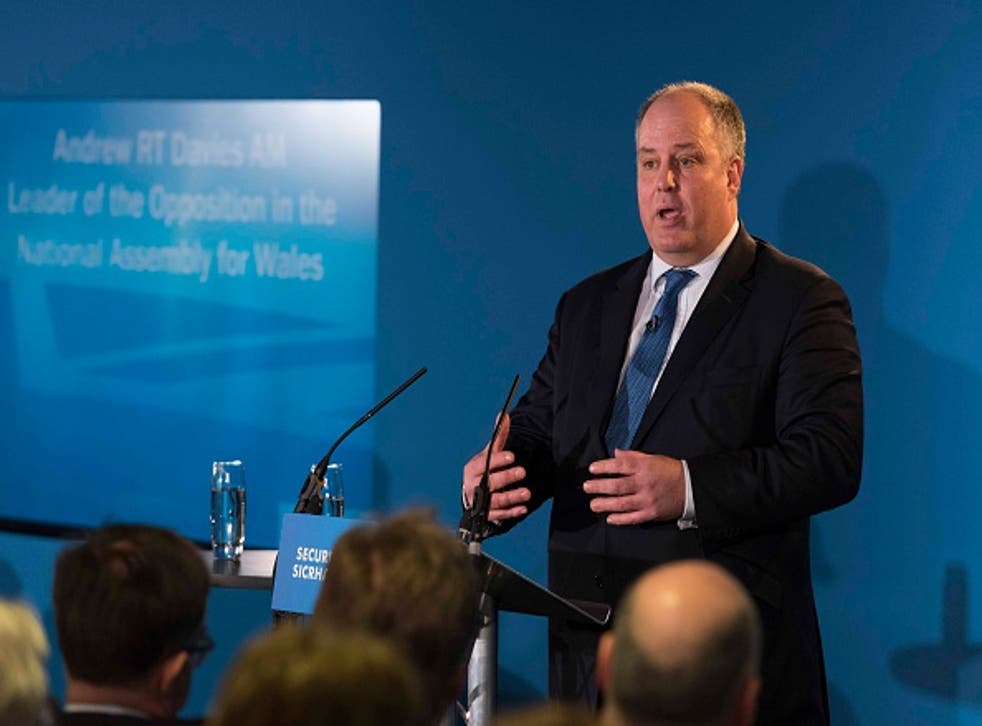 The Welsh Conservative Party has said it will scrap tuition fee grants and will, instead, help students by paying half their accommodation costs as part of its latest radical proposals in the run up to May's General Election in the country.
Where English students are currently paying university tuition fees of up to £9,000 each year, according to Student Finance Wales, undergraduates are entitled to fee grants of up to £5,315, meaning they only have to pay £3,685 towards their tuition.
However, interim findings of a review into higher education funding and student finance arrangements in Wales have found, for many students, "accommodation costs alone absorbed the entire value of the loan available."
According to the National Union of Students, the Welsh Tories said the average cost of rent paid per week in Wales by students is £118, a cost which can prove "hugely prohibitive" on top of the fact that tuition fees have to be paid back when a student starts to earn over £21,000 a year.
Furthermore, Sir Ian Diamond - policy network chair with Universities UK who is heading the review - found a strong consensus that "maintenance funding is inadequate to cover actual costs" and "middle income students are struggling to afford living costs and, in particular, accommodation fees."
Therefore, the Welsh Conservatives say they would replace the costly, unsustainable tuition fee grant with an innovative new rent rebate scheme which would offer undergraduate students an approximately 50 per cent rebate of their rental costs during university term time.
The rent rebate would cost around £75 million a year, substantially less than the Welsh Government's current tuition fee grant system, said the Tories, while crucially providing more timely, relevant, and necessary support.
Announcing the plans in a speech at the University of Exeter, leader of the Welsh Conservatives, Andrew RT Davies, described how higher education funding in Wales was in need of "a radical shake-up," adding that it was only the Welsh Tories' proposal of a new approach which offered students the support they need with "potentially prohibitive" living costs.
He said: "Accommodation costs often swallow up maintenance loans, meaning students, and their parents, often struggle with everyday living costs associated with university life.
"We want to change that, offering students timely, urgent support that will improve the accessibility of education, simultaneously ending Labour's unsustainable tuition fee grant."
Mr Davies also said the Welsh Tories' approach will offer students "real, timely, targeted support" with one of the biggest challenges they face, adding: "[We] will also put an end to the gimmicks of Jeremy Corbyn's Labour Party, which a weight of evidence continues to stack up against."
Wales' shadow education minister, Angela Burns AM, said the Welsh Conservative Party will also look to explore the viability of compressed degrees, to assess whether they could offer more support to students with costs and debts.
She said: "One of the things I hear most from Welsh-domiciled students is the prohibitive costs of accommodation in allowing access to accommodation, and Welsh Conservatives want to change that.
"We've already heard from Diamond that support for living costs - based on household income - fails to consider 'real life' costs, leaving so many students in an exceptionally difficult position."
Register for free to continue reading
Registration is a free and easy way to support our truly independent journalism
By registering, you will also enjoy limited access to Premium articles, exclusive newsletters, commenting, and virtual events with our leading journalists
Already have an account? sign in
Join our new commenting forum
Join thought-provoking conversations, follow other Independent readers and see their replies