NUS bans students from picking anti-racism representatives
NUS president Malia Bouattia casts deciding vote to change voting rights for students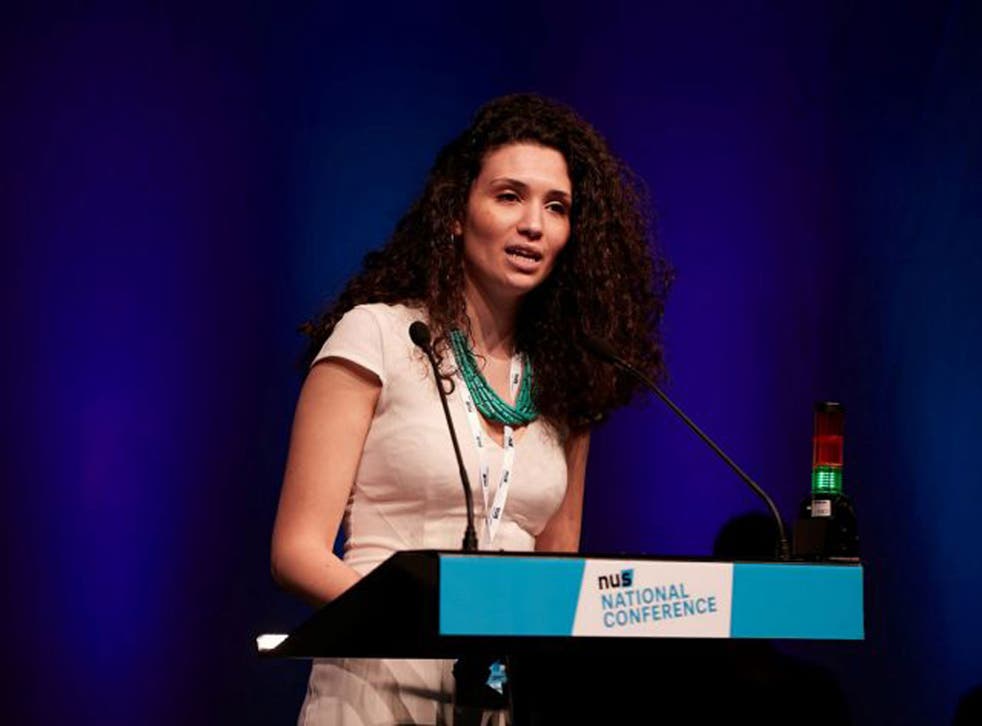 Students will no longer be able to select their representatives in the National Union of Students' anti-racism committee, following a vote backed by the union president.
An amendment was made to the NUS's Anti-Rascism and Anti-Fascism Campaign meaning that the seven members of the committee will be chosen by the organisation's national executive council and President Malia Bouattia.
Ms Bouattia had the deciding vote on the policy change after the votes were tied, leading to the amendment being passed.
The committee currently has places reserved for the Black students' officer, a member of the Black students' campaign, a Jewish member, a Muslim member, an LGBT+ member, an international or migrant member and one open place for any member.
A spokesperson for the NUS told The Independent: "Students who identify as Jewish and those who do not spoke both for and against the amendment.
"This amendment passed. Because this was a 'delete and replace' amendment, this effectively became the motion, superseding previous motions and amendments."
The organisation confirmed further consultations will take place during the year, and "the policy may change" depending on these findings.
A spokesman for the Union of Jewish students criticised the decision and blamed Ms Bouattia for dismissing the concerns of ethnic minority students.
"It was no surprise the NUS president, who had the deciding vote, once again showed that she has absolutely no interest in defending Jewish students' interests by voting to remove the ability of Jewish students to shape for themselves the student movement's fight against racism and fascism," the organisation told The Tab.
UK news in pictures

Show all 50
"Malia is still yet to adequately answer the concerns of Jewish students regarding her past rhetoric, and today provided further proof that Jewish students are right to feel unsafe in the national union that she leads.
"After today's vote, it is clear that NUS, and specifically the NUS president, has no desire to listen to Jewish students."
In April this year Ms Bouattia was forced to deny claims she harbours anti-Semitic beliefs, after she allegedly described the University of Birmingham as "something of a Zionist outpost".
Ms Bouattia said: "The truth is, as those who know me well understand, I've always been a strong campaigner against racism and fascism in all its forms."
The Independent has contacted Ms Bouattia for further comment on the vote.
Join our new commenting forum
Join thought-provoking conversations, follow other Independent readers and see their replies