The Independent's journalism is supported by our readers. When you purchase through links on our site, we may earn commission.
The Parklife Interview: Toro y Moi
Wednesday 01 May 2013 17:02 Comments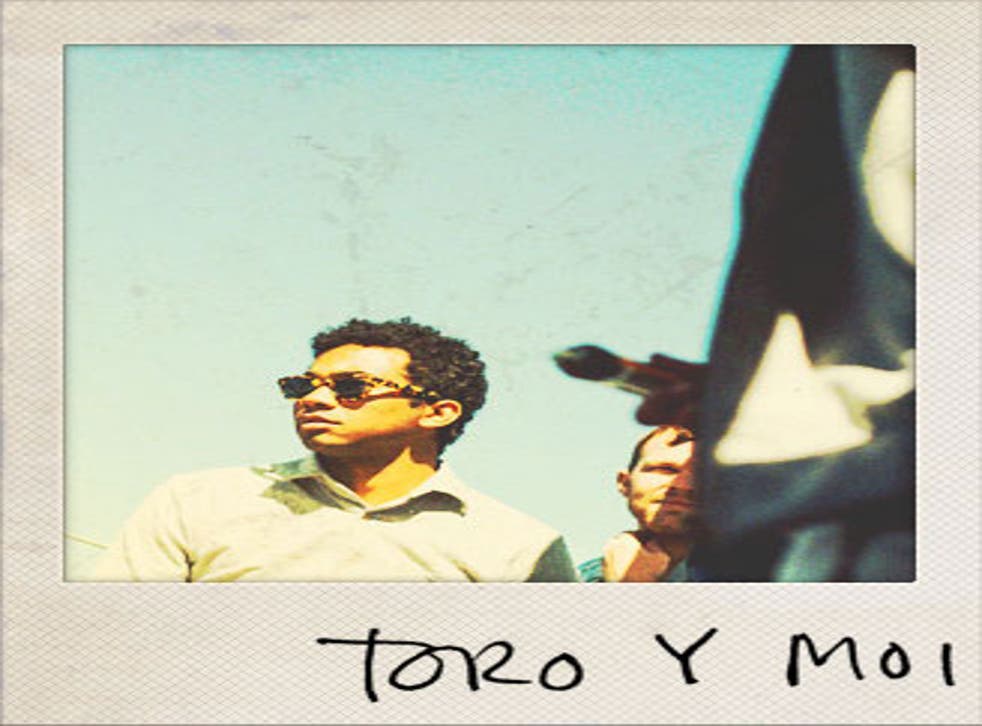 As Toro y Moi, Chaz Bundick has been combining art-pop, funk and indie since 2001. His latest third album 'Anything In Return' has seen him develop his sound toward a refined, pop-influenced direction, with a wider range of influences from Arthur Russell to The-Dream.
Returning to Europe this summer, Toro stop off at Parklife as part of a huge Now Wave line-up on Sunday 9th June. We caught up with Chaz for a quick chat about his current projects and his approach to songwriting and production.
How are things at your end? You just got back from South America right?
Yeah, it was awesome. Not crazy hot down there, but it was cool. We were out there for about a week. I've done South America before – it's a bit like the States meets Europe, or something. It's a bit strange.
You're living in California now, having moved from South Carolina. How important do you think that's been in your development towards a style of music that's slightly different, with a bit more of a hook-based pop approach?
Yeah, I moved maybe a year and a half ago, before the album was done. It's way different – everything from the weather to the food to the aesthetic and feel of it. Overall, it's a good vibe here. I like it a lot.
That's what I was trying to do, to make it a bit more of an R 'n' B, pop-based album. Really, I don't think the move out here was the main factor. It's kind of like me always wanting to make an album like this, combined with having the resources out here. Being able to work in the studio like how I did with this album was definitely a big factor. I still sort of do everything at home and bring it into the studio to work on it later. My methods are still sort of the same. I'm not a big fan of working in the studio until it's ready to be finalized.
How's it been being on the road, to places like South America, and consolidating the old and new material in the same set?
Overall, it's mixed. Some of the new stuff is really easy to do live and some stuff is a bit harder. For this album, I really wanted the songwriting to be strong first and then you can see how the production can make it even stronger. So if we're playing it live, it doesn't have to have to have same arrangement. That's really one of the things that I learned from previous records, is that some of the songs weren't that flexible when it came to playing them live; it just sounded like we were covering the song.
Do you think that's because of the music itself, or it's you developing as a performer to become more comfortable to change arrangements and add an element of improvisation and flexibility?
I think maybe both. You sort of learn over time that's a combination of me feeling more comfortable and more ambitious with the songwriting and producing. A combination of those things makes it easier to be flexible and try new things, or even not do certain things; even if a song is a single, you might not play it because it's not working live. I've been performing and playing shows since I was 15 now and I've always had that approach to where, if you're not 100 per cent about it, then why are you doing it? No-one's making you play the songs, so you don't have to play it. The guys I'm playing with aren't just studio musicians, they're guys I've grown up with since I was in elementary school, college, middle school, high school, you know. We've done things together before this band, so we all make decisions to make the show as strong as possible
You've done three albums worth of Toro y Moi material, and you're now producing separately under the name of Les Sins. What is it that makes you desire a new project?
I've been wanting to write songs like these for a long time and it just sort of came down to making time for it. These are very different songs – they're producer-based and they're not pop songs. The main motivation for Les Sins was to have a project that allows you to experiment without worrying about alienating any of your fans, and just sort of explore the whole electronic music genre. I think that it's always fun to experiment with stuff and when you keep it all under one name, it makes it hard sometimes because certain assumptions are made after you've made your first few albums. So it's allowed me to do what I want.
What's it been like releasing material through Dan Snaith's (Caribou, Daphni) label? Is he a good person to work closely with?
Oh, definitely. He's an awesome guy and he's an idol of mine, for sure. I've always looked up to him. We went on tour back in 2010 and I just got to see how he worked, and how the band works. It's pretty amazing, the work ethic they share. He's such a smart dude as well. Working with Dan is great.
How are you feeling about playing at Parklife this year? Are you looking forward to returning to Manchester?
I remember playing at The Deaf Institute. That was awesome. We've never really had the chance to spend too much time in Manchester, but playing in England and Ireland, it's got more of a stress-free feel, for sure. [In America], having to travel in a van and fly every day, it's a little bit harder to get in the groove of things. I'm looking forward to it. The music scene and the way the crowd receives that genre of music, everyone's a little bit more experienced and more into it.
Toro y Moi appear as part of Now Wave's Sunday line-up, headlined by The Horrors and Everything Everything
Register for free to continue reading
Registration is a free and easy way to support our truly independent journalism
By registering, you will also enjoy limited access to Premium articles, exclusive newsletters, commenting, and virtual events with our leading journalists
Already have an account? sign in
Join our new commenting forum
Join thought-provoking conversations, follow other Independent readers and see their replies