International bright young things
From Europe to the Far East, British universities are enticing students overseas to their outreach campuses
Jessica Moore
Thursday 09 February 2012 01:00 Comments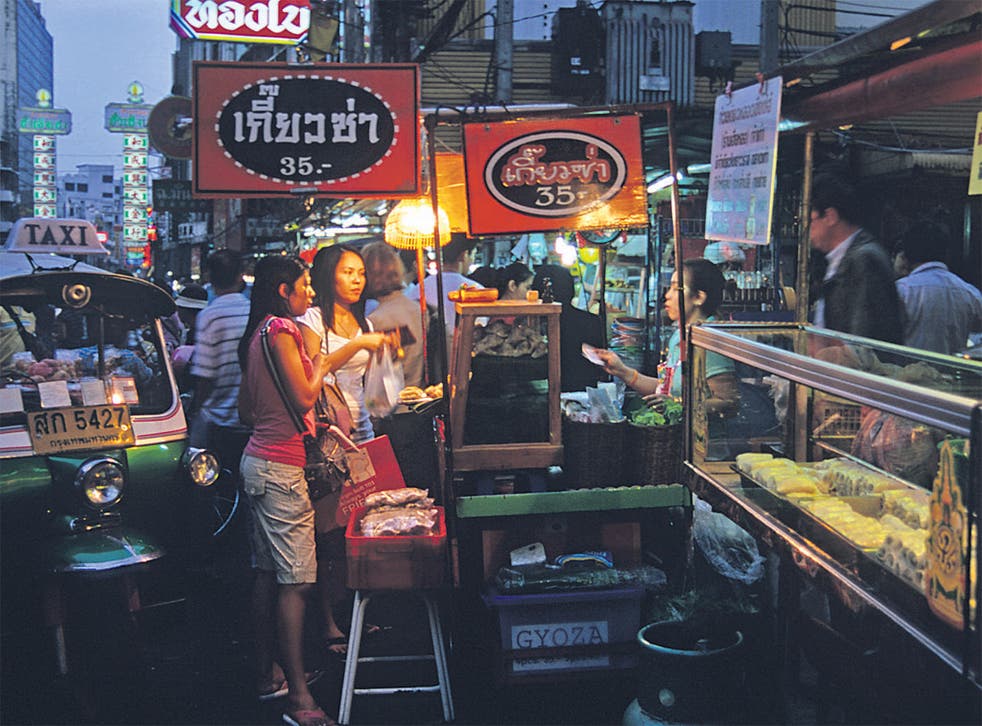 "It is quite difficult to get UK students to go abroad," points out Professor Rob Robson, provost and CEO of the University of Reading's new Malaysia campus. "But there will always be some attracted to study overseas, and we would like to encourage that." So, from 2014, students will be able to study part or all of their University of Reading qualification in Johor Bahru, southern Malaysia.
Similar opportunities are springing up all over the world. Postgraduate students can also study at the University of Nottingham's China and Malaysia campuses, for example, or at the Edinburgh-based Heriot-Watt University's campus in Dubai, or at University College London's Qatar campus, to name a few international campuses of UK universities. The University of Central Lancashire (UCLan) is opening a new campus in Cyprus in 2012, and another is planned in Thailand in 2014, which will offer MBAs and a range of postgraduate programmes.
"There are a number of UK universities with worldwide campuses that have strong reputations in individual fields," says Kevin Van-Cauter, a higher education adviser at the British Council. "Postgraduate students have that breadth of choice, and they can look for the best in the world in their academic discipline. They have more choice now than ever before."
Such programmes offer participants an international experience with opportunities to establish global contacts and networks, gain language skills and engage with local industry, while working towards an internationally recognised, UK-approved, UK-standard, English language postgraduate degree.
Postgraduates may also be prepared to travel to access certain facilities or to work with experts in their field. As Robson says: "That doesn't just apply to academics – postgraduates want to connect with people who have experience on the ground. Reading has a lot of alumni working in the Malaysia region and we plan to work with those people to increase opportunities and networks for our postgraduates."
Local business can offer unique platforms too. "We hope to offer research programmes with local industry and local universities," says Robson. "Reading has had links with Malaysia for a number of years in research over subject areas such as technology and communications; we now want to interact with local and regional industries. We can see people coming to our Malaysia campus and using it as a base to explore and develop links to research, enterprise and commerce."
Long-term career goals are another influencing factor. "Employers value overseas experience," says Van-Cauter. "Students who have studied overseas at any level will have an advantage in the jobs market so that could be another motivation for postgraduate students, especially if they want to work in an international organisation."
Malcolm McVicar, UCLan's vice-chancellor, says: "Postgraduates have got the opportunity to do their whole degree wherever they like. I think there will be UK postgraduate students at our campuses in Thailand and Cyprus. We've also got a research facility in southern China, and there will be opportunities for British research students to work there full time too."
The main obstacle seems to be money, or rather the often incorrect perception that international study will cost more. "For postgraduates, there's no financial support, no student loan, so cost is a big issue," notes Robson. But he says international study can be cheaper. "The cost of living in Malaysia is quite a bit lower, although travel to get there is expensive. The fees will be lower too, because the campus costs will be smaller, so we'll want to make them competitive and incentivise students to go out there."
UK universities find many advantages to outreach campuses. "Some are opening them to establish their brand in that region, some see it as part of their international strategy," says Van-Cauter.
For the University of Reading, it's both. "We think we need to have a global presence," explains Robson, "and establishing a campus in an appropriate location will significantly increase our global reach." The new campus in Malaysia will fill gaps in existing provision, offering postgraduate studies in executive education, among other qualifications. "It will be an international campus. We're expecting to have equal or probably slightly higher numbers of Malaysian students than international students, certainly in the first phase," Robson adds.
Van-Cauter says research-led campuses are also sometimes able to access local funding opportunities that they wouldn't be able to otherwise, so they can accept a greater number of students.
Robson adds there are benefits for UK postgraduates in attending the outreach campus of a UK institution, rather than a reputable international university; for example, choosing the University of Reading's Malaysia campus over, say, the Universiti Malaya near Kuala Lumpur. "The key requirement of the Ministry of Higher Education in Malaysia is that we will delivering the same degrees of the same quality in Malaysia as we're offering in Reading," he explains. "In other words, you will get a Reading degree from Reading but you'll be studying in Malaysia, there won't be any difference in standards. There are some really good Malaysian universities, of course, but you'd probably be taking a bit of a risk, if you want the currency of your qualification to be respected all over the world."
Robson hopes that many will seize this opportunity: "If you want to develop your career in a global setting, an international postgrad makes sense. It's a great opportunity to live somewhere else and broaden their horizons."
Register for free to continue reading
Registration is a free and easy way to support our truly independent journalism
By registering, you will also enjoy limited access to Premium articles, exclusive newsletters, commenting, and virtual events with our leading journalists
Already have an account? sign in
Join our new commenting forum
Join thought-provoking conversations, follow other Independent readers and see their replies