An MBA for everything: For a career that plays to what you hold dear
A specialist course or elective module can be just the thing to get ahead in your industry – just make sure it's right for you
Widget Finn
Monday 07 October 2013 10:05 Comments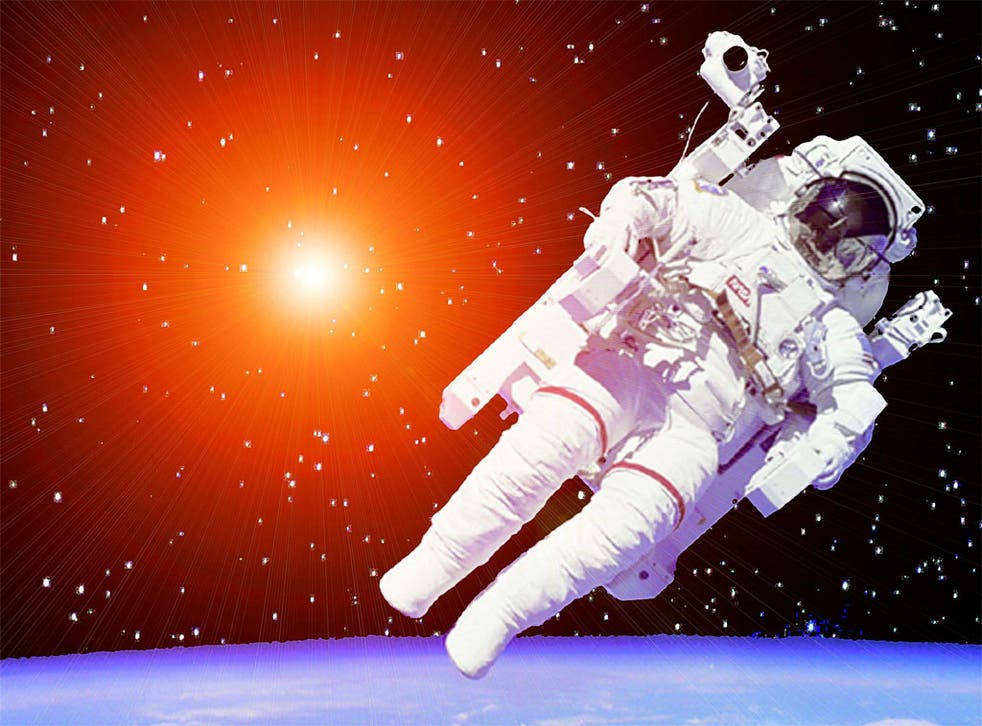 If you're thinking of going into space, then Surrey Business School has just the MBA for you. Or, if you already work in the space and satellite industry, its MBA will add business skills to your technical expertise.
"The executive Surrey MBA with space is a specialist programme aimed at people who want to move into the growing space sector, or are already working in the industry in related engineering disciplines," says Professor David Goss, head of Surrey Business School. "Our students study alongside the day job, so in a fast-moving area our research into the space and satellite sectors means that they are plugged in to the very latest thinking."
Surrey's space MBA is one of a growing number of specialist MBAs aimed at students who have experience in a particular sector, but want to focus on an area of expertise. The range of specialisms is wide, ranging from music and Islamic banking to luxury goods and healthcare. Anglia Ruskin offers an MBA in education, Neoma (formerly Reims Management School) has an elective in Champagne management, RSM offers a dual-degree in finance for those following their full-time international MBA, and the College of Estate Management has an MBA in real estate and construction. Despite their differences, these niche MBAs share close ties to work.
Jane Delbene, director of marketing at the Graduate Management Admission Council (Gmac), says: "Niche MBAs provide students with the relevant management skills to deal with issues at a deeper level, and for employers indicate that the candidate has the ability to help steer an organisation in the right direction."
Purists argue that these aren't specialist MBAs, but MBAs with add-ons. The MBA is already a generalist management degree, comments Mark Stoddard of the Association of MBAs (AMBA). "Specialist MBAs were a fad in the UK, 10 or so years ago, though there has been a small resurgence recently, given the highly competitive landscape for the MBA in the UK as schools seek to differentiate their programmes.
"However, most schools are offering 'streams' as opposed to pure specialisation – students can choose to take a set of electives within a particular field which allows them to 'badge' their MBA with a certain concentration."
AMBA estimates that just over 10 per cent of the 700 programmes it accredits worldwide offer specialist options, though sector-specific MBAs are becoming popular in places such as India, targeted at fast-growing industries.
Specialist MBAs do have their champions, and in a competitive job market it helps to have that extra business expertise that means you know more about the subject than your fellow candidates. In the 2012 AMBA Deans survey, 64 per cent of respondents felt that MBA programmes will increasingly specialise over the next five years.
Graduates can add value to their core MBA by specialising, although the risk is that they become too embedded in one sector, and find it difficult if they ever decide to move to another industry. One of the benefits claimed for an MBA is the contacts made through working with a diverse group of people who have experience in a wide range of sectors. The format of adding specialist electives to a standard MBA ensures that students enjoy the diversity of participants as well as working with a group focused on their particular area of business. For example, the part-time Henley music and creative industries MBA has two days of generalist workshops, after which the music students stay on for their specialist subjects.
Johann Gouws, head of marketing at Faber Music, says: "There are 49 students doing the general MBA, so we make useful contacts in business. Then the members of the steering committee for the music MBA are heavyweights from the music industry, ranging from independent record producers to songwriters and lobbyists who can give us an insight into the industry's issues."
Gouws was surprised by how relevant the MBA has proved for him. "I was very opposed to MBAs, thinking that I would be expected to follow a certain career path, which wouldn't appeal to me as a creative. I now realise that you can use the academic principles within a creative environment. I work in a very niche area, publishing sheet music, and wanted to get a wider view of the music industry. We've had people from Live Nation talking about artist management on tour, and representatives of small record labels."
Many specialist courses include work placements or have been developed with an industry or by an employer, which helps with networking and creating useful contacts. For example, Sheffield Hallam University has a facilities management MBA designed with the help of the Facilities Management Association to fit around an existing job, in the hope that it will be funded by employers rather than individuals.
The most important question to ask when choosing an MBA programme is – how will it enhance your job prospects and help your future career? A sector-specific or specialist MBA is only worth the career it will lead to. The sports industry is one of the highest revenue generators to the British economy and one of the few industries predicted to have continued growth over the next 30 years. The recently launched Centre for Sports Business at the Salford Business School is in the right place at the right time, according to Professor Chris Brady. "Salford, with its proximity to the giant brands of the BBC and Manchester United, is ideally placed to offer an MBA pathway in sports business. Football in particular is a multi-billion pound industry and with lucrative commercial deals available for sports personalities, clubs and venues, managing sport and the business side of sport has never been more important," he says.
There is an exciting range of career options in the sports industry, according to Professor Brady. "It's not just the commercial side that is growing, but there are roles as sports scientists, analysts and in finance and management. But, because of the need to comply with accreditation bodies, the qualification will work for anyone who decides later to go into another industry."
Salford Business School is launching a new digital business pathway for its MBA in January 2014. Dr Marie Griffiths, from Salford's Centre for Digital Business, says a better understanding of the digital environment is essential for successful businesses. "The digital skills gap is a growing concern globally and locally and our digital MBA will provide a skill-set of technological knowledge and management administration, developing leaders able to navigate emerging technologically based business environments."
Manchester has ambitions to be the premier digital city on a global scale by 2020, and Greater Manchester, where Salford Business School's MBA programmes are based, is already home to MediaCity. The business school is well positioned to support the city's ambitions to be a digital leader, with all the career opportunities for suitably qualified candidates that implies.
The location of a business school often decides the specialist areas it focuses on. Its proximity to Heathrow Airport makes the aviation industry an obvious subject for Brunel Business School's specialist MBA, says Francesco Moscone, professor of business economics and director of MBA programmes. "Few business programmes are involved in this area, and we are building important links with the industry, including BA, to provide our students with future opportunities."
Industries such as sports and digital are currently expanding, with the result that there will be more jobs available, while others remain a niche area. A standard MBA with specialist options keeps your options open in a field with limited demand. The luxury market in the UK is relatively small, concedes Ruth Marciniak, senior lecturer at GCU London. "We identified a gap in the market, and the university had academic expertise in Professor Christopher Moore, an expert in the internationalisation of luxury retailing, so it made sense to establish an MBA with luxury brand marketing. It's a niche programme, with many students coming from emerging countries, including China, Taiwan and Brazil, who will take home an understanding of Western concepts of luxury."
The Champagne business is similarly small in scope, which hasn't deterred Neoma Business School from establishing an MBA that focuses on the business of wine. "Culture and cultural difference is crucial to both the production trends and consumption behaviour of wine worldwide," argues David Menival, professor of Champagne management at the school. "Students are stimulated to think about one product in a range of situations to understand every aspect of managing it in an international and intercultural context."
Whether an MBA has add-ons, electives, pathways or is a true specialist MBA, there are some key considerations. What is the reputation of the school and the staff , and what links does it have with the business world and your chosen area? If it ticks all the boxes, then it's the MBA for you.
'You have to be passionate about the product'
Polly Bhowmik worked as a lawyer in an energy company, "But I'd always dreamt of working in the music business. I realised that you have to be passionate about the product you're selling, and energy just wasn't for me."
While setting up an artists' management company, she heard about Henley Business School's MBA in music. "Managing music people is very different from the corporate world, and I also needed a broader business knowledge. Starting a new business can be all-consuming so it is valuable to take time out to study at Henley, and reflect on what we're doing and how to marry creativity and commercial goals."
'I needed something to make me stand out'
Danielle Hinan was market manager for the fashion retailers Sweaty Betty for two and a half years. "I wanted to move into the luxury goods sector and realised that in order to progress I needed something to make me stand out from other marketing managers."
An MBA was the obvious choice. "I chose the Glasgow Caledonian University (GCU) London luxury goods marketing MBA because I thought that it would give me a unique skillset."
The programme takes a broad look at the luxury sector, with students attending presentations from a Ralph Lauren manager and a Chinese luxury retailer, who described the challenges of bringing a foreign luxury brand into the UK. "I was a bit sceptical when we visited the Mini Cooper factory and wondered whether it would be relevant," says Hinan, "but it was fascinating to see how the bespoke details on the models vary depending on the market. For example, India is considered middle-range while China has a thriving luxury market."
Hinan was offered a job with Monocle, a luxury online magazine aimed at elite business consumers, where she is responsible for advertorials. "I've no doubt that having studied the luxury sector as part of my MBA set me apart."
Register for free to continue reading
Registration is a free and easy way to support our truly independent journalism
By registering, you will also enjoy limited access to Premium articles, exclusive newsletters, commenting, and virtual events with our leading journalists
Already have an account? sign in
Join our new commenting forum
Join thought-provoking conversations, follow other Independent readers and see their replies