Building the future of modern business education today
Martin Thompson on why business schools are literally reshaping their classrooms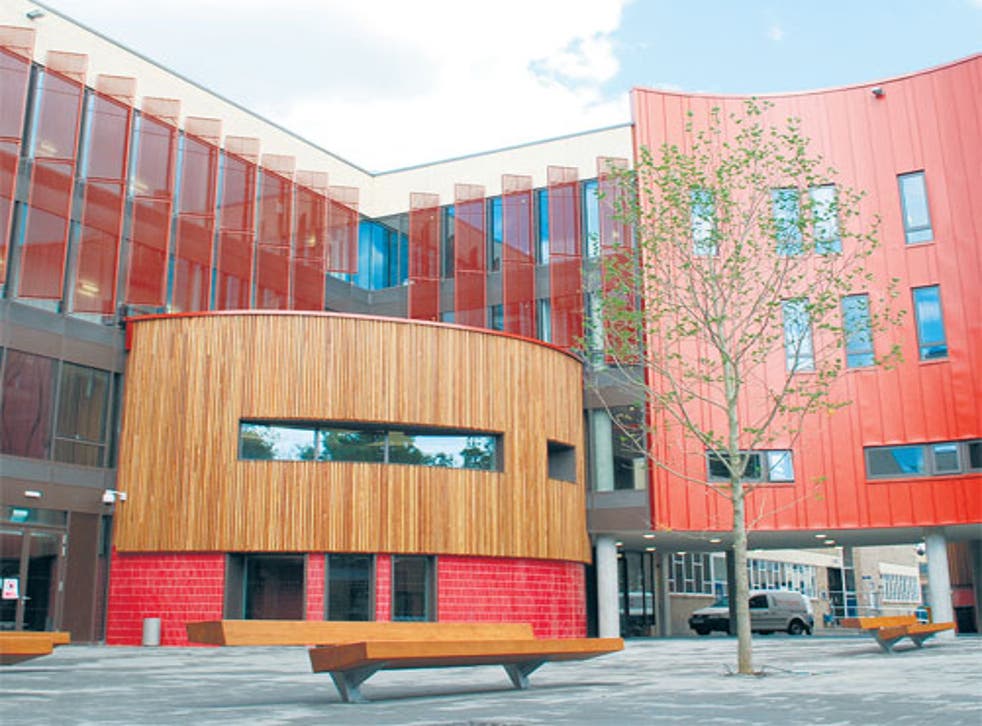 At Lord Ashcroft International Business School in Cambridge, the countdown has begun. The contractors are putting the final touches to the new building in time for the students' return in September. As with other new facilities springing up at business schools over the country, Ashcroft's impressive new Cambridge base makes a strong statement about the school's forward-looking ethos. Creating a wow factor is clearly an important part of the mission. But how does a business school that has invested millions ensure that its gleaming new structure will actually work for today's students?
"Right from the start, we made sure that staff and students were able to have their say as to the layout and facilities they would like to see incorporated. All their views were then distilled into our brief to the architect," explains Sandy Lynam, who is responsible for delivering the £35m Anglia Ruskin University (ARU) campus upgrade, which includes the new business school building.
"Our new Cambridge building reflects the fact that learning patterns have changed considerably over the past few years," says Steve Wilson, head of learning and teaching development. "These days, there is far more emphasis on team working and individual project work. Students told us they wanted a large area set aside for collaborative working where they wouldn't need to worry about disturbing others. It's all about getting the best out of the available space."
"The point we made during the consultation is that you don't just learn from faculty. Peer-led learning has a key part to play," adds Simon Ruggles from ARU's student union.
In response, architect Benedict Zucchi has created a wide range of what he refers to as interesting in-between spaces where students can find the informal setting that best suits their mode of study. "It might be a foyer, a balcony or a café where they can work alone in a relaxed way over a cup of coffee or get together and prepare group presentations. We were determined to avoid an institutional feel and to create an attractive environment that will inspire students to learn."
The new facilities are designed to cater for the growing emphasis on small group learning, but traditional lecture theatres remain a major feature of the new Ashcroft development. Does that mean that "chalk and talk" is still the principal method of imparting knowledge?
"Different lecturers teach in different ways and we needed to take this into account," says Lynam. "We have also incorporated a smaller Harvard-style lecture theatre, a new concept for us. This is a three-sided, 60-seater space where students are grouped around the lecturer instead of facing the front. This format provides the opportunity for much closer interaction."
At London's BPP Business School, they have gone one step further. "Our teaching staff are given a strict brief not to talk at students for more than 15 minutes," explains Katie Best, BPP's director of MBA programmes. "Our two-year-old building contains only one formal lecture theatre. As a result, only minimal teaching from the front takes place, fundamentally changing how our students learn."
BPP's home is located next to the Gherkin skyscraper in the heart of the City of London. "Our spaces are specifically designed to emulate the environments you find in the business world that surrounds us," adds Best. "For example, we organise our seminar rooms to work for small group meetings, reflecting the way that companies operate. We want to encourage students to take on the mindset of senior executives who they rub shoulders with during their Masters course."
Making it easy for academia and business to learn from one another within an informal setting is also central to Cass Business School's philosophy. It also has close connections with London's Square Mile, which is on its doorstep. Before an architect for their new building was appointed, the school commissioned research from Clive Holtham, the school's professor of information management. His brief was to find historical references for the most effective layout to encourage easy interaction between students, faculty and the world of commerce.
Holtham explains that the building's eventual layout was chosen to emulate the agora, an outdoor forum where politics, business and academia mingled in Ancient Greece. "The building has been working well for some years, but we are continually adjusting it to fit changing student aspirations," says Holtham. "For example, we have just created an MBA lounge and study area in response to demand for a dedicated space for this particularly intensive course."
Meanwhile, Brunel Business School's new £28m West London home will open in April 2012."We are taking tremendous care to create a building that promotes interactive learning at all levels," explains Professor Zahir Irani, who heads the school. "Specifically, we use the latest technology to facilitate reflective learning and group work." Professor Irani is confident that the thoughtful design of the new building will engender a strong sense of community among the students and faculty members.
Back at Lord Ashcroft in Cambridge, the furniture is about to be unpacked and hundreds of computers installed. A community spirit remains an aspiration. That will change rapidly when the 2,200 students arrive in September and populate the computer areas, social spaces and interactive learning facilities. "The sheer amount of open areas has massive potential for encouraging collaboration and building relationships between students and staff," says Ruggles.
State-of-the art communal facilities are clearly regarded as essential for the business school of tomorrow. Yet the animated buzz that September's cohort will bring to Ashcroft's new facilities will inevitably generate a demand for distraction-free study space, and quiet zones have not been forgotten in the mix of facilities provided. When it comes to getting one's head down to meet an essay deadline, pin-drop silence remains a must-have ingredient.
Register for free to continue reading
Registration is a free and easy way to support our truly independent journalism
By registering, you will also enjoy limited access to Premium articles, exclusive newsletters, commenting, and virtual events with our leading journalists
Already have an account? sign in
Register for free to continue reading
Registration is a free and easy way to support our truly independent journalism
By registering, you will also enjoy limited access to Premium articles, exclusive newsletters, commenting, and virtual events with our leading journalists
Already have an account? sign in
Join our new commenting forum
Join thought-provoking conversations, follow other Independent readers and see their replies