Executive MBAs look overseas
Top courses must be international if they want to compete, says Peter Brown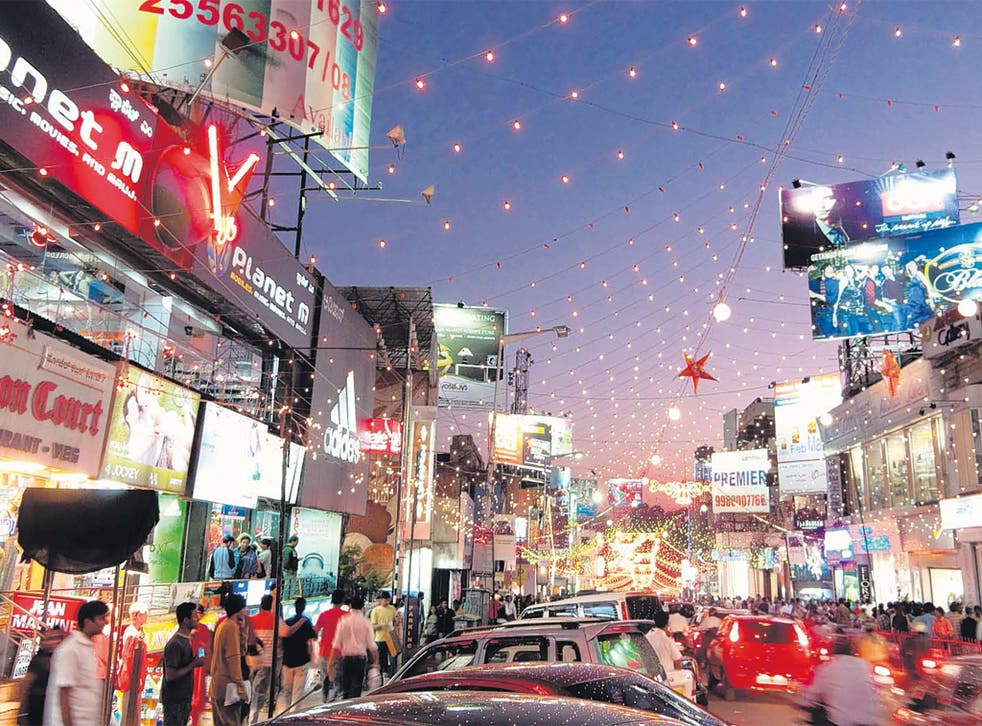 From his office window at Salford Business School, Kurt Allman has a clear view of Manchester United Football Club's stadium. And global brands, as he points out, don't come much bigger.
Despite its proximity to the stadium, Salford doesn't have quite the same international ring to it as Manchester – yet. Allman is setting out to alter that by changing the school's Executive MBA (EMBA) course to reflect global needs.
The move is part of a competitive trend among business schools to make their EMBA courses more international. Salford's global Executive MBA will be going live in a number of global campuses next year. "We're seeing overseas students who want to study with a UK institution but also want other international experience and exposure to fast-growing economies," says Allman. "So we'll fly out academics to deliver short modules in five or six new hubs."
Meanwhile, to make life easier for incoming students struggling with visa applications or funding, Salford has modified its intake dates. EMBA courses traditionally start in September but Salford students can also start the course in November, January, March and June.
The EMBA is doing well. Usually studied for two years at weekends by senior executives, it provides the chance not so much for a career change as for a boost within a company. But to compete these days, it has to be very international.
The Judge Business School at Cambridge has seen a record number of applications for its 2013 EMBA. Last year's saw students from 24 different countries and 20 different professions, meaning participants can learn from a diverse cross-section of their peers.
Deciding which course to take is not easy and cost is obviously a big factor. The Salford course, which is accredited by the Association of MBAs, costs just over £16,000, whereas the Trium course, run jointly between the London School of Economics, HEC Paris and the Stern school in New York, costs more than £100,000.
Sometimes the company pays: more often, it doesn't. At Insead, the leading school at Fontainebleau near Paris, around 60 per cent of EMBA students are self-funded and the rest fully or partially sponsored. Even without funding, getting an employer's permission to take time off is tricky.
"We've grown our programmes quite considerably since we were founded," says Pejay Belland, Insead's marketing director. "We were seeing a demand in the market, a rise in applications and requests from our other campuses."
Air travel occupies a large part of EMBA planning, and the choice of school may boil down to the nearest airport. A Canadian lawyer flies from Toronto eight times a year to the EMBA at Grenoble Graduate Business School in France.
The country missing from this international list is India, but the Saïd Business School in Oxford is putting this right. The 70 students on its EMBA programme have just returned from a new week-long operations management module delivered in Bangalore.
"The trip gave them an insight into case studies they'd already read," says Kathy Harvey, EMBA programme director. Early in the morning in March, 70 EMBA students were waiting outside a school meals factory. It was run by Hindu monks, and was simple but efficient, relying on a gravity-based system.
"We went to the temple afterwards and ate the meals," says Harvey. "You don't get that experience at home."
Case study: 'I commute from the US to Surrey'
Matt Bowen, 47, from Boston, Massachusetts is chief executive of Aloft Group, a brand consulting firm, and is taking an Executive MBA at Surrey Business School.
"I did my undergraduate degree in the US and wanted to do an MBA for many years, but work got in the way. For professional reasons I wanted to do it overseas so I started looking at different universities in the UK and settled on Surrey – the flight from Boston to London is easy and I liked the way the course was organised. The classes are held at a conference centre in beautiful countryside.
"It's also worked out more cheaply than it would have been to study in the US, even taking flying into account. One weekend per month is residential. I'm in my second semester and so far I've flown over about seven times. I try to combine it with work.
"My work is so international that I wanted my professional life, which is all about international strategy, to mimic my MBA experience, and it certainly has. The course has about 25 people and they're from all over the world. I'm looking forward to taking a foreign elective with my classmates."
Join our new commenting forum
Join thought-provoking conversations, follow other Independent readers and see their replies