MBA Blog: Dealing with unknown unknowns - Scottish independence
Alec Pearson
Thursday 17 October 2013 11:13 Comments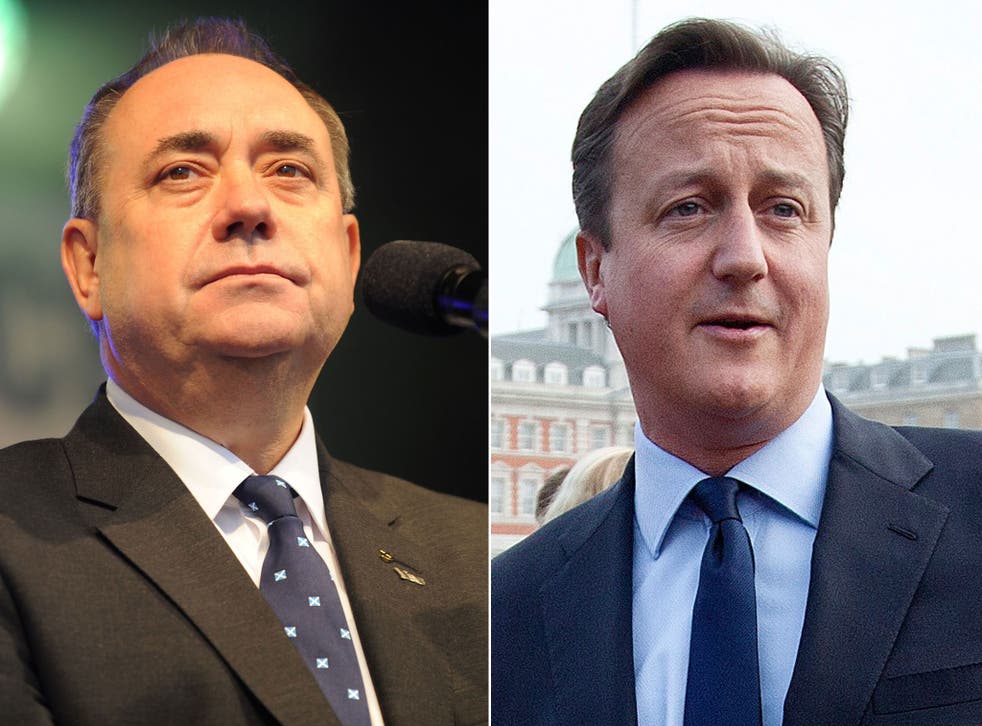 It is hard to believe that the Scottish independence referendum campaign kicked off 19 months ago. For those of us living in Scotland, we have another 13 gruelling months of the campaign to go. Two distinct camps have been setup, those who suggest we are 'Better Together' within the United Kingdom and those think we should vote 'Yes' to independence.
Over the past few months, as the campaign has gained momentum, both camps have been mired in political propaganda with one camp trying to dispel what the other says. What has struck me in this campaign thus far is that I and many of my friends and colleagues simply do not have enough coherent information to decide whether Scotland would be more successful, independent of the United Kingdom.
A survey from the Scottish Chambers of Commerce in June found 70 per cent of businesses expect that independence will affect their business operation, however they are not sure why. They have not been told what Scotland's new constitution will look like under independence, what impact there will be on the economy, currency changes, on economic trading conditions, taxation policy or very much else.
Why are there still so many unanswered questions with the vote just over a year away?
If Scots vote 'yes' to independence, in the midst of the unknown, how can business leaders in Scotland today develop a coherent strategic policy for their organisations?
Unknown, unknowns.
"…there are known unknowns; that is to say we know there are some things we do not know. But there are also unknown unknowns – the ones we don't know we don't know. And if one looks throughout the history of our country and other free countries, it is the latter category that tend to be the difficult ones" - Donald Rumsfeld
It is important for business leaders to develop a risk management policy based on uncertainty - the known unknowns and unknown unknowns. The risk policy should concentrate on evaluating (considering probabilities) and mitigating potential risks.
Unfortunately today, there are those who deploy a paradigm blindness. We only have to look back at the last 10 years in Scotland to see good examples of how some business leaders were clearly inadequate at identifying uncertainties which existed - take for example the new Scottish Parliament building and the current Edinburgh Trams project. Both monumental failures in terms of proper planning, budgeting and predicted time scales.
Developing a risk management policy is by no means a hard task to undertake - academic studies have questioned if it is possible to deal with uncertainty at all? Some say it is impossible; however these same studies have shown that by deploying strong managerial judgement towards unknowns and deploying awareness to risk, the chance of failure can be minimalised.
However, I have a distinct feeling that some Scottish business leaders are still burying their heads in the sand and hoping the referendum will pass and nothing will change. This is a dangerous path to take and could have grave consequences for their organisations. Should the Scottish people vote for independence I believe there will be considerable impact for every one of us who live and work in Scotland.
Therefore it is vital that all organisations consider just how might their strategic plans be impacted should Scotland vote to become an independent country? The politicians won't tell us so we need to try and decipher the unknowns and risks ourselves.
Alec Pearson is an AMBA Global AMBAssador and is currently a lecturer in management and leadership.
Register for free to continue reading
Registration is a free and easy way to support our truly independent journalism
By registering, you will also enjoy limited access to Premium articles, exclusive newsletters, commenting, and virtual events with our leading journalists
Already have an account? sign in
Join our new commenting forum
Join thought-provoking conversations, follow other Independent readers and see their replies