MBA Blog: Istanbul, the bridge between West and East
Amritha Appaswami
Tuesday 09 July 2013 15:58 Comments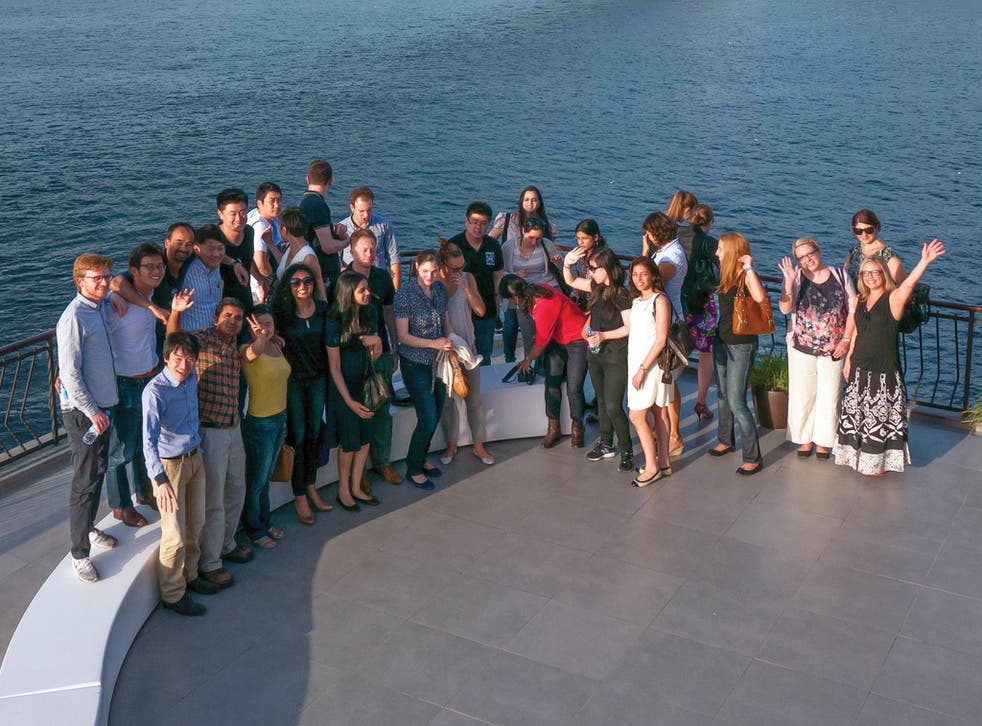 A big part of my decision to come to London Business School for my MBA was the emphasis it placed on delivering a range of in-class and extra-curricular experiences that mirror an increasingly multi-cultural, multi-disciplinary workplace.
Indeed, the Global Business Experience trip was one such. GBEs are a week-long immersive experience for a cohort of around 80 students, with each visit focused on a selected country and business theme. For Istanbul, the theme was marketing, and it was my preferred choice for a number of reasons.
For one, I was interested in knowing what being situated between Europe and Asia meant for businesses in Turkey. The week-long immersion, with visits to organisations in a variety of sectors including textile, Internet retail, banking and many more and lectures from academics, alumni and entrepreneurs gave me a sense for how businesses in Turkey exploited this enviable position. Having completed a concentration in Marketing, the GBE was also an excellent platform to understand how some of the concepts from marketing played out in practice. For instance, our visit to Linens and Tac, a leading local textile manufacturer and retailer, brought home a number of lessons in brand management and channel strategy in a concrete way. It was quite exciting to be led on a tour of their flagship store, get a sneak preview of their new store layout, understand their market segmentation approach, and the role of digital marketing from none other than the CEO himself!
Secondly, as a middle-income economy aiming to make the transition to an advanced economy, I was curious about the initiatives being undertaken to make that transition. A number of them, including legislative changes to promote entrepreneurship, public-private partnerships, and large-scale projects in energy and improving healthcare infrastructure were accompanied by an upbeat consumer sentiment, and I found myself infected by that optimism. It also opened my eyes to career opportunities in the healthcare industry in Turkey...
Thirdly, having worked in the US prior to the MBA, another motivation for coming to LBS had been to expose myself to the way in which the UK and European economies were responding to the economic downturn. And the GBE was a fantastic opportunity to get under the skin of the Turkish economy, and a good follow-on from the course on World Economy. Indeed, throughout the week, the resounding message we heard was the impact that macro-economic drivers had on every day life in Turkey- persistent hyperinflation not too long ago had made the domestic consumer very resilient to uncertainty and adaptable to change, and businesses very nimble and innovative.
Lastly, visiting Istanbul with 80 of my friends has easily been among the highlights of my MBA; a perfect setting in which to get to know some of my classmates more closely, and to work with some for the first time! I don't think any of the other GBEs or indeed many MBA programmes can boast of making shopping in Istanbul's Grand bazaar an essential component of the learning experience! We witnessed a number of pricing and auction tactics in action and I learned that, quite similar to my home country - India, almost anything is negotiable. The experience was made all the more memorable because of our faculty advisors, who were themselves Turkish and had witnessed the dramatic changes in the country's socio-economic fabric and could give us a rich and nuanced historical perspective to set the context. The GBE was truly, an unforgettable experience, and the perfect finish to my MBA.
Register for free to continue reading
Registration is a free and easy way to support our truly independent journalism
By registering, you will also enjoy limited access to Premium articles, exclusive newsletters, commenting, and virtual events with our leading journalists
Already have an account? sign in
Join our new commenting forum
Join thought-provoking conversations, follow other Independent readers and see their replies