MBA Guide: Can you afford not to take an one?
Although the cost of this qualification is high, there are ways to economise - Liz Lightfoot finds how to cut financial corners
Liz Lightfoot
Sunday 12 April 2015 18:49 Comments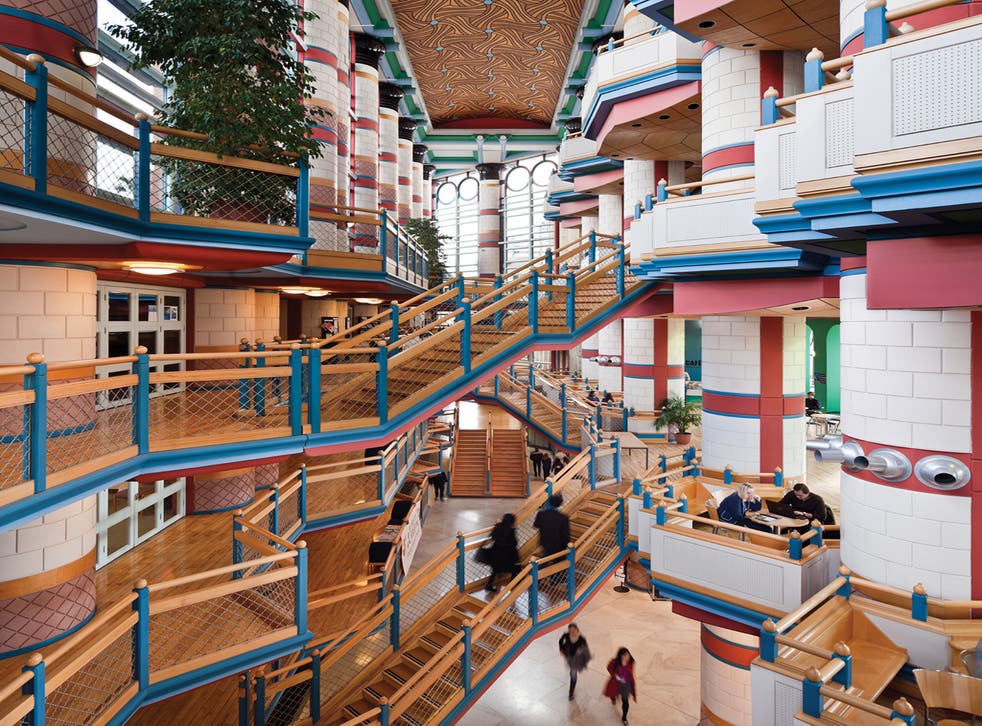 The MBA is one of the most costly courses in higher education and yet each year thousands of students across the world make the investment. So how do they afford it?
With fees ranging from around £10,000 to nearly £70,000 a lot depends on the choice of school but don't let the higher fees put you off. The most expensive schools are usually the ones with the most money to give away in scholarships and bursaries.
A cost-effective way to add the sought-after qualification to your name is to study part time or by distance learning. That way you have a regular salary coming in and job security when you graduate, but it's not an option for the faint-hearted. Balancing the demands of work, study and family can be quite a challenge.
Another option is to draw up a business plan that will persuade your employer to contribute. Students often say they value the continued links with their workplace because they put into practice what they learn and can recruit expert help from lecturers and other students on consultancy projects. Usually the employer will want a commitment of a number of years of further service.
Giving up work for a full-time, campus-based MBA is the most expensive choice, especially at schools which spread the course over one-and-a-half or two years. Most UK courses, however, are intensive and completed over 12 months.
Fees vary widely and are not always a reflection on the reputation and rankings of the school. The London Business School, which competes with Harvard at the top of the international rankings, can command fees of £67,750, Insead charges £44,280 and Hult International Business School £48,200.
Courses provided by university business and management schools can be good value. At the top end an MBA at Cambridge Judge Business School costs £44,960 or £47,925 at Oxford's Saïd Business School.
However, some of the highly ranked university MBA courses in the UK are much cheaper. Warwick charges £34,400, for example, and the University of Bath School of Management £28,000. But you don't have to go to the top schools – it's possible to find MBA courses with good reputations and close links with employers that cost considerably less.
Full-time students are often surprised by how much it costs to support themselves while studying, and this has to be factored in. Most schools will give an estimate of living costs. Cambridge Judge Business School says accommodation ranges from £3,500 (shared) to £9,000 for a private apartment, meals will cost around £3,500 and text books £500.
The Sheffield University Management School says it's 10 per cent cheaper to live in the city than the UK average and 25 per cent cheaper than London. Sue Whittaker, head of student recruitment, says its full-time MBA students generally fund themselves through career development loans, scholarships and working part time.
"We arrange the timetable to help students work part time, especially in the second and third semesters. They find work they can fit round their studies, such as acting as student ambassadors for the university or helping the city organise conferences," she says.
If you are a strong candidate, perhaps with a first class undergraduate degree, a high Gmat score or an outstanding record of entrepreneurship or charitable work then you may be able to get a scholarship. More than a fifth of full-time MBA students at the London Business School receive merit scholarships and Hult says that between 80 and 90 per cent of its MBA students receive either a scholarship or financial support through loans through its own loan provider.
Scholarships can be based on economic sectors, for example a school may want to recruit more people from the voluntary or public sectors, or from agriculture or engineering.
Several schools offer scholarships to attract women who are less well represented on MBA courses. You often find discounts offered for new MBA courses, such as global energy or hospitality. Scholarships are advertised on university websites and collated on some internet sites, such as prospects.ac.uk.
MBA students can also apply for grants from a wealth of small charities and trusts. They are sometimes offered to people from a named village, town or region or to those whose parents followed a certain trade or profession.
Banks are notoriously unwilling to lend to MBA students, but you could qualify for a government-backed professional and career development loan of up to £10,000. The Government pays the interest while you study but then you will have to start repayments shortly after graduation.
A number of business schools have linked up with Prodigy Finance, a crowdfunding loan system started by three Insead MBA graduates. Students are able to borrow money provided by alumni and other investors at competitive interest rates. Full-time students are given a six-month period of grace after graduation before they start to pay the capital back.
The average loan is £28,500 and the repayment period is seven years for one-year programmes and 10 for those lasting two years. Since first conceived in 2007, the start-up has lent money to 1,800 students as well as building links with 40 business schools.
'I knew I had to get a scholarship to be able to go'
Apply early and give yourself plenty of time to prepare if you want a scholarship. That's the advice from Tolulope Ajayi, 28, a full-time MBA student at Warwick Business School.
"Prior to the MBA, I'd been working as a management consultant for KPMG in Nigeria for four years providing advisory services across key competency areas and I wanted to move into strategy consulting.
I knew getting a globally recognised MBA would help me achieve this goal and I would have to leave my job and my country to do it. I chose Warwick because of its high reputation and because it was recommended by alumni in my company. The only way for me to afford the fees was to get a scholarship.
I put off applying for a year to give myself plenty of time. When the new intake was starting in September I was already applying for the next year. You have to apply early because it is quite competitive and you don't know whether you have been awarded a scholarship until after you've been offered a place.
I put a lot of work into the Gmat and the five essays I had to write, then I was interviewed by Skype. I got the university's Dean's scholarship, which pays 75 per cent of the fees."
Register for free to continue reading
Registration is a free and easy way to support our truly independent journalism
By registering, you will also enjoy limited access to Premium articles, exclusive newsletters, commenting, and virtual events with our leading journalists
Already have an account? sign in
Join our new commenting forum
Join thought-provoking conversations, follow other Independent readers and see their replies