MBA Guide: Career progression or chord progression? Students can pursue their passion
Business schools are offering new specialised qualifications in only one industry or field — but appeal to employers is linked to the school's prestige
Geraldine Hackett
Sunday 12 April 2015 16:51 Comments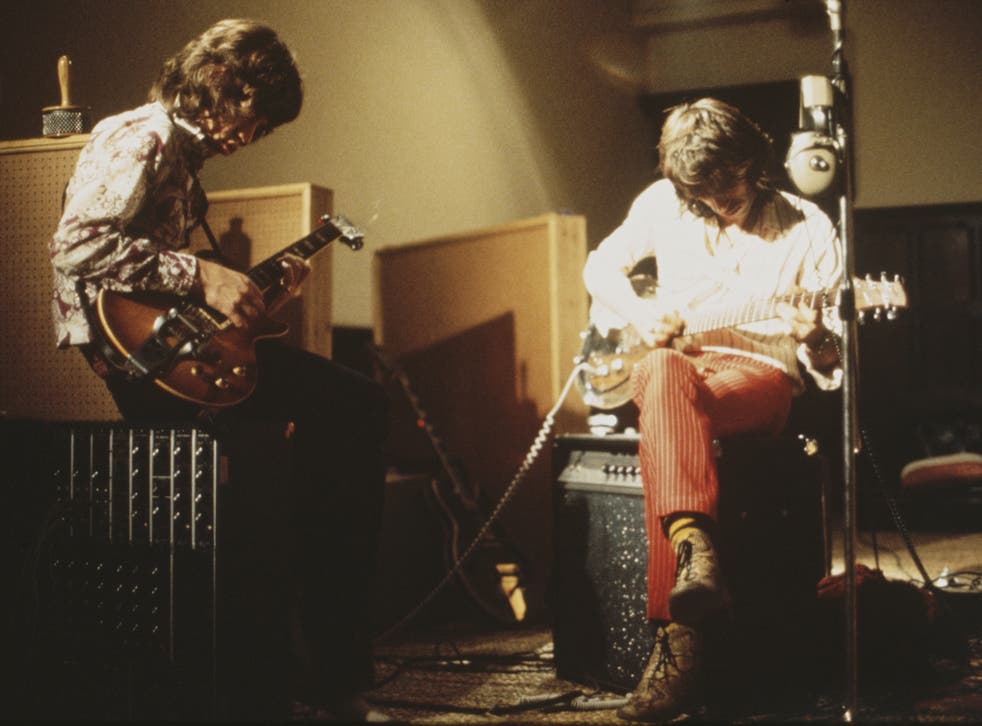 As yet there is no evidence that studying a specialised MBA gives graduates an edge in the jobs market over executives who study the traditional MBA, but that is because the number of MBAs linked to a particular industry is relatively low.
The trend in business schools is to offer new qualifications for those interested in working only in one field or industry, but their appeal to employers is linked to the prestige of the school offering the course.
Almost half of the 43 UK business schools accredited by the Association of MBAs (Amba) now offer an MBA in which as much a half of the course relates to a specific industry. In the wake of the financial crash, which saw a fall in the proportion of MBA graduates going into jobs in finance, specialist MBAs are a way of broadening what is on offer.
Amba has insisted that it will only accredit MBAs that include the core material of economics, accountancy, HR and finance alongside the specialised content. Some schools increase the specialist material by using case studies for the core skills that relate to the industry.
It is possible to study an MBA in the oil and gas industry in Aberdeen; in music and the creative industries in Henley; the global energy industry in Warwick or healthcare management at Brunel University in Uxbridge.
Among the most recent is the executive MBA in music and the creative industries at Henley Business School, which was launched in 2012. Helen Gammons, the programme director, believes the industry is looking for broader set of skills than those taught on the traditional MBA.
"Managers need to understand, IT, marketing and communication and to understand who their target market is. They need a broader awareness of the market place," she says.
"This sector is evolving and business development is the key to success. It can be a quick career ladder if people are prepared to make that commitment." The average age of students on the course is 37.
The MBA, which is taught over 30 months, attracts senior executives. The head of the Disney group in Russia has been flying in from Moscow for this year's course.
Graduates of the course include Bradley Williams, who owned a record company when he joined the course. He has since been bought out by Sony and works for the company as a talent spotter in South Africa. Johann Gouws, market director for Faber Music in the UK, has moved to become the market director of Faber Music in the US.
Sabine Jones, 46, a self-employed music consultant, currently a student on the course, has signed up in order to expand her knowledge and improve her job prospects.
"It is very practical. The teachers know their subject and there is a lot of group work," she says.
"The fees are £24,500 and the money has come from savings. I don't have children, so I am doing this for myself. Other students are sponsored by their employers."
Warwick Business School's global energy MBA has being going for seven years. It was created because it was considered that the traditional MBA did not take enough account of the way energy companies differ from other commercial organisations.
David Elms, the course director, says: "There is greater interaction between governments and energy companies and the way markets work differs from other industries."
The course covers the energy mix that will be needed in the future; how to accelerate renewable energy sources and how to meet energy needs while delivering low carbon energy. Students are required to complete a consultancy project.
"The MBA gives executives a skill set. Graduates might want to move from engineering or health and safety to a management post. Some change organisations and some may move to more entrepreneurial organisations," he says. Course fees for the MBA are £36,000.
Aberdeen Business School's oil and gas management MBA deals with a specific section of the energy industry. The one-year MBA draws executives from Africa, Nigeria, Korea and Japan.
"Our students tend to already have some experience of the industry," says Ian Broadbent, course leader of the executive MBA.
"They have different reasons for joining the course. Some have been made redundant; others want promotion to senior executive level and others have a personal interest."
Being in Aberdeen is an advantage and the school has strong links with oil companies and the supply chain companies. "We can bring in people for talks and our alumni includes senior figures in the industry," says Broadbent. Tuition fees are £19,500.
As well as industry-based MBAs, there is a specialist MBA in corporate and social responsibility run by Nottingham Business School. It has been running since 2006 and it examines ways of introducing values such as sustainability into the way companies are run. It has been developed by the International Centre for Corporate Social Responsibility at Nottingham University.
Paul Caulfield, the course director, believes large companies are now more concerned about the use of resources and building sustainability into organisations.
"It is fundamental to business that their operations consider their impact on the use of resources their impact on society.
"We see brands like Unilever and Marks & Spencer taking on board the need for a coherent strategy on sustainability and social values," he says.
Companies such as Oxfam, GlaxoSmithKline, Boots and Tallow Oil provide mentors for students
Students are taught the core skills of a traditional MBA in the first months of course. The content then focuses on business ethics and ways of developing a company strategy that encourages long-term viability.
"Our students are very diverse. Some want to develop a career that they will find more fulfilling; others want to change direction and around one-third are people from non- government organisations, (NGOs)," says Caulfield.
Mark Huskisson, 44, who had worked in publishing for 22 years, joined the course because he wanted a new career. "I wanted to reinvent myself," he says.
"Companies do have to make money, but the course is about looking at ways of doing business that are better for the company and for society and at embedding those principles," he continues.
"In the same way, students have to be hard-nosed. I have to find employment that will repay my £22,000 investment in tuition fees," he adds.
Huskisson is working on a project on developing ways of delivering ebooks to poor countries in a way that does not have an impact on the income of publishers.
"There should be a way for people in poor countries to access ebooks, but publishers struggle with this because they need to protect their revenue. Publishers have tried to lower prices for developing countries, but that leaves them open to loss of revenue," he says.
"It is about trying to find a business model that will allow the world's poor access to information and knowledge."
While specialist MBAs appeal to students interested in particular fields, Julie Davies, chief executive of the Association of Business Schools (ABS) suggests that executives should carefully consider the options.
"The general MBA is a good foundation and most offer elective modules in specialist areas such as fashion," she says.
"The Saïd Business School in Oxford is now offering an MBA plus 1. The MBA is followed by a Masters in a particular subject at the university rather than at the school. That is an interesting model.
"The question is whether a specialist MBA will narrow or broaden career options. It will vary according to the course," she says.
The growth of specialist MBAs is mainly in Europe. "The traditional MBA is very popular in the Gulf and the Middle East. It is also the case that you can do an MBA and follow it with a specialist course," says Davies.
Employers may not always see a specialist MBA as adding a premium to the qualification. Henrietta Smith, head of human resources at the accountancy group A T Kearney says: "We don't differentiate between the MBA and the specialist MBA. The level at which a candidate is considered will also depend on the number of years of work experience."
A wider choice of courses is available in Europe. Schools in Europe have courses in aerospace (Toulouse); entrepreneurial leadership and railway global (Emlyon in France); luxury brands management in Milan (Bocconi Business School in partnership with Bulgari) and international hospitality management at IIMD in Sweden.
'Dynamic managers are needed to overcome the challenges'
Ross Board, 25, may be among the youngest MBA student in the UK. Business schools generally require at least three years in industry and recruit mainly from the mid-30s to mid-40s age group.
His offer of a place on the specialist global energy executive MBA at Warwick Business School he puts down to his entrepreneurial experience. Board had worked British Renewables, a start-up that grew from five to 200 employees in two years.
Since joining the course he has moved into finance and he is now an energy investment executive at Downing LLP, a mid-market equity firm dealing in energy and property investment.
The part-time course requires him to spend two or three weeks a year on site, which includes a week in Vancouver and China. The modules include Skype-type lectures and online material.
Board's career plan is to become a senior executive in energy finance. "I would like to see myself as an investment manager in a company that is a leader in the energy market," he says.
He credits the course with being the catalyst for his move into finance. He had led the engineering team at British Renewables.
The reason he chose a specialist MBA rather than the traditional MBA was that he wanted a focus on energy.
"The course is designed for established professionals who want to better understand the global nature of the energy industry. Dynamic managers are needed to overcome the challenges of decarbonisation, energy security and the impact of changes in global supply and demand," he says.
'The content is very specific'
After eight years working offshore looking for oil, Arundhuti Dasgupta, 32, is studying for an oil and gas management MBA at Robert Gordon University in Aberdeen in order to move to a land-based job.
The work she left in Calcutta is physically arduous. Dasgupta, a seismic explorer, was a senior shift leader, which meant 14-15 hour working days using heavy equipment.
"I want to have a life on the land. Offshore work is very exhausting. I would like a middle-management job with an oil or gas operation," she says.
Robert Gordon's specialist MBA attracts students from around the world. On Dasgupta's one-year MBA there are 17 nationalities. The part time executive course tends to attract local students who are employed in the area.
"The content is very specific. We get lectures from chief executives of oil and gas companies. The business school brings in the experts from the industry.
"It is very applied. The oil price is going down and we have been looking at ways of dealing with the problem," she says.
Dasgupta's tuition fees are £19,500, but she has a scholarship of £5,100 from the university.
"I am confident I will get a return on my investment. I want to see more of my family and the course will give me the skills to build my career. Robert Gordon has a reputation in the industry.
"I know about exploration. The course adds to my existing skills by teaching finance and accounting and law with reference to the industry," Dasgupta adds.
Register for free to continue reading
Registration is a free and easy way to support our truly independent journalism
By registering, you will also enjoy limited access to Premium articles, exclusive newsletters, commenting, and virtual events with our leading journalists
Already have an account? sign in
Join our new commenting forum
Join thought-provoking conversations, follow other Independent readers and see their replies