MBA Guide: Getting back on the right track
Top-tier business schools are seeing more appetite for hiring MBA graduates, reports Helena Pozniak
Helena Pozniak
Sunday 12 April 2015 18:46 Comments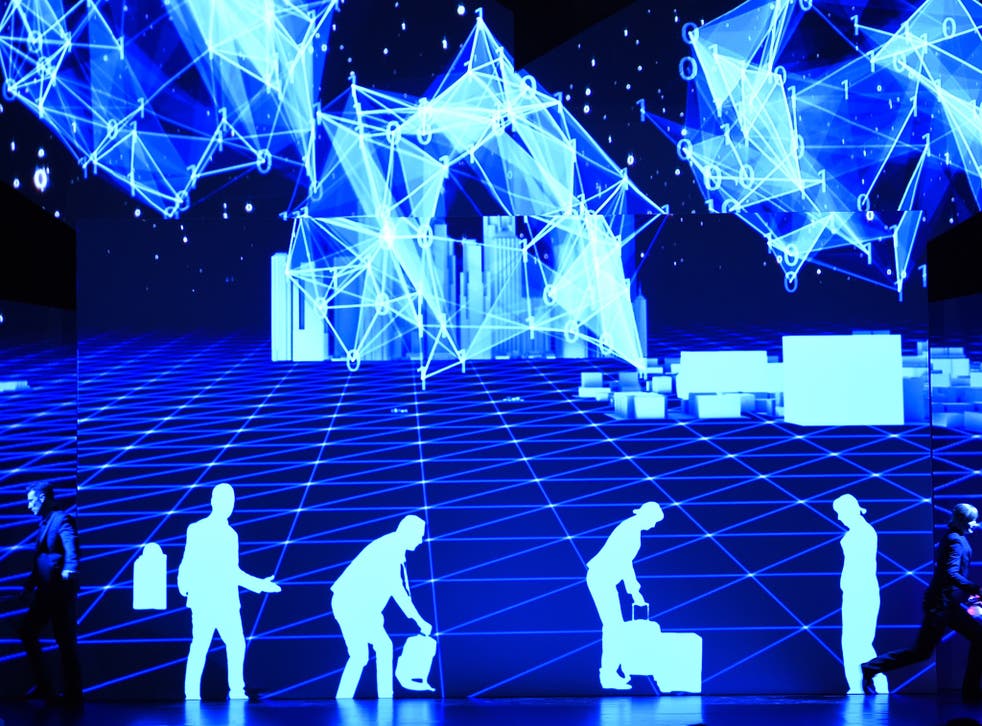 As any business school worth its salt will tell you, an MBA is not a magic bullet for promotion. But as the latest annual survey of 12,000 graduates of business schools worldwide shows, it certainly helps. Five years after graduation, most business school alumni are in senior-level positions or higher. At 10 years, one in four are in executive positions, while five per cent have made it to the very top or thereabouts, according to the latest annual international report by the Graduate Management Admissions Council (Gmac), which administers the Gmat test for business schools.
In the UK, despite the downturn, finance and accounting still employs the largest chunk of business school graduates – 31 per cent – followed by technology at 20 per cent and consulting at 12 per cent. And in the latest international job survey from Gmac, nine out of every 10 employers say they will maintain or increase job openings for business school graduates this year and most say they will pay them more – and that's after a buoyant 2014.
While traditional avenues of consultancy are still strong, the landscape is shifting, with new technology and operations sectors eager to snap up MBA graduates. Business school students at some of the longer programmes are using summer internships to really branch out – this year for instance, HEC Paris students are finding some surprising placements, from the Clinton Health Access Initiative in Haiti to the Tony Blair Foundation in Guinea.
While jobs in finance haven't recovered to levels reached before the economic downturn, most top-tier UK business schools confirm they're seeing more appetite for hiring MBA graduates, and from a broader base of businesses. "There's definitely enthusiasm here – we're seeing non-traditional MBA recruiters coming into the market," says Chris Garnett, head of postgraduate careers and employability at Manchester Business School (MBS). Some 97 students have just finished their MBA at Manchester and this year's group are ahead of the previous year in job hunting.
Last year nearly 130 companies hired MBA graduates from HEC Paris. At London Business School (LBS) some 40 companies have visited the campus – an increase on previous years. All schools report an increase in interest from the technology sector – both from students and companies. "The big story of last year was technology, which accounted for almost a quarter of our graduates, with Amazon the biggest recruiter," says Tony Somers, director of the HEC MBA Career Management Centre; on average his MBA graduates have doubled their old salaries – but then they need to: an MBA does cost upwards of £38,000 at top schools, and LBS's 15-21 month programme is an eye-watering £67,750.
At a recent business school career fair in London for schools accredited with the Association of MBAs (Amba), employers across all sectors – from Bloomberg to Microsoft and L'Oreal, were busy scouting for MBA graduates. "There's been a significant growth in MBA demand in all sectors, consulting, energy and technology in particular," said Doug Gray, managing director of resourcing consultancy TalentHawk.
Back at LBS, students are just preparing for a trip to Silicon Valley in California to mingle with technology companies great and small; they also visit Dublin, New York and Belin during the course. There's huge interest from students both in technology, particularly financial technology, and the start-up scene, says David Morris, head of corporate sectors in the careers department. Last year, some 30 per cent of students opted for summer internships within technology, media and telecommunications companies, up from 14 per cent in 2010. Areas such as venture capital are also growing more prominent on MBA horizons, says Morris. "A lot are young companies but in time there will be permanent roles as well."
As the UK emerges from recession, companies are increasingly trying to sharpen business processes, says Colin Hudson, director of career development at Cranfield University School of Management, where the recruitment cycle is well under way. "We're seeing increases in operations and general management recruitment," he says. And financial services are also healthier. "I think these companies didn't recruit for many years so there's some clear blue water in front of new candidates – the demand is there and there's also room for new hires to progress very quickly."
One dramatic absence is the oil and gas sector in the wake of the crude oil price crash. "The bottom has just fallen out of that market," says Hudson. It's consulting season at Cranfield at the moment, with companies visiting campus. While the sector's still strong, it's become more polarised between larger companies and smaller "fleet of foot" consultancies, with a falling away of medium sized business.
While number crunchers at Cambridge Judge Business School are busy extracting employment data from last year's graduates, the school is happy with how well this year's MBA students are faring. More students are getting interviews with a wider range of companies than ever before, says Conrad Chua, head of MBA admissions and careers.
Register for free to continue reading
Registration is a free and easy way to support our truly independent journalism
By registering, you will also enjoy limited access to Premium articles, exclusive newsletters, commenting, and virtual events with our leading journalists
Already have an account? sign in
Join our new commenting forum
Join thought-provoking conversations, follow other Independent readers and see their replies