Online MBAs: Free to study, wherever you might be
We're in the early days of Moocs, and no one knows where they will take us
Peter Brown
Monday 07 October 2013 10:54 Comments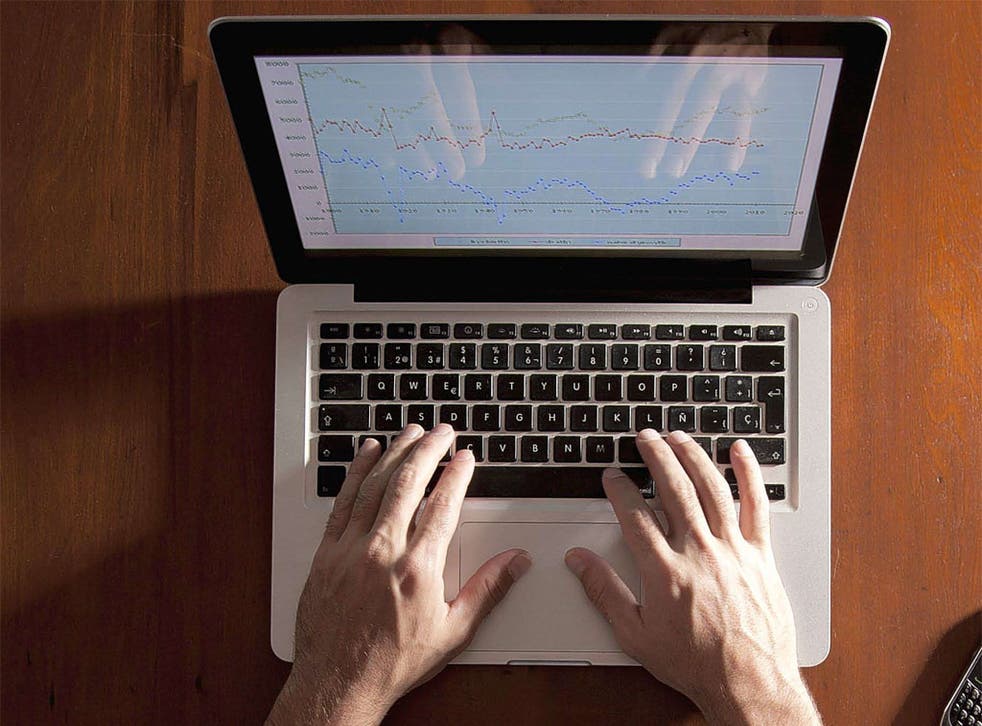 In the early 1990s, Judith Bouvard, now dean of Grenoble Graduate School of Business, took a distance-learning marketing course with Henley Management College. "It came in a beautiful suitcase," she remembers, "and it was nicely packaged and sequenced. There were VHS and audio cassettes, a workbook and a textbook. You sent in your assignment by post and back it came, graded."
Distance learning has come a long way since then. After cassettes came CDs and then digital technology, including video conferencing, online notice boards, automatic marking and much else.
The latest manifestation is the massive open online course (Mooc). Typically, students watch a series of weekly videos by a professor, each followed by a test. It's free and taken by thousands of people (hence the "massive"), so some say it could disrupt the entire pattern of higher education.
Moocs are offered on internet platforms. The Americans led the field with Coursera, Udacity and edX, launched jointly by Harvard and Massachusetts Institute of Technology (MIT). Last month, Britain's Open University (OU) joined the party with FutureLearn, featuring short courses from more than 20 UK universities.
Business schools are already involved. Wharton, often ranked as America's top school, recently put most of its first-year MBA courses online – free. In the UK, FutureLearn includes a 10-week course on branding from Norwich Business School, plus a six-week "taster" from Warwick's behavioural science department, called The Mind is Flat: The Shocking Shallowness of Human Psychology, which goes live on 4 November.
Other institutions are planning Moocs. Durham University Business School is developing four – in crisis management, social media, strategy and organisational change – using the technology and materials of its fully online MBA, which costs £19,000 for three years.
Grenoble – which also offers its MBA in London – is developing Moocs in geopolitics, innovation and research methods. Bouvard, however, remains cautious: "I'm not certain where Moocs are going. They might develop into something more structured, but they'll be sustainable only if students can use them to contribute to some kind of formal qualification."
So, what next? A Mooc MBA? There would be advantages. A two‑year, full-time MBA at a top school can cost more than £100,000 whereas most Mooc courses are free, universally accessible (provided you have broadband) and easy to understand. Feedback comes from other students on message boards.
There are downsides, however. A Mooc requires considerable self-motivation, and early studies suggest that because students have not paid, they tend not to prioritise it and therefore don't complete the course. There is no accreditation, feedback from teachers is minimal, and there is no face-to-face contact. Perhaps more importantly, Moocs are unlikely to appeal to employers.
"Any student joining London Business School has a focus on career output," says Gareth Howells, executive director of its MBA. "Recruiters expect core technical knowledge as a minimum standard. What they increasingly demand is a greater emphasis on students' personal and professional development and self-awareness."
LBS, then, won't be offering Moocs just yet. Howells accepts that they increase access to education, but says they cannot replicate the "full immersion experience" of an MBA, in which contact with others is vital. Indeed, it is important even in a distance-learning course. Lipi Sarkar, from Watford, works full-time as an IT programme manager at the British Heart Foundation and is in her last year of a blended-learning MBA from Warwick Business School. Although she describes herself as a self-motivated person, she talks with enthusiasm about her study group, which meets once a month to discuss problems.
"We get each other motivated," she says. "For the distance learning you get the online notes and the sessions are done on a computer, but you can also interact with a professor or lecturer during a seminar session. You can 'put your hand up' [by clicking on a button], ask a question and get a reply in real time. You can see what the others are doing."
Mark Stoddard, accreditation projects manager for the Association of MBAs (AMBA), says: "Learning from the experience of others is the key thing about the MBA and, for us, any distance-learning technology has to replicate the classroom experience."
In fact Moocs may pose more of a threat to lower-cost distance-learning MBAs than to the high-spec courses accredited by Amba. Edinburgh Business School, for example, which is run by Heriot-Watt University, claims that its (unaccredited) MBA programme, with more than 11,000 active students, is the world's largest. It costs £9,225. "We utilise technological developments such as the internet, web boards, blogs, and e-books," says Alick Kitchen, joint head of EBS, "but we haven't adopted synchronous virtual talking heads or high-bandwidth video streaming, which discriminate against low-IT societies and often don't scale successfully."
Moocs, he says, are about altruism, brand building, trialling minor subjects or technical experimentation – so far. "Successful Moocs will be defined by platforms that can scale." Some Moocs have already scaled. Coursera, the market leader, claims nearly five million students.
Devendra Kowani, Masters programme director for the OU Business School, has not contributed a course to the Futurelearn platform. "A Mooc is a broadcast model and does not give you the possibility of interaction as intensely as a taught course," he says. "Accounting and finance can be learnt online, but teaching leadership, organisational behaviour or strategy is much more difficult outside a virtual environment."
Completion rates for the OU Business School modules are about 80 per cent, compared with around 20 per cent for Moocs.
A good business school also offers candidate selection, careers advice, alumni networks and many other benefits missing from Moocs. And the basic business question remains: how they can pay for themselves, other than as marketing tools? Even FutureLearn will have to make a profit eventually.
Will they charge for certification, rather than content (Coursera has already started charging for "proctored assessments" via a webcam)? Could there be adverts at the start of lectures, such as you can currently see on YouTube? Or sponsorship? Watch this space.
Register for free to continue reading
Registration is a free and easy way to support our truly independent journalism
By registering, you will also enjoy limited access to Premium articles, exclusive newsletters, commenting, and virtual events with our leading journalists
Already have an account? sign in
Join our new commenting forum
Join thought-provoking conversations, follow other Independent readers and see their replies