Tourism business courses: Brand new routes to a career in travel
Widget Finn on a booming sector that is finding favour at UK universities from homegrown and overseas students alike
Widget Finn
Monday 01 July 2013 12:12 Comments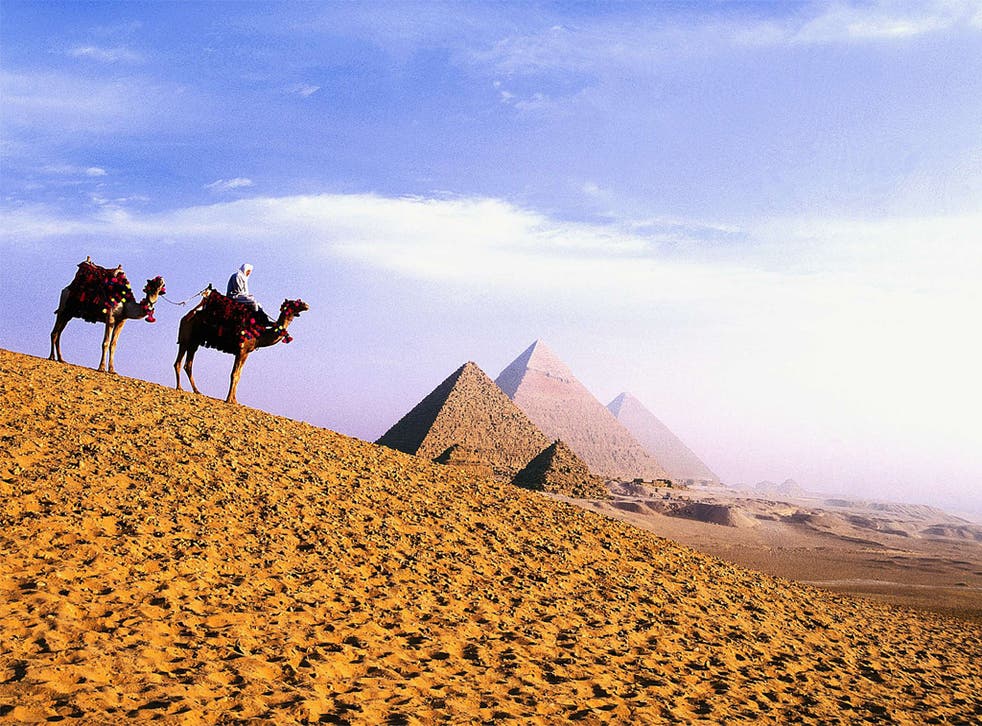 Travel and tourism is the fifth-largest sector in the British economy, generating around £115bn a year. It directly provided 994,000 jobs in 2012, contributing 3.1 per cent of total employment in the UK, and is forecast to grow by nearly three per cent in 2013.
So it's not surprising that travel and tourism programmes are increasingly popular. Graham Miller, head of hospitality and tourist management at Surrey Business School (SBS), says despite last year's entry grades of two As and a B, applications are sky high. "Students want to see a clear pathway to a job," he says.
The School of Hospitality and Tourism's popularity has been helped by the fact it's been the top programme in the Guardian's tourism and travel league table for the past five years. The University of Surrey runs Bachelors programmes covering tourism and hospitality management. "Hospitality is very popular as a route into employment as hotels open and the service economy goes from strength to strength," says Miller.
Skema Business School in Paris runs a Masters programme in hotel management and an MSc in tourism. They look at the subject from the business perspective and are aimed at students wanting to work in the industry, says Frédéric Dimanche, professor of marketing. "We focus on strategic management and marketing, looking at trends in tourism and what affects the behaviour of tourist customers."
There is an international mix of students, with an increasing number arriving from Asia. "China is investing hugely to prepare for rapid growth in the industry," he observes, "and many students come to study at European universities."
Aline Hartog had holiday jobs in the tourism industry while studying the science of language. But she discovered that tourism is flourishing in the French Riviera, and changed her plans. "Looking at job ads for hospitality management, I realised that a diploma in tourism was essential," she says. "Skema's MSc in strategic event management includes practical experience. We worked on a marketing strategy for the new Palais des Congrès, which taught us valuable lessons."
Hartog also found that Skema's network is highly effective. "I sent my CV to a hotel, and two hours later I was offered an internship!"
Around half of students on Middlesex University's BA in tourism arrive from abroad. "One of the joys of teaching tourism is the amazing mix of students," says Sue Bleasdale, director of programmes for tourism at the university. "Many are from Eastern Europe, who come to work in the hospitality sector then decide to get a higher education. They're hard-working and ambitious, and often possess exceptional academic skills."
The foundation year at Middlesex gives an overview of tourism and the implications of those who work in the industry. Special subjects include culture and heritage, while sustainability is integrated into all tourism planning. "We look at the impact of tourism on communities to ensure that it is a positive factor," says Bleasdale. "For example, British seaside resorts have suffered from the competition of cheap foreign holidays for 40 years. The tourism industry looks at ways to provide a more sustainable future through urban regeneration, business development and environmental management."
Sustainability was a major interest for Catriona Deredas while studying for her BSc at Surrey Business School. Her parents ran pubs and restaurants in Suffolk, so she was mixing with tourists from a young age, but now her interests are further afield. "My dissertation looked at whether Mumbai's threatened Dharavi slums – which have important industries generating millions of pounds – could benefit from managed tourism." Currently she sees the other end of the spectrum, as a consultant specialising in India and South-east Asia for Ampersand, a travel company.
Students learn how tourism and hospitality are affected by events worldwide, says Bleasdale. "Students need to be aware of politics and current affairs – like how the Egyptian situation affects tourism. Crisis management and risk assessment skills are essential for tourism managers."
Internships and placements for tourism students are often enviable. One SBS student is currently working in a boutique resort in Australia as cultural ambassador to Aboriginal groups, another has had a post with the tourism trade association liaising with former US president Bill Clinton's team when he was keynote speaker at their conference. An intern shadowed Robert Earl, alumnus and founder of Planet Hollywood, in Florida, while another had a temporary job at Buckingham Palace.
But Miller argues that not all students are heading for the tourism industry. "We teach core management disciplines, including ethics, sociology and personal development – how you become a better manager. Currently graduates are working at Marks & Spencer and Deutsche Bank. Our degrees give students the necessary business basis to have a successful career in the tourism and hospitality sector, but a knowledge of marketing, finance and management is transferable to any business role."
Case study: 'Tourism takes in many different things – it's possibly the most important industry for my generation'
Heather Jeffrey spent three years as a holiday rep in Europe, but realised that it was difficult to move up the career ladder in tourism without a degree.
The BA in international tourism at Middlesex that she has just completed was heavily based on theory. "It was perfect for me as I had lots of practical experience," she says. "We went on a field trip to Tunisia just after the revolution, to see how tourism impacts on a developing country, and interviewed tourists and people working in the industry – it was great to see both sides of the story."
Heather was inspired to return to Tunisia to teach English, and plans to do a PhD on how tourism affects gender inequality. "Tourism isn't seen as an academic subject, but it takes in many different things, including business, sociology, politics and development. It's possibly the most important industry for my generation."
Register for free to continue reading
Registration is a free and easy way to support our truly independent journalism
By registering, you will also enjoy limited access to Premium articles, exclusive newsletters, commenting, and virtual events with our leading journalists
Already have an account? sign in
Join our new commenting forum
Join thought-provoking conversations, follow other Independent readers and see their replies