Women in the boardroom: Your potential is all in your head
A change of mindset could help women bridge the leadership gender gap, says Helena Pozniak – and not just on the male side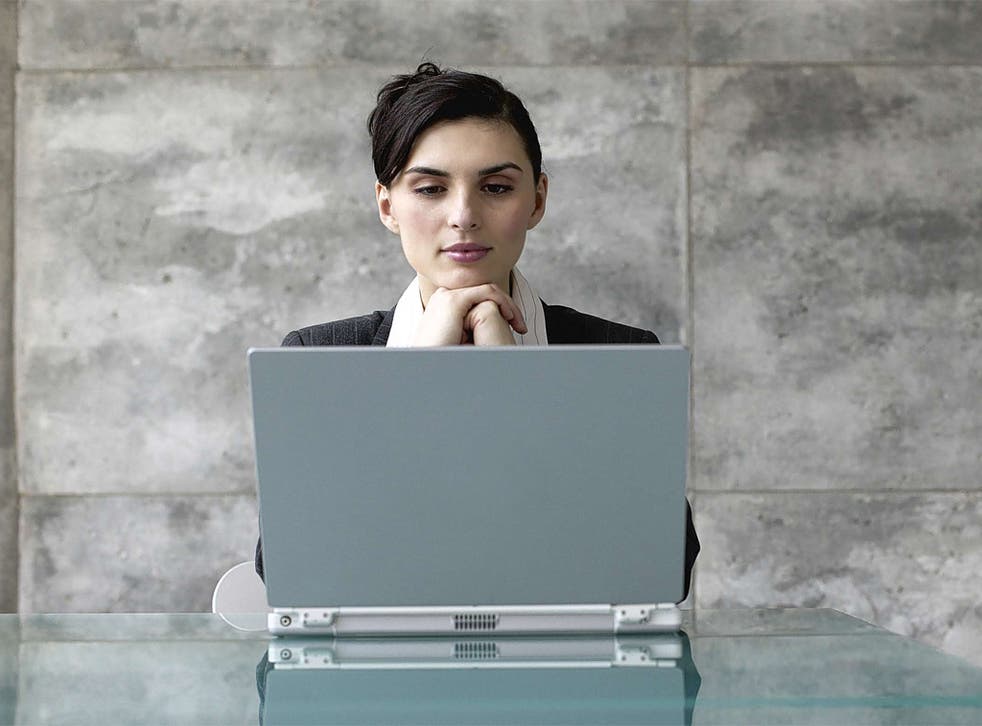 According to neuropsychologist Dr Anne Moir, women and men would do well at work to recognise and accept what she calls "the chemistry of difference" between one another. If women understand how their brain makes them react, think and communicate differently, this might go some way to addressing the enduring lack of women reaching the top in business. "Biology isn't destiny – understand it and you have a powerful tool for positive change," says Moir.
There's obviously no blueprint of a successful business woman, although study after study has tried to analyse what makes women reach the top. While numbers of women remain strong around middle management they peter out dramatically at board level – women account for just 13.2 per cent of FTSE 250 directorships – still an improvement on 6.3 per cent in 2010, according to the latest Government review.
Fortunately, debate has moved on from terminology like "battle axes" or "men in skirts" and now focuses on how senior women can achieve authenticity and the kind of work-life balance that Moir says is critical. "Successful women are comfortable in their own skin," says Gwen Rhys, founder of Women in the City, which every year awards women achievers. "They make you want to be with them, inspire unquestioning loyalty, as well as getting the job done." She despairs how debate stagnates around women's lack of confidence at senior levels. "Balderdash," she says. "These women deal with huge budgets, they cross continents, and are responsible for thousands of staff. And they say they're not confident – reinforcing a socially acceptable stereotype."
But women are neurologically designed to keep a low profile, says Moir, whose books, including Why Men Don't Iron, address how differences in men and women's brains affect our behaviour. She's worked with Coca-Cola and Accenture, and is currently working with BP to help them retain more women. "Men are designed to compete, grow giant veggies and build the tallest building – they can be addicted to success. Women don't blow their own trumpets and don't get the same buzz from competition." Hence men are more likely to put themselves forwards for crucial opportunities at early stages in their career, she says. Women might only apply when they believe they fulfil 90 per cent of criteria for a post – men might apply with just 30-40 per cent.
And when Moir gives talks to employees about brain differences, she sees men and women nodding vehemently in recognition. Yes, women communicate differently – they're receptive to emotional tone. They see and remember more detail and are more able to process and integrate emotional and verbal expression. "Men misjudge how good women are, because women communicate in a way that doesn't make them look confident," she says. "In my view, women who've achieved in life tend to communicate directly, clearly and logically or they irritate male colleagues – they've learned to do it."
Rhys remembers how at a senior level meeting, men around her sat up and agreed vigorously. "I'd become bored – so I told it as it was. To my surprise 10 faces turned and listened and I thought 'ah, that's how you do it'." This doesn't mean women shouldn't be authentic, says Rhys – it's about having awareness of your own impact and modulating behaviour accordingly. "Very often people don't get that self-awareness until well into their 30s."
At Cass Business School, senior visiting lecturer Julie Verity is keen to educate her cohort about why men and women are out of a different emotional mould. "Just understanding how men don't take criticism or conflict as personally as we do makes sense of their behaviour – these differences are valuable to comprehend, and the earlier the better. You will be treated differently at the top and to understand why is so good."
A typical definition of a woman and a leader clashes substantially, says Dr Ines Wichert, senior psychologist at the Kenexa High Performance Institute, who interviewed board level women for her book Where Have All the Senior Women Gone? "Women do have to be 'nice'," she says. "If not you put everybody off, because you don't behave as you're expected to." Women who combine being a decisive leader effortlessly with being warm, feminine and supportive tend to do much better than those who err more to masculine or feminine traits – and the same goes for men, she says. In fact, men and women work extremely well as a senior team – on an equal footing, according to Moir.
Time magazine recently invited women to tweet what they thought made for a successful career. Many respondents urged women to take risks and network. Wise words, says Wichert. Her research identified nine critical things women required on their CVs to give them the best chance of reaching board level, including grabbing opportunities early – "so you don't waste years in roles that don't develop you". In fact, women who do reach the top tend to do so faster than men, she adds. Likewise, seeking out broader, grittier roles and working in different functions helps. So does developing some sort of personal leadership brand, such as corporate intrapreneur (setting up new departments), troubleshooter or change agent.
While having a powerful mentor undoubtedly helps women in the early stages of their career, by pushing them into opportunities, structured schemes and appraisals can create a false sense of security, says Wichert. "You feel warm, fuzzy and good – think 'if I throw my hat in here I will really get somewhere'," she says. But in fact the real game-changers are these: taking risks, having relevant high-profile experience and successful networking, she adds. "If you do any training, make sure it's about networking and risk-taking. We need to be better at understanding what really makes a difference."
Finally, urges Rhys, women must negotiate more ruthlessly for money. "Women still don't do this!" she says. "Then it's more difficult to get childcare and a cleaner. Don't be a martyr – you wouldn't do it all at work."
Join our new commenting forum
Join thought-provoking conversations, follow other Independent readers and see their replies